All About Vectorizing T Shirt Designs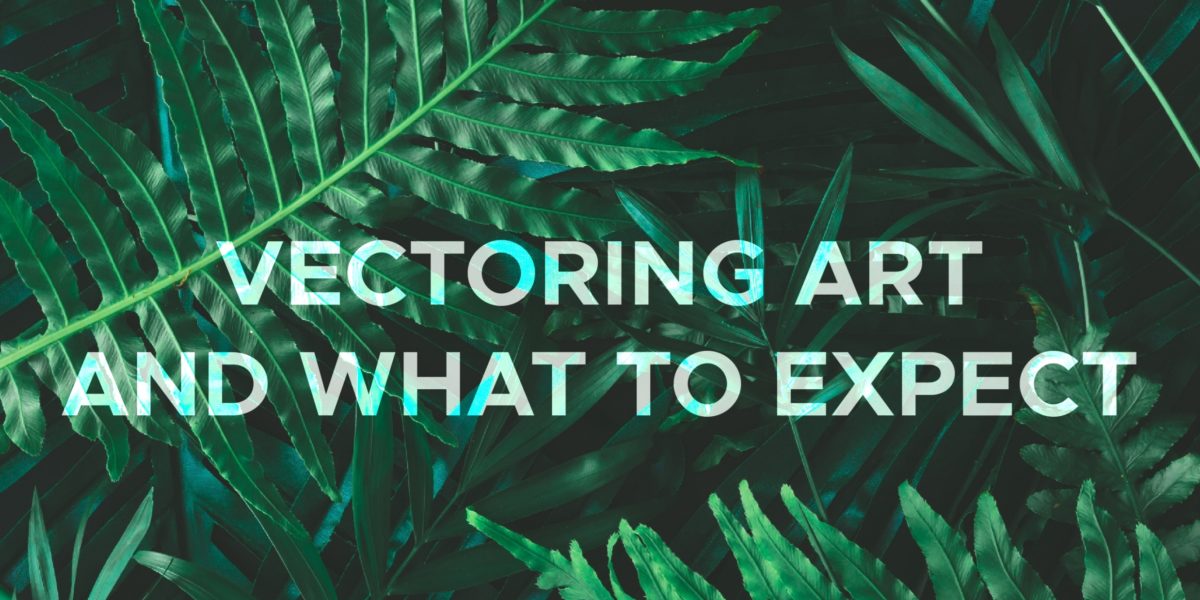 Do you have any experience with graphic design?
If so, you have most likely heard of the term vectoring. Even then, you probably still have questions about what exactly it is.

In this post we will talk about what to expect when vectoring graphics as well as types of vector art out there.
Vector Graphics and Raster Graphics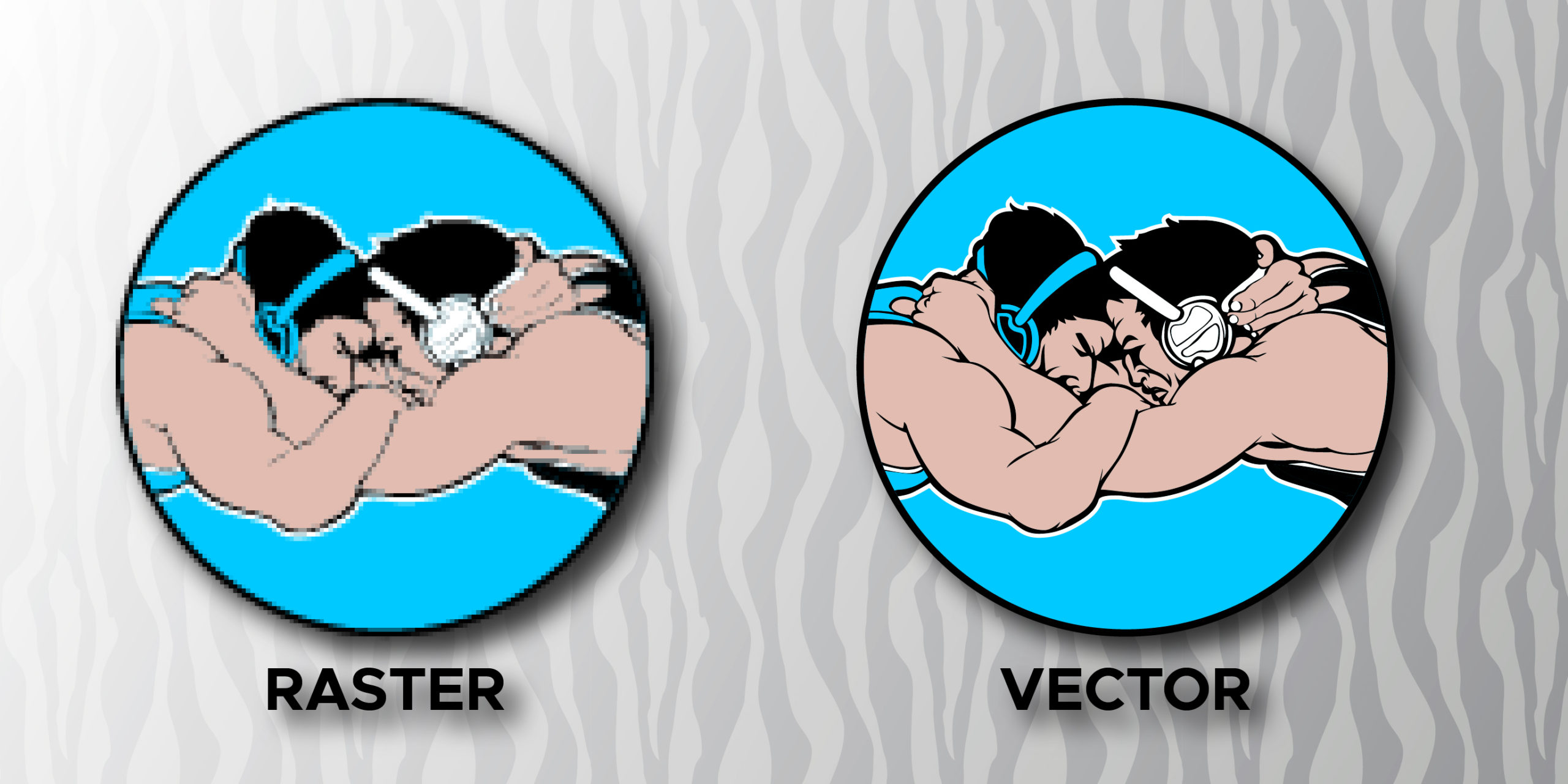 Graphics boil down to two different types, raster graphics and vector graphics. Raster graphics are known best by .jpg images. These are images like those you get from a digital camera. When you zoom in too close to a .jpg, you notice that it becomes blurry and you see colorful squares or dots instead of solid colors. These are called pixels.
However, vector graphics are a bit different. Without realizing it, you see hundreds of vector images a day. Most of the logos you see are vector files. More specifically, it is artwork made of lines, curves, and points. These are based on mathematical equations, instead of square pixels. When you zoom into these images, the color stays solid and you can see the lines and curves clearly. You won't find a jagged line or any blurriness.
What to Expect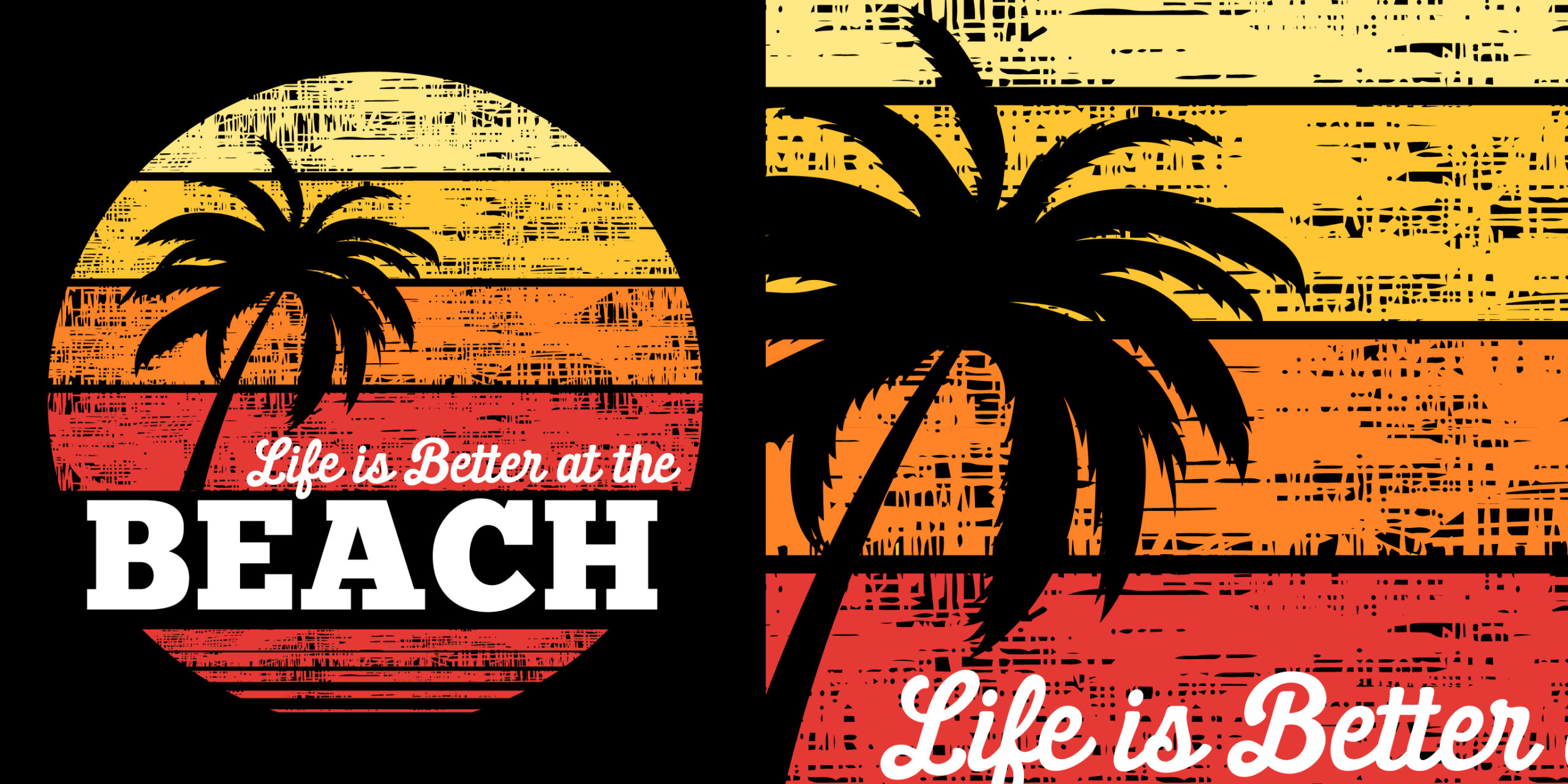 Often when photographs are converted to vector art, it comes in a variety of subject matter. It can be logos or pictures on pieces of equipment, garments, buildings, transportation types, products, animals, people, and even landscapes. While some will turn out great, other images will encounter issues. This is due to how vector art works.
As I stated before, raster images are jpgs, pngs, tifs, and bmps. They are created for a specific print size, with an even more specific resolution. This resolution is commonly referred to as dots per inch, or DPI. This is what makes raster images so realistic and smooth.
On the other hand, you don't get pixels with vector images. It is literally math you can see. You avoid the stair step effect of these images because vector is made of shapes that have assigned colors. This makes them ideal for logo work, man made objects, anything made with shapes. Vehicles and equipment are stellar to convert.
The reason why vector files are great for different objects happens to be the exact thing that limits it while you attempt to capture life. The fur of a dog, or even the curve of a smile are shapes that a vector file can't maintain. You can never duplicate the subtle shading or light effects that make a face recognizable. Think of it as one of those paint by numbers books. It is a similar concept in vectoring photographs.
While you get a better quality of life stills with raster images, vector photos are ideal for other items such as vehicles. You will get a clear picture that can be properly resized. While faces are simplified while vectoring, you will find that details like hair can still be very detailed.
What can you expect?
It depends on what you are having vectored. Images such as boats, cars tools, buildings, or even equipment will turn out with great detail. However, organic images (such as people or pets) will always have a limitation to how similar to the original it can be. They will be simplified. It is best to provide the clearest scan or photo you can get so the redraw will have as much detail as possible.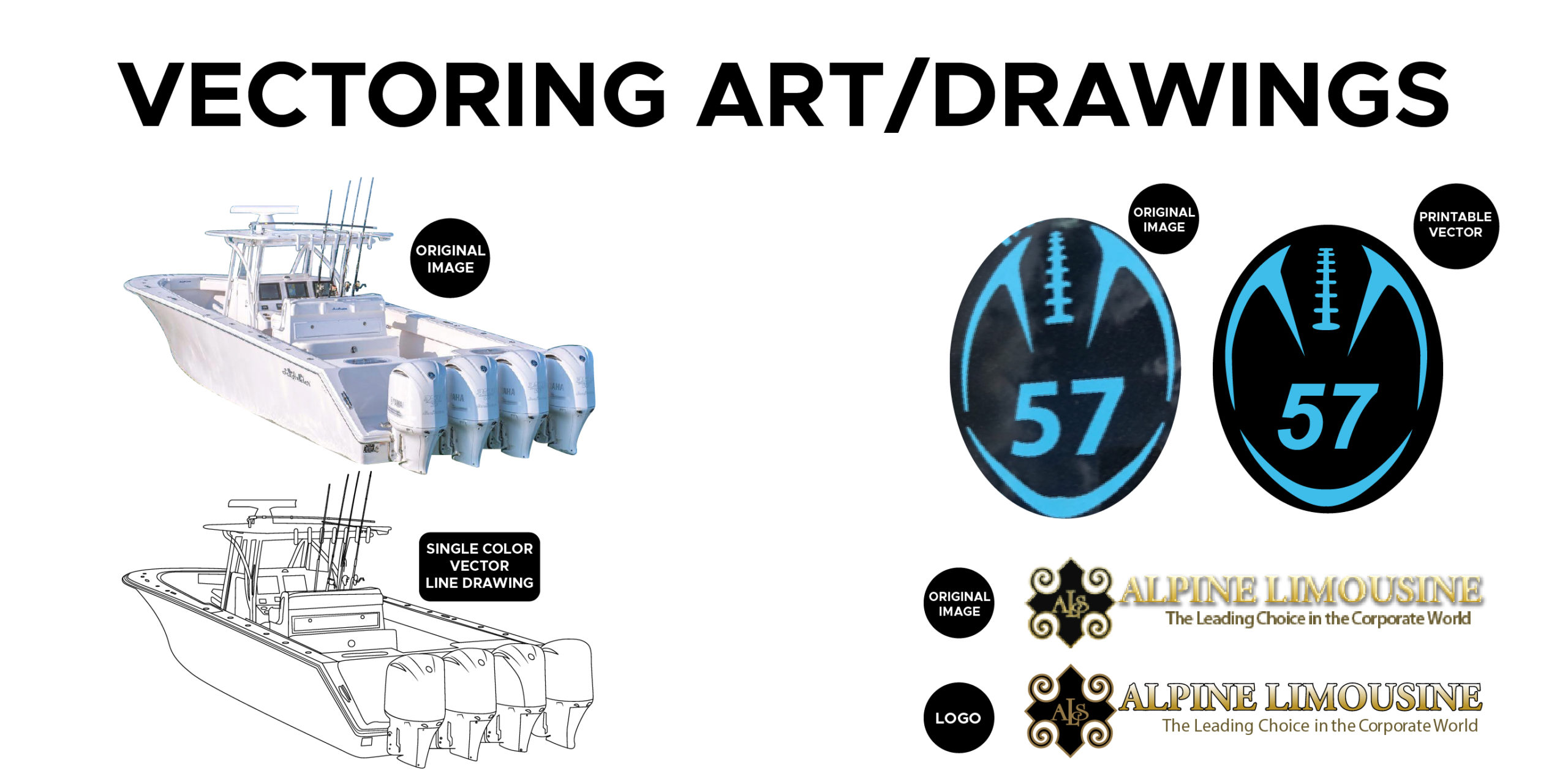 Similar to vectoring a photograph, art vectoring has its own set of challenges. Colors blends, textures, looks that are hand-drawn, and materials that are unique can all cause trouble. The first obstacle is the recreation of any piece while matching the fine details and brush strokes either from watercolor, charcoal, oils, graphite marks, chalk, and in other cases the texture of wood, paper, or other materials the art was made on. Though these motifs give the art a handmade look, with a degree of depth, it won't be reproducible in a vector redraw.
Drawings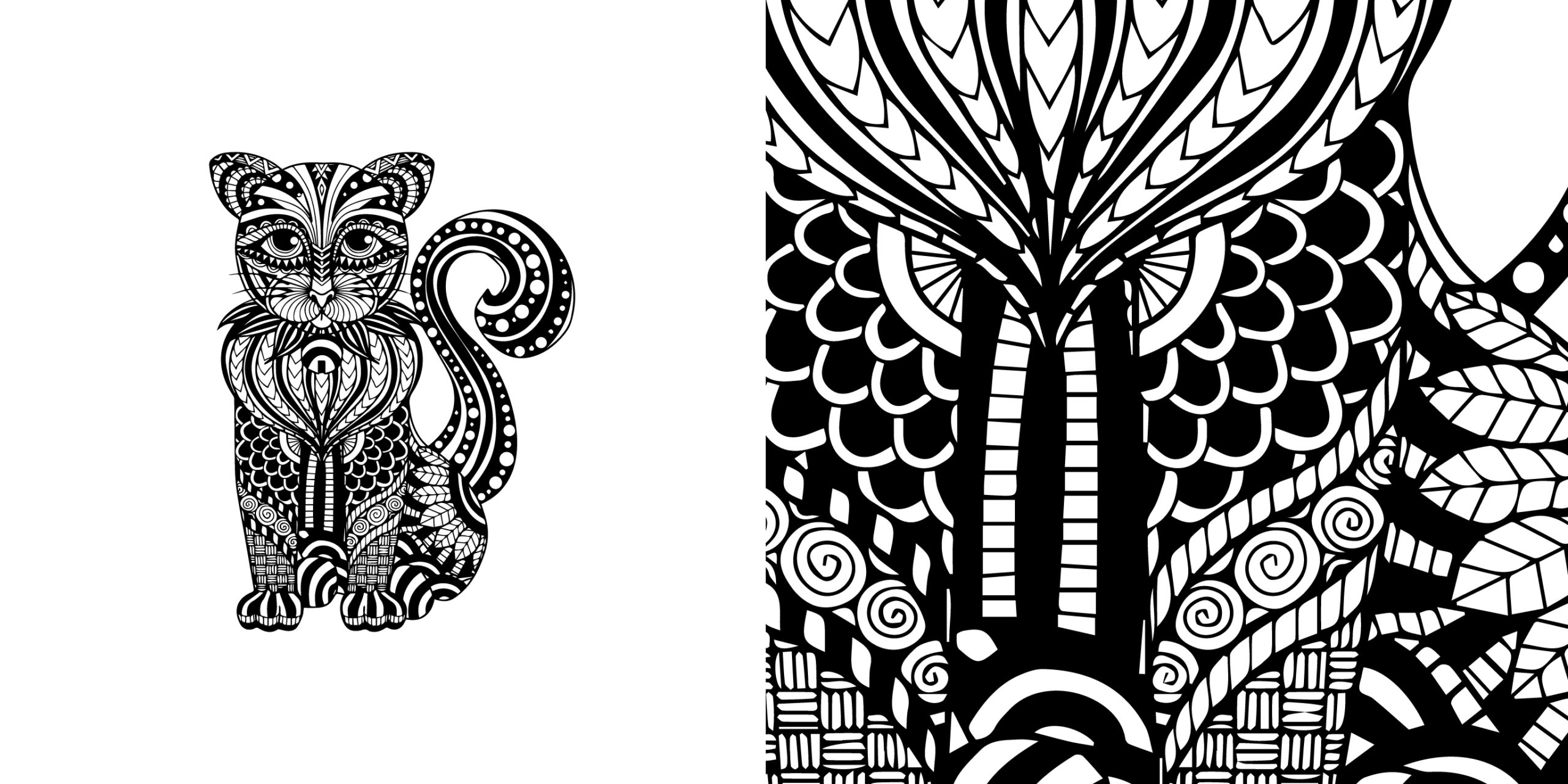 There are constantly drawings and sketches to be cleaned up. Retaining these details is much simpler when vectoring because the lines are usually more defined and simplified. There is a shortcoming of matching line for line with the original without the shape definition being compromised.
Watercolor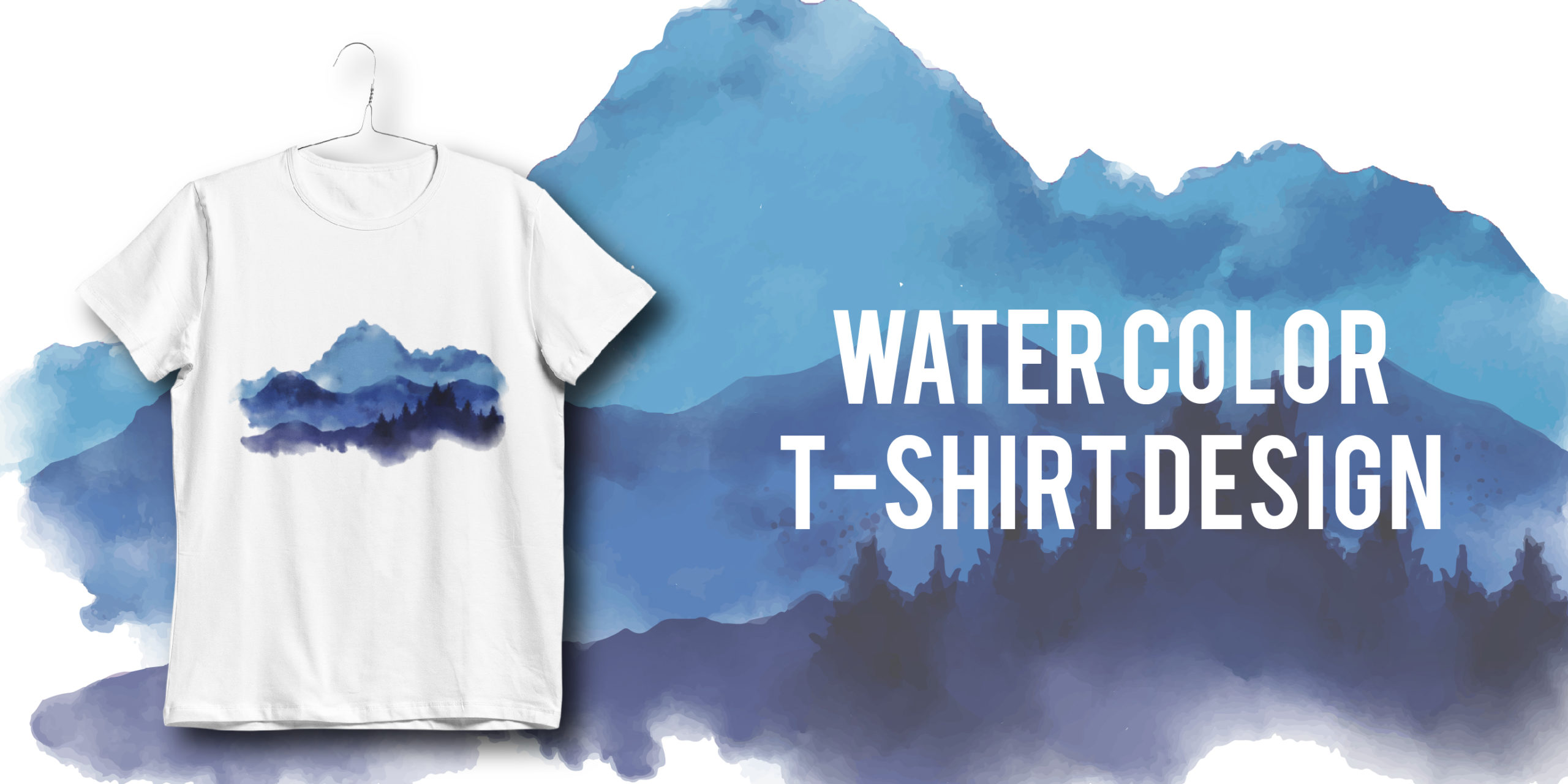 As far as watercolor goes, some details may be less defined as others. Especially in areas where there is a conversion of shadows or highlights. Some details, on the other hand, are more a lot easier to contrast.
Drawings by Color Pencils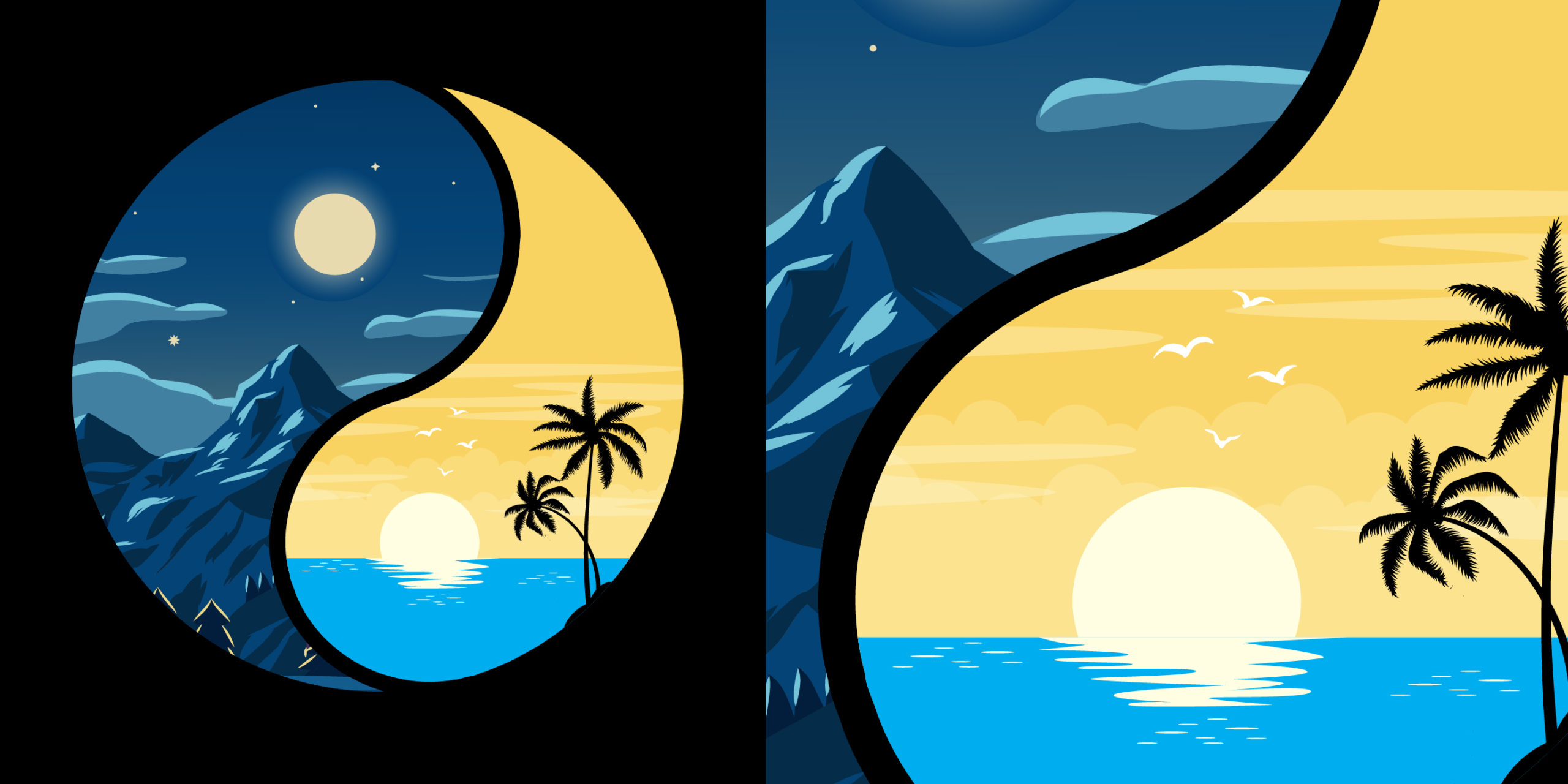 These present a big challenge, mainly because they usually have a good amount of color blending. These blends tend to lack a clean line and are poorly defined. The shape conversion will cause a lack of texture to the vectored image.
Pastels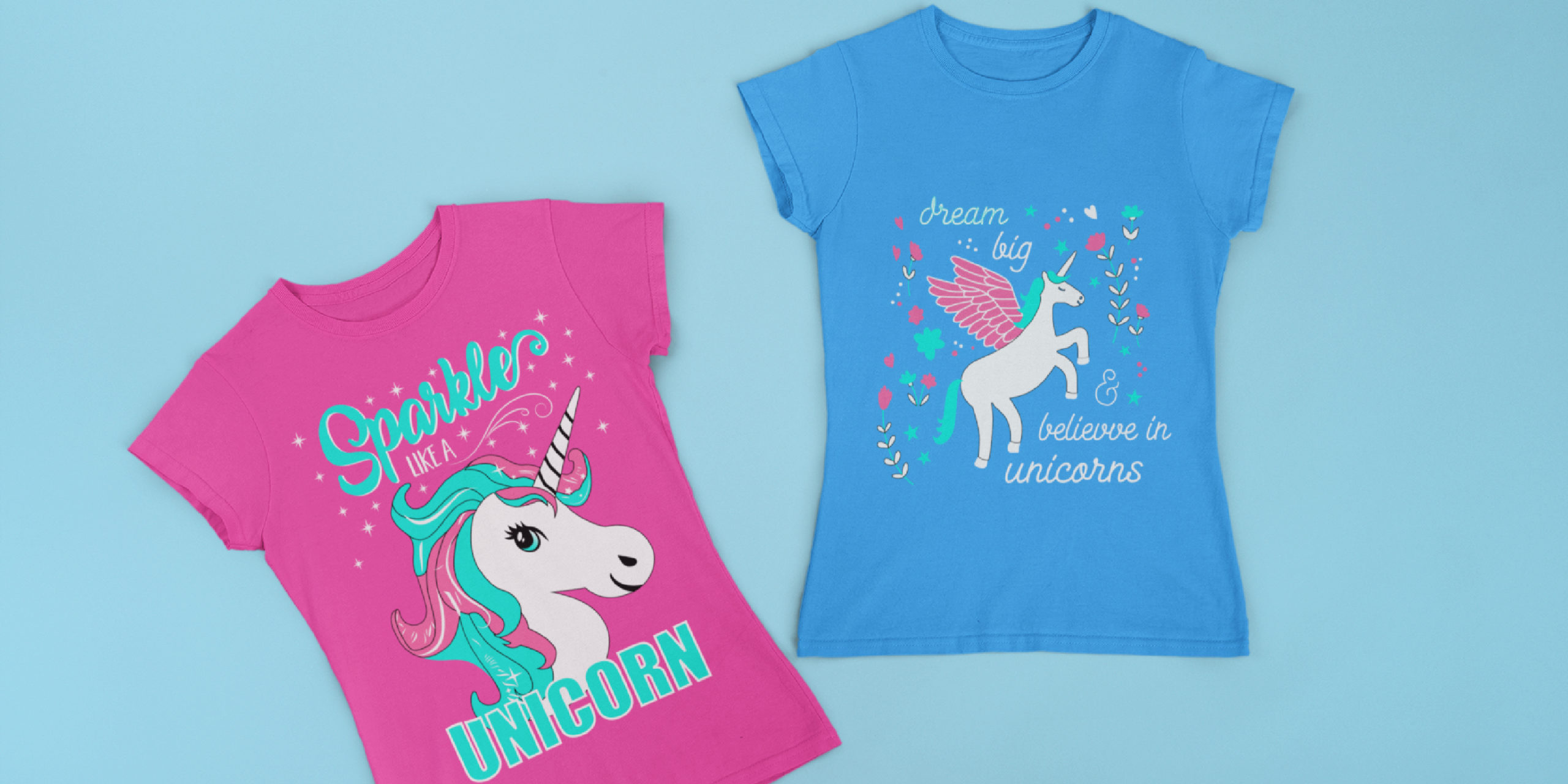 These are easier than pencil to work with. However, the texture that is created isn't something that can be matched. A clean design is best to work with. The sharper the colors and lines are, the better the design will turn out after being vectored. More texture and less definition of the body will create a darker, faded image.
Images (CYMK – 4 color process)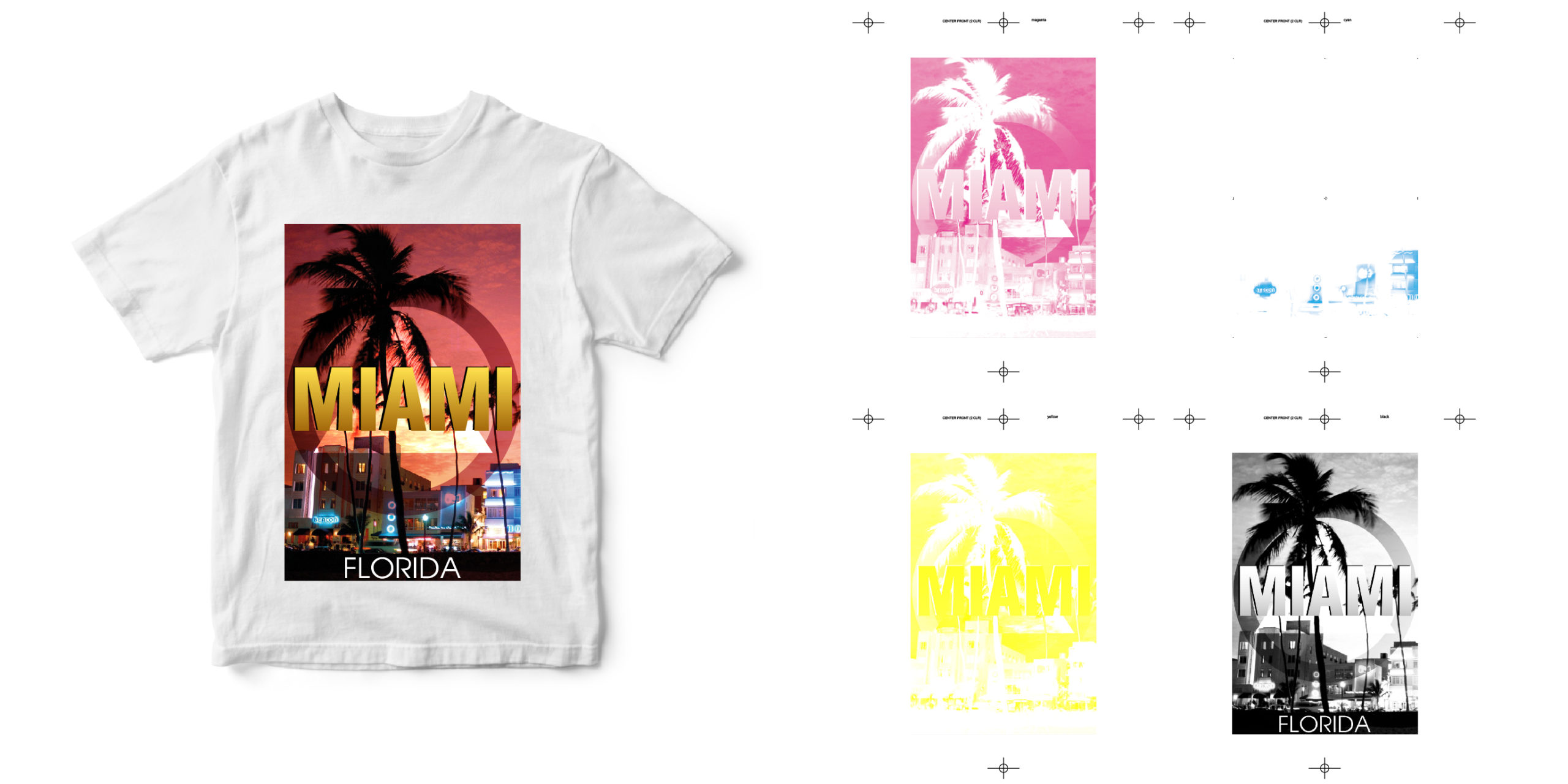 To be honest, it is much easier to vector art rather than photographs. The main reason for this is the simplification of the original artist's design when they captured their subject matter. It doesn't come without challenges.
There will often be different shapes and sizes, to be more specific, there will be a signature look that is hand made. This means some of it will get lost when it is redrawn into a clean vector art. However, the final product always looks clean and crisp.
When vectoring photographs, you can always expect that you will have more luck with photos of cars and equipment as opposed to people and pets.
On the other hand, to do color separations for a high-quality image is not a complicated task (example: the Miami design above) as long as the image is in good quality, the print will turn out great.
Hopefully, this post helps to set the right expectations for your next t-shirt design.
We encourage you to contact us anytime with any questions yo may have – we will be happy to help!
Till next time…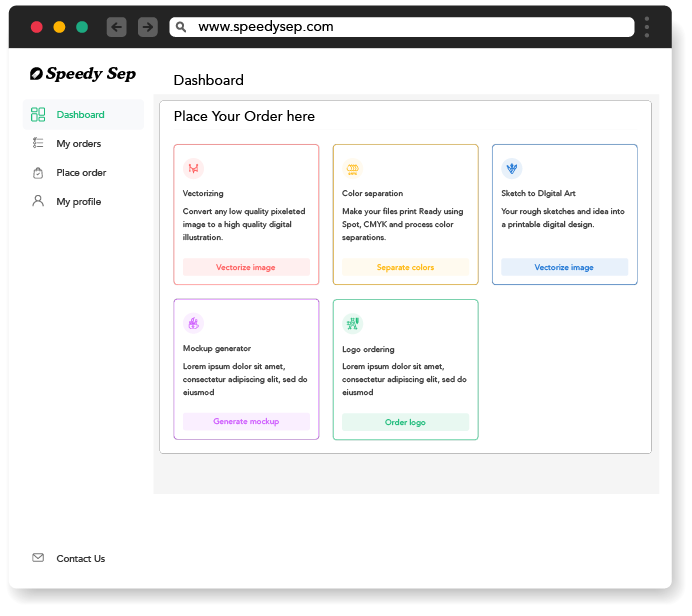 Hey, have you tried Speedy Sep ?
Speedy Sep helps screen printers and apparel brands with unique t-shirt designs; provide print-ready color separations; and convert your artwork to vector format … all in record time.
Try if free for 7 days
and automate your print shop.
Never miss another
deadline
Create unique t-shirt designs, get your color separations and convert your artwork to vector format.
"Before outsourcing my art department I had no idea how much money I could save. Now, it all goes in my pocket."