What Printers Can Learn From The 16 Top Internet Marketers In The World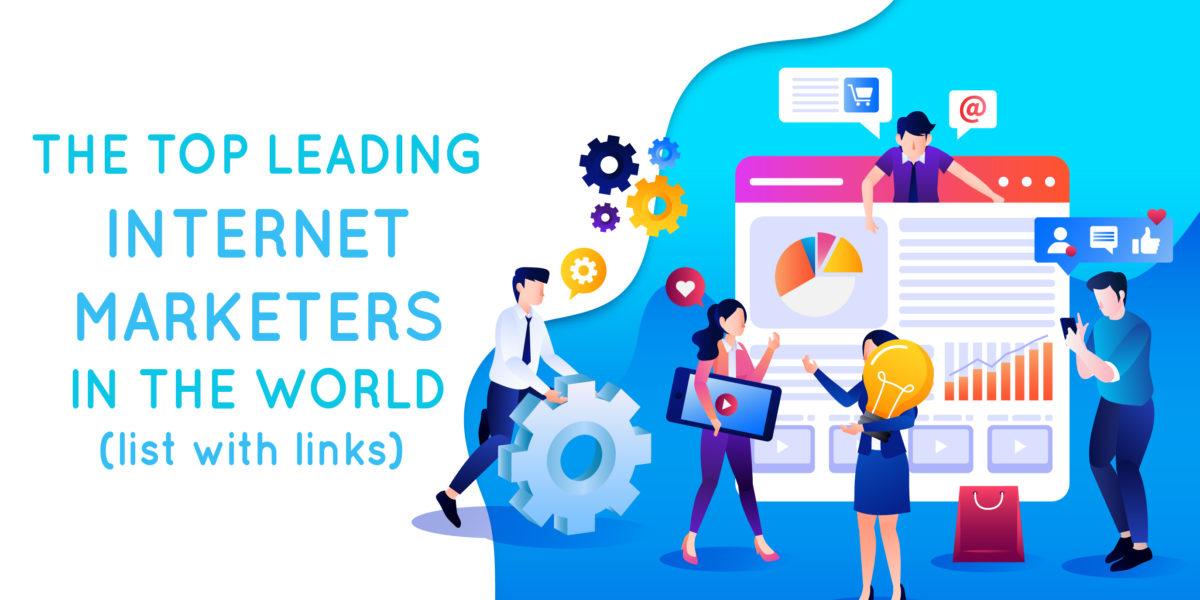 Getting attention is a headache –
And new marketing ideas are sometimes hard to find.
That's why we decided to list 14 brands (and marketers) that get lots of attention.
We divided the list into three.
Brands that are related to the printing industry.
Marketers that have successful marketing brands.
Coaches that have millions of followers.
From each one of those brands, there is much to learn (plus a link to their social media accounts)
Let's dive in…
Print Related
1. Printful
What they are all about

Printful is on-demand order fulfillment and warehousing service that fulfills and ships products including clothing, accessories, and home & living items for online businesses.
It's free to set up and doesn't come with monthly fees or minimum order requirements. They produce only what's ordered, making print-on-demand the more conscious choice over bulk manufacturing.
What you can learn
Lots of high-quality educational material all over their social media platforms (they do everything in-house—from printing to packaging and shipping)
They are all about custom branding – so tons of materials around that.
Here's a link to their Youtube Channel – Click Here
2. Printavo
What they are all about
Printavo started in a back room with a small screen-printing press. Based out of the University of Illinois, their custom apparel business was a hit with the college market. Growth was fast, and their schedule got hectic.
They wanted to beat deadlines, print more, and focus on super-fast turnaround. But they felt it was impossible to use so many different software's (PayPal, QuickBooks, Google Calendar and email held them back) They start to notice that they could barely understand where a job was or what they supposed to do next.
Fast forward to 2020: Printavo is an online software that helps thousands of shops all over the world keep their workflow organized so they can focus on growing their businesses.
What you can learn
How to keep track of your workflow and increase sales.
How to keep track of jobs, improving shop communication, reducing costly mistakes, automating customer approvals, creating online stores, or help with scheduling.
A printer that developed online software that automates the screen printing process –
what's better than that?
Here's their Youtube channel to learn more about the way it all works – Click Here
3. Mikey Designs & Screen printing
What they are all about
Mikey Designs & Silk Screen is one of the larger screen printers in Houston. He provides custom silk screen printed t-shirts, apparel, embroidery, and promotional products.
With over 14 years of experience, the owner Matthew delivers a killer Youtube channel that helps to learn the in-out of the printing process.
What you can learn
How to run and use embroidery machines
How to create custom T-shirts (the in and out of the printing process)
How to source and print on promotional products
Here's a link to Matthew Youtube Channel – Click Here
Marketers
4. Garyvee (vaynerchuk)
What he is all about
Gary Vaynerchuk is the chairman of VaynerX, a modern-day media and communications holding company, and the active CEO of VaynerMedia, a full-service advertising agency servicing Fortune 100 clients across the company's 4 locations.
In the late 90s, after identifying "the internet" as a land-grab opportunity, Gary transitioned his father's local liquor store into one of the first wine e-commerce platforms resulting in growing the family business from $3-60MM in sales during a 5-year period.
What you can learn
Probably the number #1 marketer in the world – Gary is all about "how to grab attention for the lowest amount of money"
With lots of motivation, quotes and stories – he got a killer presence on social media and he is someone you can learn a lot from on how to get new customers attention.
Here's Gary Instagram account Click Here
4. Digital Marketer
What they are all about
Digital Marketer is the premier online community for digital marketing professionals. It's a place where you can learn how to market like a pro, connect with industry experts, and get the strategies and tools you need to grow and scale your business to new heights. With tens of thousands of customers in 68 countries around the globe, they became one of the world's most trusted voices sharing the best of what works in digital marketing.
What you can learn
Online platform with On-demand training classes
Weekly INSIDER Newsletter
A Killer Blog
If you want to learn all the technical aspects of digital marketing – they are the place to go
Here's a link to their Instagram account – Click Here
5.Frank Kern
What he is all about
Frank is probably one of the best copywrites in the world.
Creating winning campaigns online since 1999 – Frank offers different marketing tools to automate your marketing process.
What you can learn
If your all about automation and growing your business by doing less – Frank is your guy.
From him, you can learn:
How to run killer email campaigns
How to run killer social media ads
If you want to learn about his services – sign up into his E-mail list and follow him on social media (the dude is hilarious)
Here's Frank Instagram account – Click Here
6.Mike Dillard
What he is all about
Founder of Mike Dillard Media, and The Mike Dillard Podcast w/ 5+ Million downloads.
Helped Thousands of Entrepreneurs Change Their Lives
Created a world-class collection of exclusive classes that are designed to solve your biggest problems, and help you grow your business, faster than you can imagine…
What you can learn
Without a doubt – the number #1 podcast on the internet! Mike delivers lots of value and insights into the business world. He speaks about:
How to builds successful companies,
How to build an email list of more than 1 million subscribers.
How to crush it with social media ads
I listen to him weekly – highly recommended!
Here's Mike Instagram account – Click Here
7. Seth Godin
What he is all about
If you would like to learn about the real reasons why someone purchases something – and how to create it for your business – Seth is your guy.
He runs seminars for freelancers and bootstrappers.
He teaches people how to tell a story and find their voice.
He helps creatives become more creative, managers learn to lead and anyone and everyone create a podcast.
What you can learn
How to tell a better story.
How to find better clients.
How to develop a podcast.
How to start a real business but do it without cash.
Here's Seth Instagram account – Click Here
8. Grant Cardone
What he is all about about
Managing 1.5B real estate portfolio
21 Best Selling Books & a variety of business programs
Creator of 10X Movement and CardoneU
What you can learn
A real-time hustler that knows how to make lots of money (and how to make it as well!)
Some of the things he covers:
How to invest your money wisely (and develop a money mindset)
How to connect and leverage from other business
Wealth Strategies
How to improve your branding
Business Strategies
10x conference – a huge conference in different cities around the world with killer speakers.
Here's Grant Instagram – Click Here
Life & Business Coaches
9. Tony Robbins
What he is all about
A teacher who "sells" all of us how to become a better version of ourselves.
A killer marketer, plus he's':
The Nation's #1 Life & Business Strategist
Super business owner (variety of successful business)
New York Times Bestselling Author
What you can learn
I consider him the top life & business coach.
A pioneer in the industry and an inspiration to everyone who wants to learn about marketing.
How to maximize your success & hunger – a desire for personal development, growth and progress.
How to maximize your physical and mental health
Tools to live a healthier, wealthier, more fulfilling, passionate and purposeful life – whether that means achieving in business, reigniting your relationship or discovering who you really are.
You can experience Tony's work via live events, one-on-one coaching programs, training systems and group workshops,
Here's a link to his Instagram account Click Here
10. Brendon Burchard
What he's all about
"The world's leading high-performance coach" -Forbes
Published 6 books!
5Million Facebook fans
Brendon creates content, coaching, and experiences that help you live the high-performance experience in life — more vibrancy, connection and excellence.
What you can learn
Daily, life-transforming motivational video series (all over his social media accounts)
Worksheets and journal pages to get more clarity and increase your productivity.
Science-backed habits for reaching long-term success.
Super Marketer!
Here's a link to Brendon Instagram – Click Here
11. Eckhart Tolle
What he is all about
Eckhart's profound yet simple teachings have already helped countless people throughout the world find inner peace and greater fulfillment in their lives.
At the core of the teachings lies the transformation of consciousness, a spiritual awakening that he sees as the next step in human evolution.
An essential aspect of this awakening consists in transcending our ego-based state of consciousness. This is a prerequisite not only for personal happiness but also for the ending of violence on our planet.
What you can learn
How Living a Life in the Present moment
How to awaken to a Life of Purpose and Presence
If you want to learn how to live in the "now" and be present with your thoughts – tune to this guy.
Check his marketing materials he managed to do it big time.
Here's a link to his Instagram – Click Here
12. Zig Ziglar
What he is all about
Over 40 years in the coaching industry Zig Ziglar is Inspiring for True Performance.
Ziglar's claim that he helped inspire and motivate over 250 million people worldwide (and I truly believe him)
What you can learn
40 years of marketing
Check his Instagram – great stuff – Click Here
13. Brian Tracy
What he is all about
Brian's goal is to help you achieve your personal and business goals faster and easier than you ever imagined.
Brian Tracy has consulted for more than 1,000 companies and addressed more than 5,000,000 people in 5,000 talks and seminars throughout the US, Canada, and 70 other countries worldwide.
A business coach with over 40 years of experience.
What you can learn
High-performance selling
Performing at your best!
How to double your productivity, and achieving your goals
High-performance leadership
Check his Instagram – Click Here
14. John C Maxwell
What he is all about
John is a bestselling author & speaker on leadership.
The John Maxwell Company compels corporate leaders and consumers to inspire, challenge, and equip organizations to live out leadership and reach their potential.
What you can learn
This company distributes resources, develops customized curriculum for businesses of all sizes, and impacts industries locally, nationally and globally.
The John Maxwell Team empowers coaches, trainers, speakers and professionals seeking to add value to others and become top leaders as owners of their respective businesses, in their community or employment role, or for personal growth and development.
This incredible team equips over 13,000 trained and certified John Maxwell Coaches to walk beside others in their journey toward their greatest potential.
Here's John Instagram – Click Here
15. Robin Sharma
What he is all about
Robin Sharma is one of the world's top leadership experts. 15 million books sold in 96+ nations.
As a presenter, Robin has the rare ability to electrify an audience while delivering game-changing insights and providing real-world tools and tactics that lead to individuals doing work that wows, teams achieving epic results and organizations making history.
What you can learn
How to become a better leader
How to live a peaceful life
Easy to read books (from experience) – highly recommended!
Here's Robin Instagram account – Click Here
16. Joel Osteen
What they are all about
A pastor out of Houston, Texas.
Apparently, everyone knows him because he's just that good of a marketer (and a speaker)
– Joel is killing it! (and I'm not trying to promote any religion) but there are many marketing tools you can learn from him.
What you can learn
How to deliver super speeches
How to brand yourself as an authority
To check his Instagram – Click Here
Summary
If you take the time to review all these social media accounts – we are positive that you can learn a thing or two about branding and marketing.
There are many more coaches, marketers, and brands out there that doing amazing work (that we didn't include in this list – but these are the ones we personally like)
Hopefully, it is beneficial for you,
Dan
From the SpeedySep crew.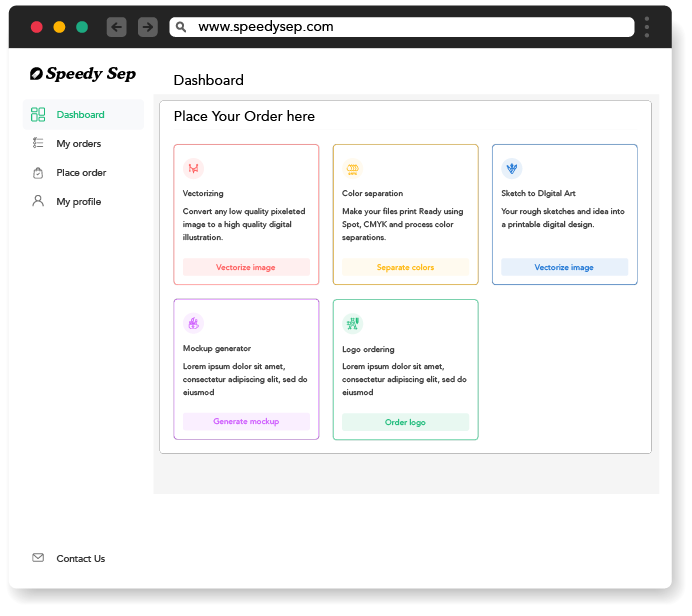 Hey, have you tried Speedy Sep ?
Speedy Sep helps screen printers and apparel brands with unique t-shirt designs; provide print-ready color separations; and convert your artwork to vector format … all in record time.
Try if free for 7 days
and automate your print shop.
Never miss another
deadline
Create unique t-shirt designs, get your color separations and convert your artwork to vector format.
"Before outsourcing my art department I had no idea how much money I could save. Now, it all goes in my pocket."