SpeedySep Guide For Vector Order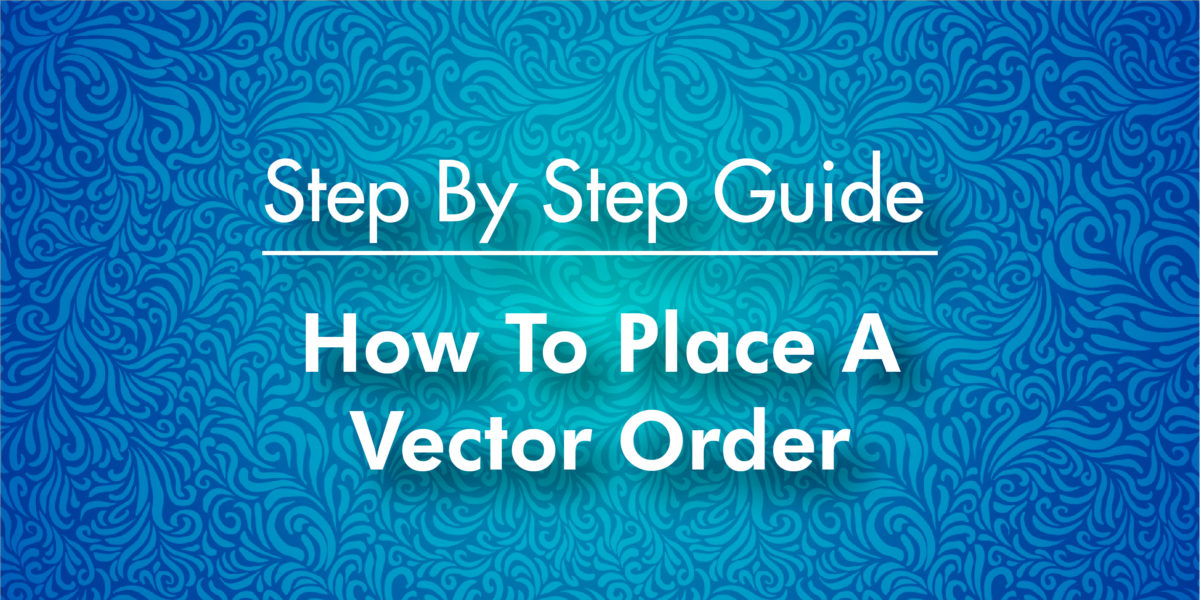 Put down your screen and grab a taco.
Here's how to place a vector order in less than one minute.
https://www.youtube.com/watch?v=M_KPlL11W8I
1. Upload your file
To send us your file, please click the "choose files" button (you can do it from your computer, phone or tablet) or you can just drag and drop it.
Another option is to paste a direct link to your dropbox, we transfer, google drive or any other link we are able to open.
After choosing your file, pick the type of artwork complexity. If you need more information just click the example button to learn more about the quality of your requested output file.
2. COLORS | DIMENSIONS | FORMATS
Choose how many colors you need – up to 16 colors.
Input the design sizes – height and width.
Finally, choose the type of formats you would like to receive your art files. (we automatically send AI, JPEG, PNG)
3. HALF TONES | CONCEPTUAL RECREATION | EXTRA FAST DELIVERY | WEEKND DELIVERY | MODIFICATIONS | MOCKUPS
If you need halftones – click yes.
If you need us to re-design your design – click yes.
If you need it to be delivered in 24 hours – click yes (regular delivery times are 48 hours)
If your ordering on Friday or Saturday and need to receive it over the weekend – click yes to weekend delivery (you can keep the extra fast delivery on NO)
If you know you will need more than 3 modifications – add some extra ones.
Mockups
Basic order comes with zero mockups.
Standard order comes with one mockup.
Premium order comes with three mockups.
If you need extra mockups – add them ($2.50 each one)
4. CREDIT CARD AUTHORIZATION FORM
You can fill up this form only ONE time! (if you agree to save the card on file) After that, your information will be saved and encrypted into our payment gateway (stripe).
Were %100 SLL secured!
5. Open Orders Page
To check the status, click on your orders tab.
You will see an image of your order – click on it for more information.
If your happy with the results and there is no other revisions, you can close the order.
If you don't close the order, it will get closed in 72 hours after it been confirmed and it will move to closed orders.
The order will be placed in the closed order section for 60 days and will be deleted automatically after that.
Easy peasy.
If you have more questions, please don't hesitate to contact us here or email to Team@speedysep.com or call us at 9547077155
Thank you,
Dan from the SpeedySep Team.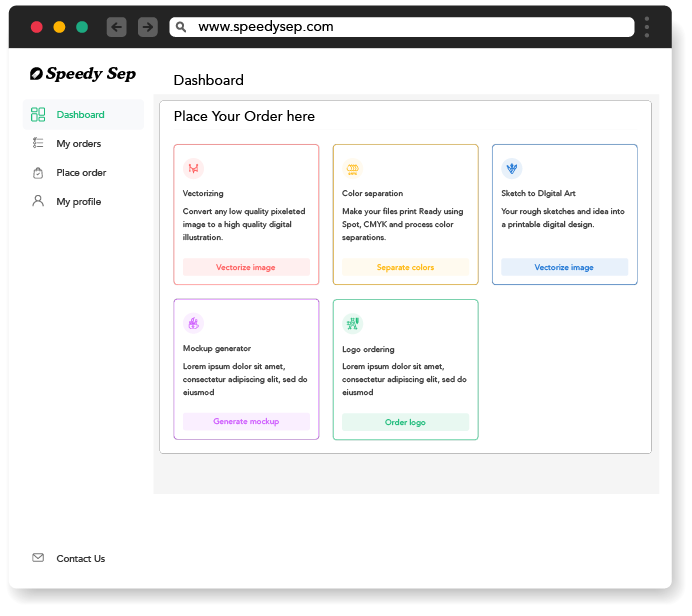 Hey, have you tried Speedy Sep ?
Speedy Sep helps screen printers and apparel brands with unique t-shirt designs; provide print-ready color separations; and convert your artwork to vector format … all in record time.
Try if free for 7 days
and automate your print shop.
Never miss another
deadline
Create unique t-shirt designs, get your color separations and convert your artwork to vector format.
"Before outsourcing my art department I had no idea how much money I could save. Now, it all goes in my pocket."