Speedy Sep Guide For Color Separation Order in 2021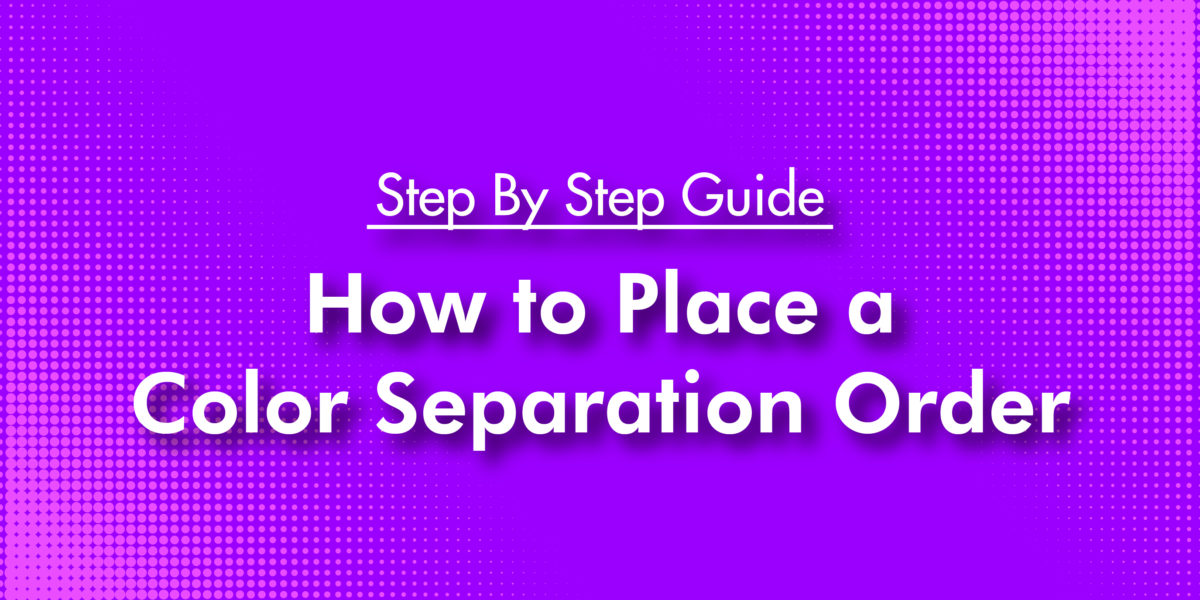 Guide For Color Separation Order in 2021 – Performing and printing and index color separation can be easier to perform than process separations.
Here are the color separations services SpeedySep offer:
Simulation color separations

Spot color separation

Four color process color separations
And now, the process.
COLOR SEPARATION TUTORIAL from SpeedySep.com
A Comprehensive Guide For Color Separation Order in 2021
1. UPLOAD FILES
To send us your file, please click the "choose files" button, or drag and rop them (you can do it from your computer, phone or tablet)
Another option is to paste a direct link to your DropBox, we transfer, google drive or any other link that we are able to open.
After uploading your file, pick the type of separation you need:
Spot color

CYMK (4 color process)

Process color (simulation)
2.  COLORS | DIMENSIONS | OUTPUT TEMPLATE | FILE FORMATS
Choose how many colors you need – up to 16 colors.
Input the design sizes – height and width.
Upload your output template or use our standard template.
SpeedySep Output Template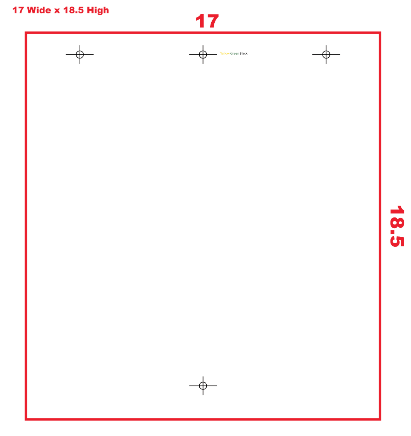 Finally, choose the type of formats you would like to receive your art files. (we automatically send AI, JPEG, PNG)
3. HALF TONES | CONCEPTUAL RECREATION | EXTRA FAST DELIVERY | WEEKND DELIVERY | MODIFICATIONS | MOCKUPS
If you need halftones – click yes.
If you need us to re-design your design – click yes.
If you need it to be delivered in 24 hours – click yes (regular delivery times are 48 hours)
If your ordering on Friday or Saturday and need to receive it over the weekend – click yes to weekend delivery (you can keep the extra fast delivery on NO)
If you know you will need more than 3 modifications – add some extra ones.
Mockups
Basic order comes with zero mockups.
Standard order comes with one mockup.
Premium order comes with three mockups.
If you need extra mockups – add them ($2.50 each one)
Add any other notes in the box and click the next button.
4. PACKAGE
The package is being calculated based on the requirements you picked in the previous page.
If you need to change a package, add or remove services, you can do it all in this page.
Whatever fits your needs – were here to service you! 😉
5. CREDIT AUTHORIZATION FORM
You will need to fill up this form only ONE time! After that your information will be saved and encrypted into our payment gateway (stripe).
Were %100 SLL secured!
6. OPEN ORDER
To check the status of an order, click on the "your orders" tab.
You will see the image of your order – click on it.
After clicking on your open order, you can review the order details.
You can also chat with your designer, send and receive messages, ask for revisions, and share more files.
This chat box is the place where you will receive your READY files.
When your order is ready, you will receive an email inviting you to download your final files.
More emails will be sent to you when our designer sends you a private message in that chatbox (if they have questions)
Generally speaking, there is no need to check the open orders section all the time…unless you simply in love with SpeedySep…which I can't blame you for.
7. CLOSED ORDER
If your happy with the results and there are no other revisions, you can close the order.
If you don't close the order, it will get closed in 72 hours after it been confirmed and it will move to closed orders.
The order will be placed in the closed order section for 60 days and will be deleted automatically after that.
Easy Peasy
If you have more questions, please don't hesitate to contact us here or email to team@speedysep.com or call us at 9547077155
Thank you,
Dan from SpeedySep Team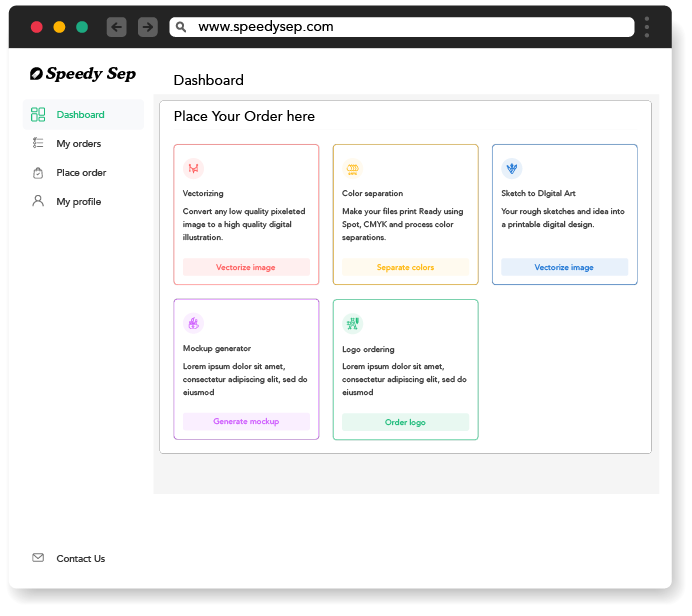 Hey, have you tried Speedy Sep ?
Speedy Sep helps screen printers and apparel brands with unique t-shirt designs; provide print-ready color separations; and convert your artwork to vector format … all in record time.
Try if free for 7 days
and automate your print shop.
Never miss another
deadline
Create unique t-shirt designs, get your color separations and convert your artwork to vector format.
"Before outsourcing my art department I had no idea how much money I could save. Now, it all goes in my pocket."