80/20 Rule In Screen Printing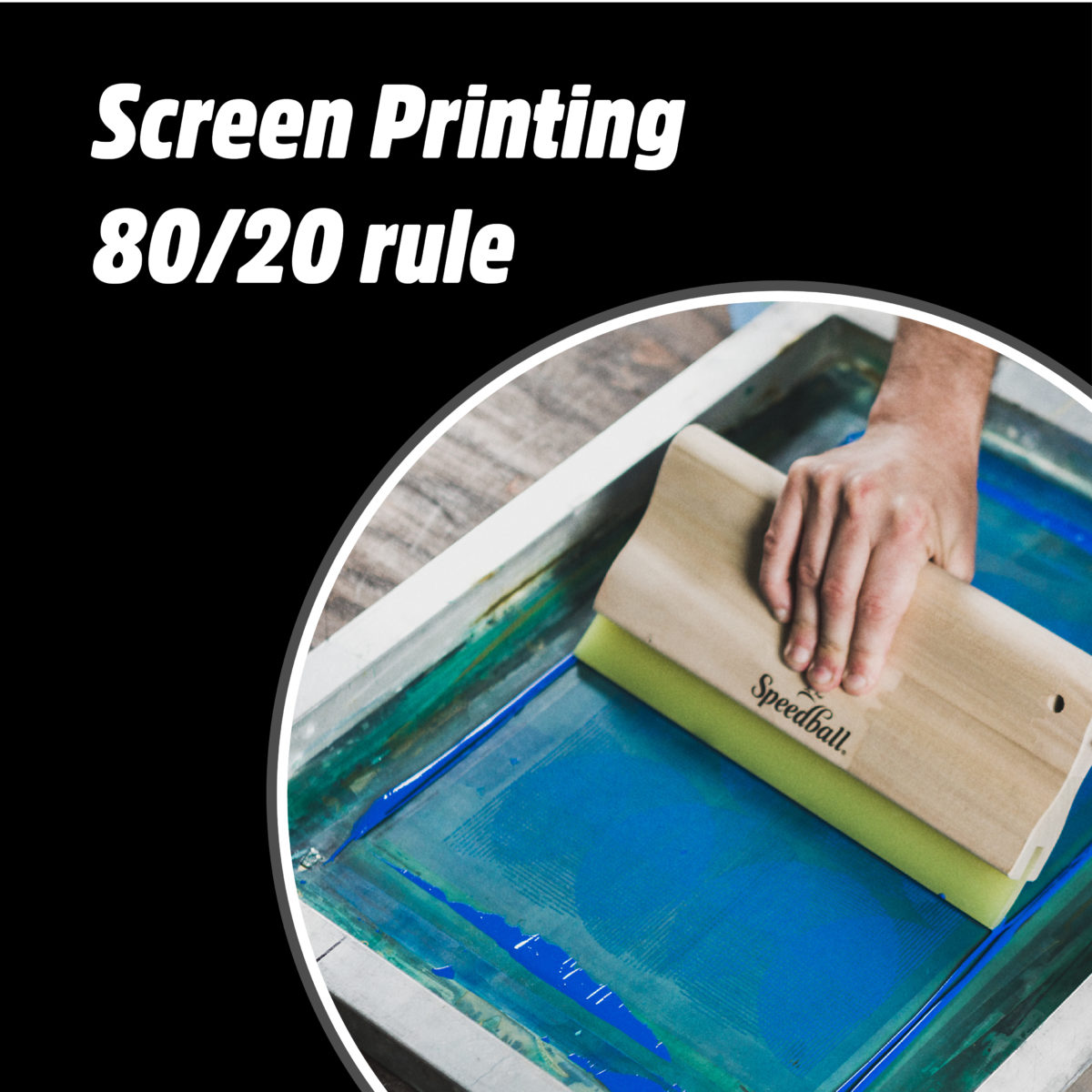 The Pareto Principle, also known as the 80/20 rule, was founded by Vilfredo Pareto in 1895. He discovered that 20% of the population controlled 80% of the wealth and he was struck by an epiphany. This led him to the realization that the 80/20 variable can be applied to more than just the simple statistic of control of wealth.
Almost any economic situation can be subject to the Pareto Principle. Utilizing this principle, you can better prioritize your tasks and time. However, this principle is an important staple in business. Some would say it is an essential concept for both task and time management.
20% of the effort leads to %80 of the result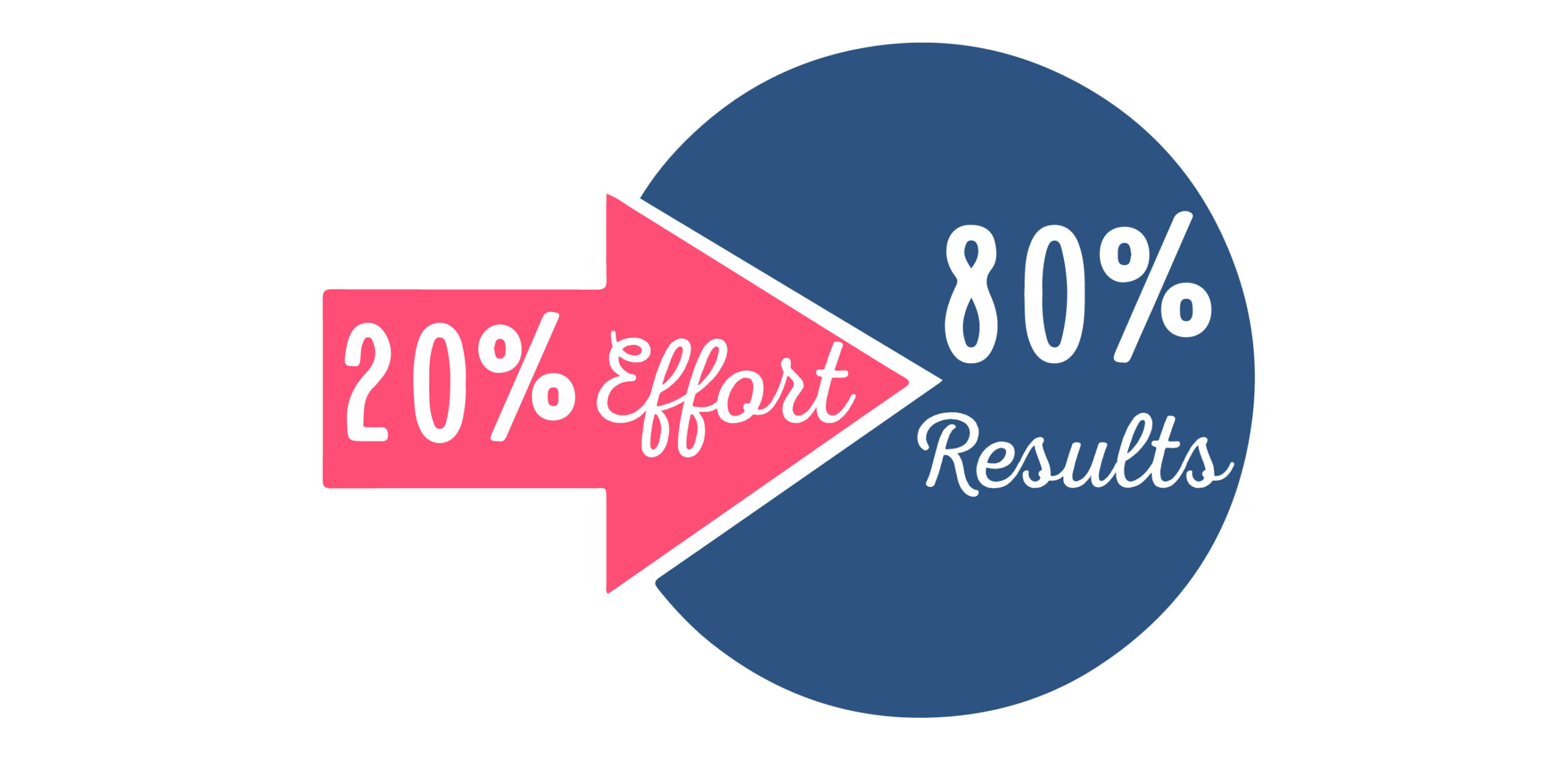 There are 20% of tasks that are more important than the other 80%. We call this 20% the vital few. The 80% is known as the trivial many. Many will neglect the vital few tasks while stressing over the trivial many not knowing that they are hurting themselves more by doing so.
The trivial many refer to the 80% of your business that can be handled by simply outsourcing or thinking outside the box to lessen the stress and direct focus where it needs to be. When you are running a shop, you shouldn't stress over the little tasks, but it is still important to make sure these tasks running smooth.
For example – design work is important, you need it to be detailed and relevant to each customer. However, as a business owner, you can't exactly handle your day to day tasks, important obligations, and the trivial many without overexerting yourself. There are ways to outsource your design work, bookkeeping, marketing and sales to freelancers or businesses (like us at SpeedySep 😉
To Do List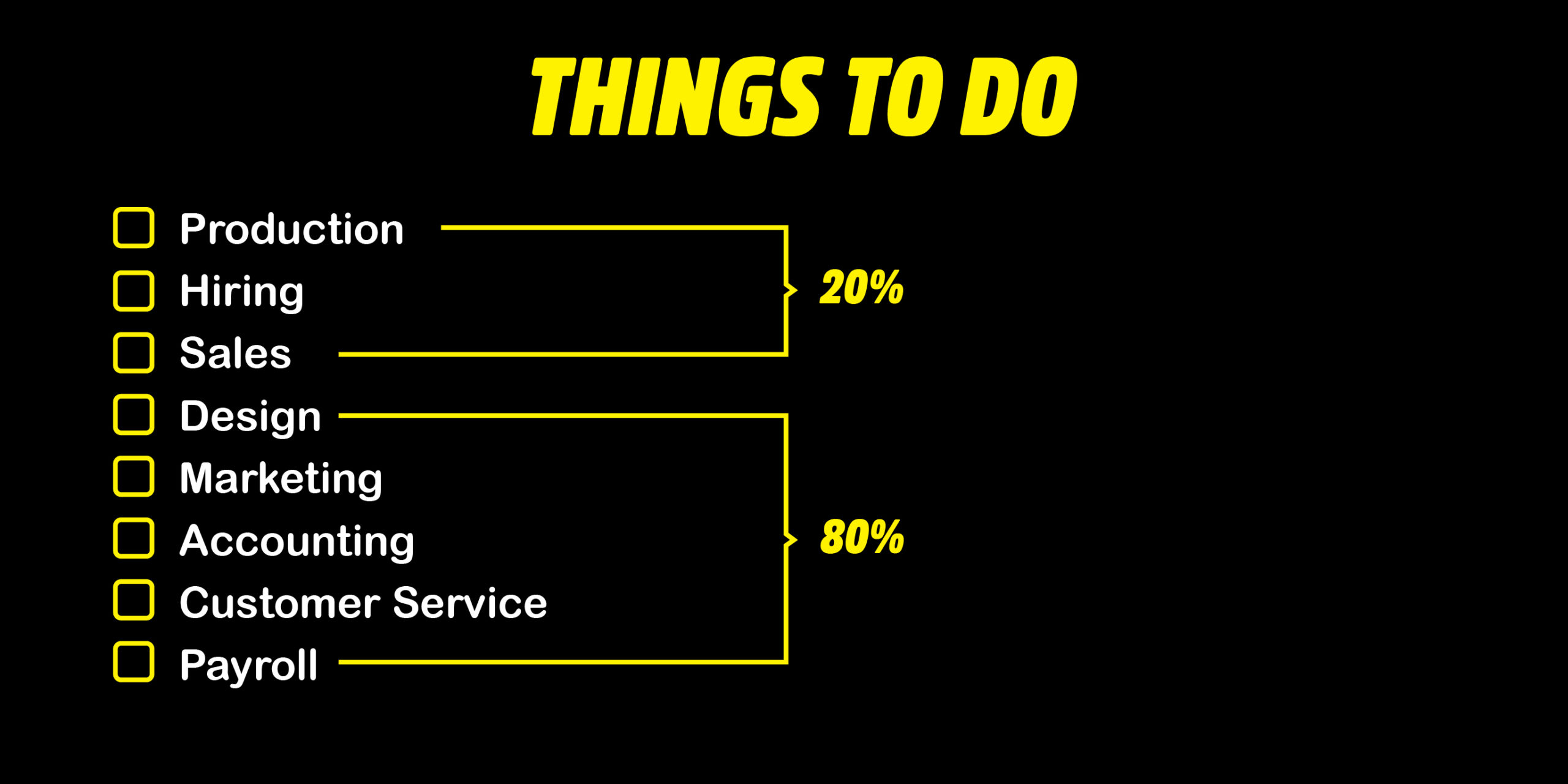 When it comes to administrative work, you have a lot of little things that make a whole world. Invoicing, bookkeeping, and even employee's payroll. These are important activities that need to be done, but as an owner, you will find yourself stretched thin trying to manage administrative work, fulfillment, marketing and the rest of your business.
Employee Payroll- The payroll for your employees, including the hours that they work and are on the clock, can easily be managed by different apps. They have all kinds of different apps that can track hours worked, calculate the payroll, and allow you to track the different hours and tasks that your employees are working. (check out this blog post to learn more about them)
Bookkeeping- This is a tedious job that can be stressful and time-consuming. However, you can outsource to a bookkeeper to manage those affairs as well.
Invoicing- There are plenty of apps that can help with invoicing. They lessen the stress of doing every individual invoice manually by automatically invoicing when appropriate.
Customer Service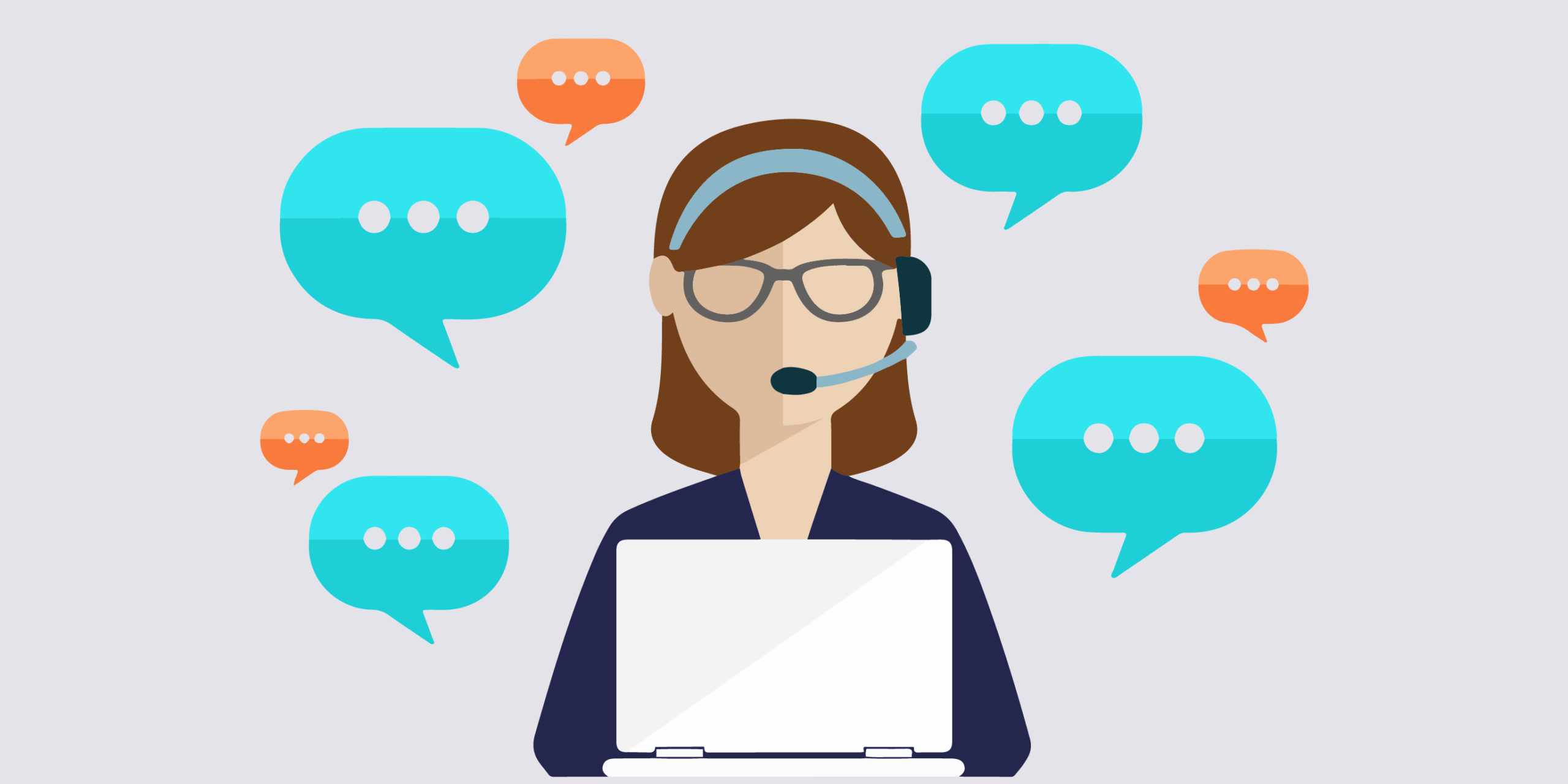 Customer service is an important part of any business. How you interact with your customers, and how you present yourself, determines the success of your business.
An easy way to manage customer service while maintaining your presence in other tasks that require your attention is to outsource to a call center, a freelancer or have an inside secretary handling the different administrative works as well as customer service.
Marketing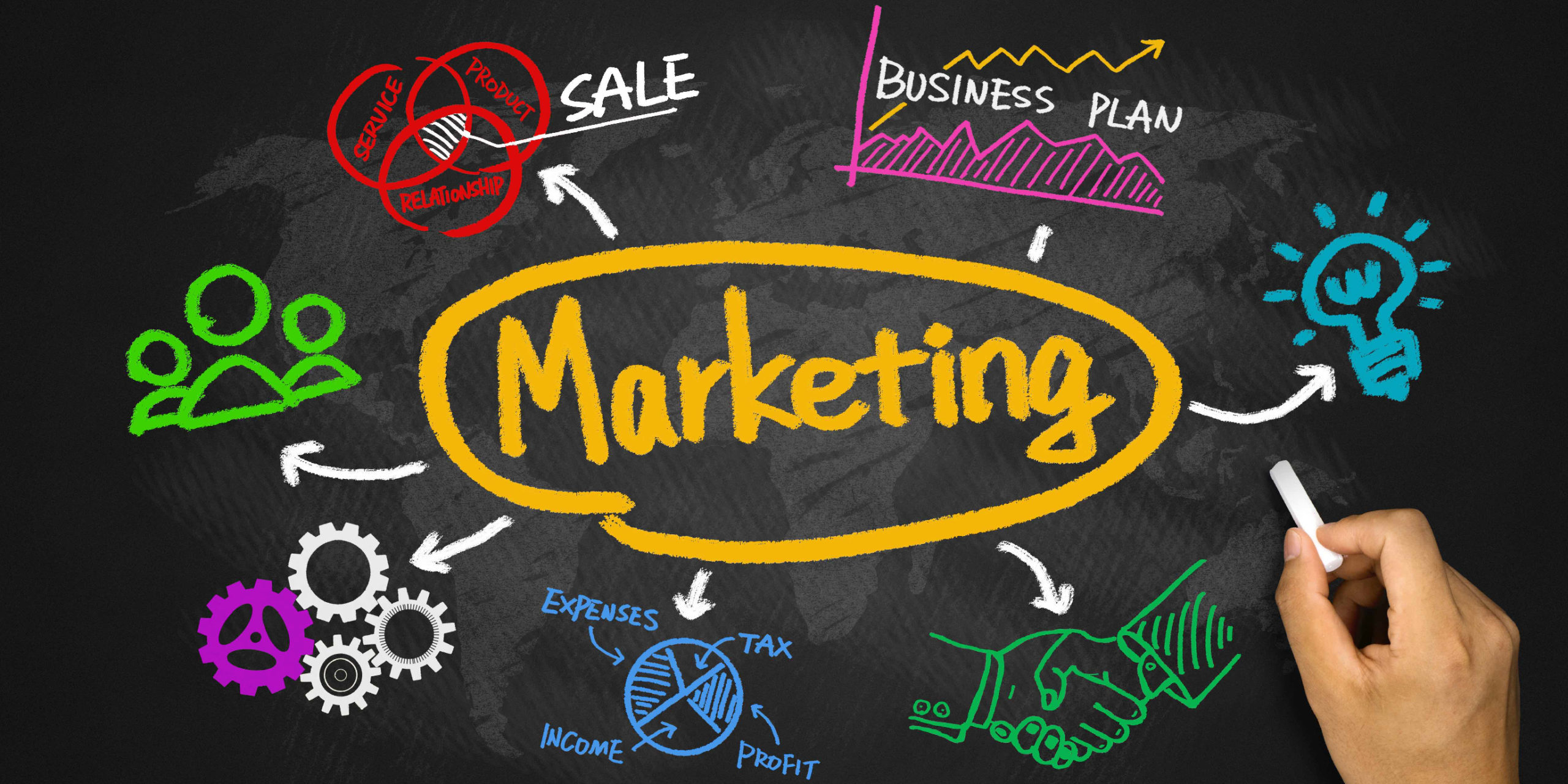 Another important process of any business is marketing. While it does fall under the trivial many, it is still important that you have someone help you manage it accordingly. This will greatly affect your success! again, you can find agencies to outsource to, or even freelancers that are skilled and experienced at a cheaper rate than hiring an entire marketing team in house.
Outsourcing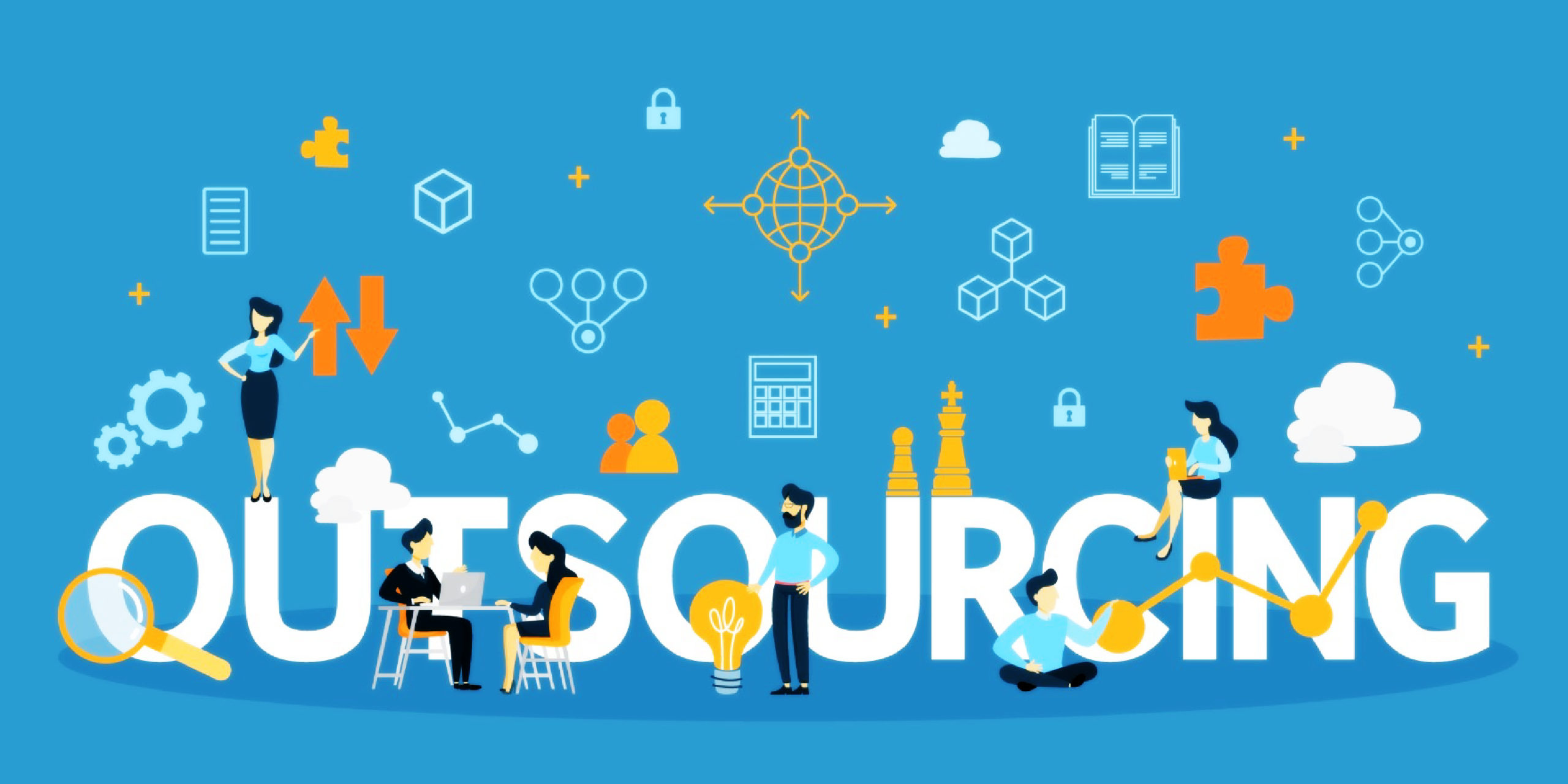 I know we repeat it like a mantra, but outsourcing is the only way to handle tasks in your business and save money at the same time by not having to hire an in-house team. When you outsource your work, you are trusting professionals to handle your different projects and responsibilities of your day to day business operations.
There are several ways to find a good freelancer for your projects. There are several websites that offer different freelancers for all kinds of different jobs and projects (a list of websites to source from are coming right up). Many of them also have connections to different agencies that can handle some of the remedial tasks and trivial many.
When you outsource, you can directly choose who you work with, making sure you get the best person for the work at hand.
Sources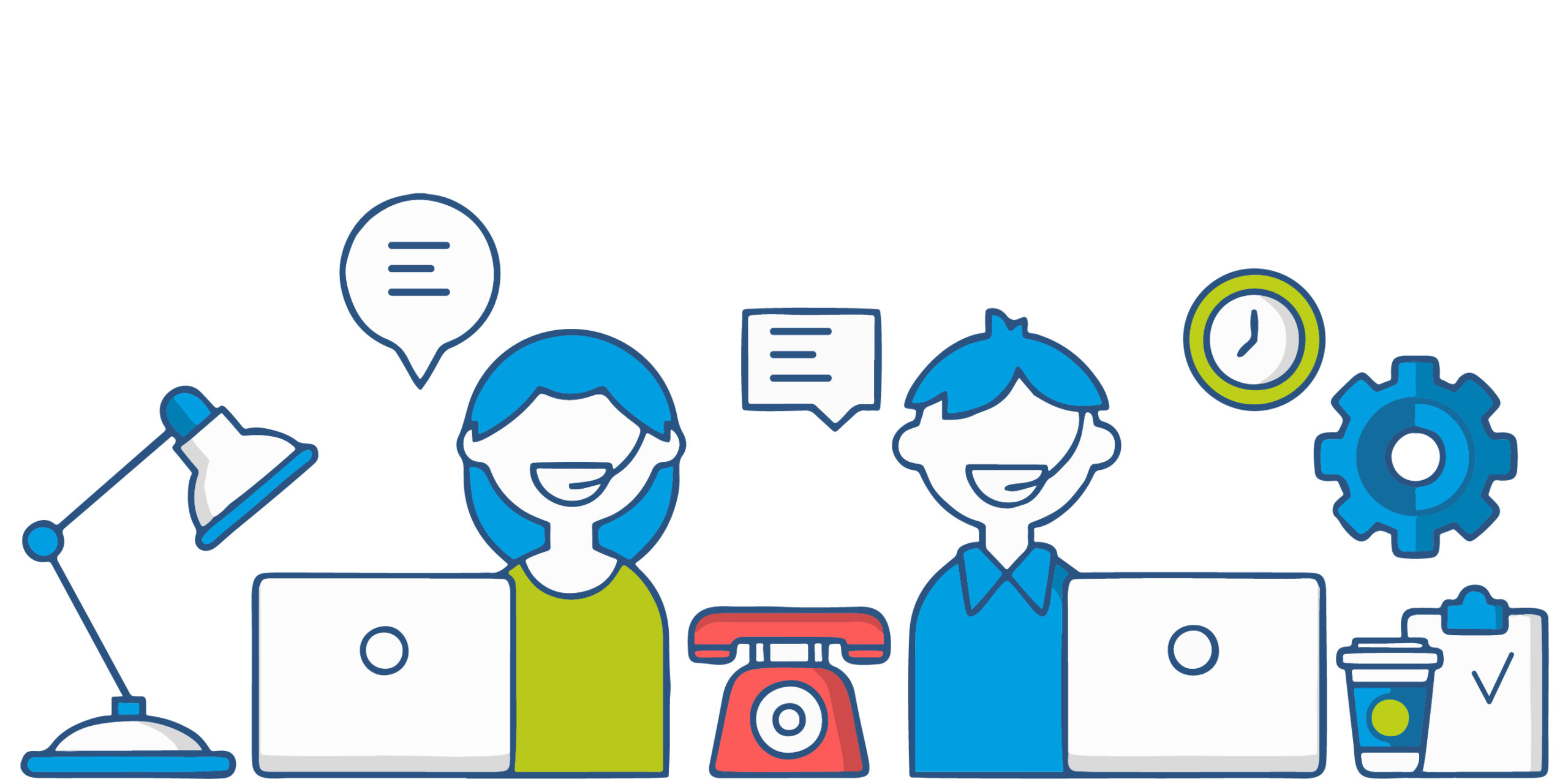 Guru.com- You can use guru.com to find freelancers for different fields such as writing, business, marketing, and more.
Freelancer.com- With over 1300 different categories to have work done for, you will surely find who you're looking for here.
Upwork.com- With Upwork.com, you can find hundreds of different freelancers, and just as many agencies, to handle your outsourced work in different categories. Such as customer service, marketing, admin support, cold calling, web design and much more.
Owner's Responsibilities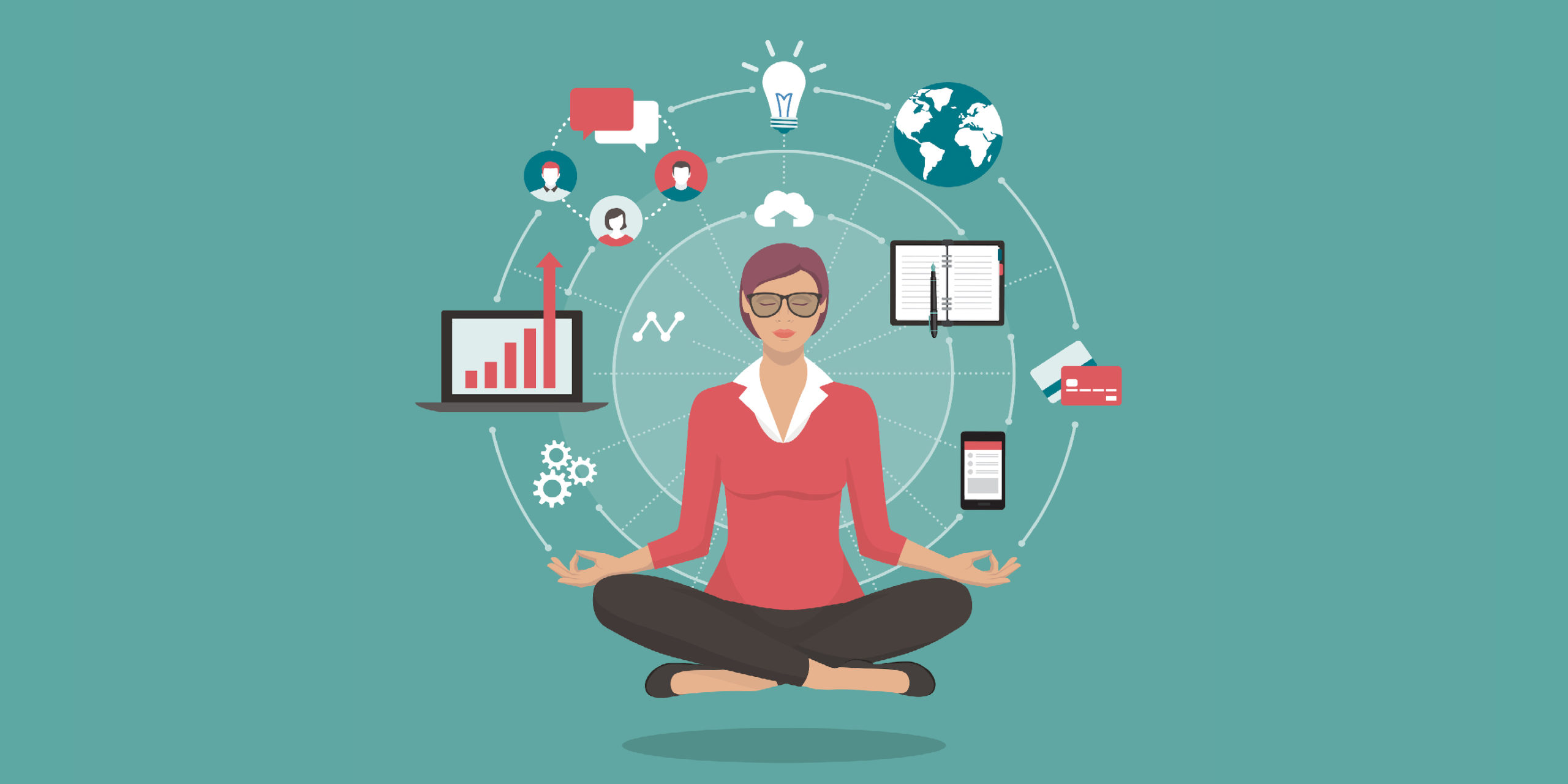 As a shop owner, you need to focus more on the most important things. It is your priority to oversee the sales and the production of different projects, making sure sales are coming in and production runs smoothly (this is the backbone of the business)
Another responsibility that you need to focus on is the hiring. You want quality workers to handle these trivial tasks. This goes for outsourcing as well. It is best to handle this yourself so you can ensure that you are getting the best people for the job.
Though there isn't a secret formula that will make it happen, you do have a daily grind. It gets a lot easier if you maintain the mindset of the owner over being manager, overseeing the projects and making sure you have the right people for the job. If you set it as a priority to think 80/20 and focus on the important stuff as you have people to handle the routine (low-cost activities), you will find less stress and more productivity.
Good luck!
The Speedy Sep Team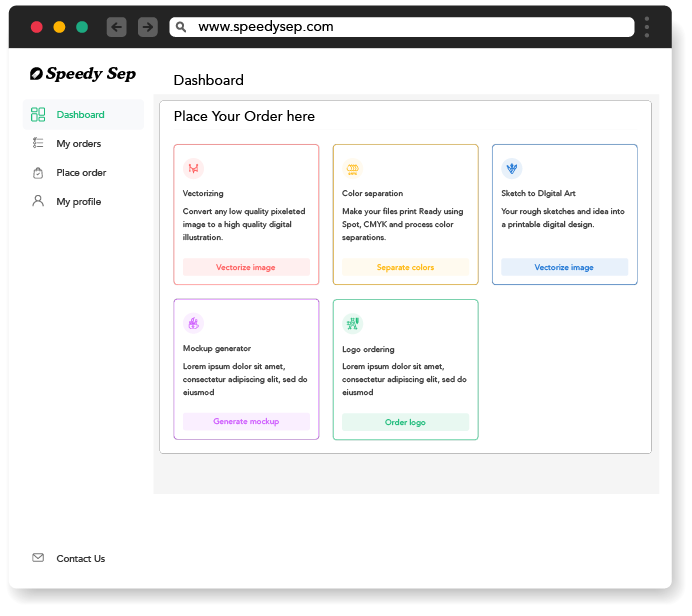 Hey, have you tried Speedy Sep ?
Speedy Sep helps screen printers and apparel brands with unique t-shirt designs; provide print-ready color separations; and convert your artwork to vector format … all in record time.
Try if free for 7 days
and automate your print shop.
Never miss another
deadline
Create unique t-shirt designs, get your color separations and convert your artwork to vector format.
"Before outsourcing my art department I had no idea how much money I could save. Now, it all goes in my pocket."