Photoshopping to Convert to SVG is 1 of 3 Common Ways to Get Vector Images that WIN!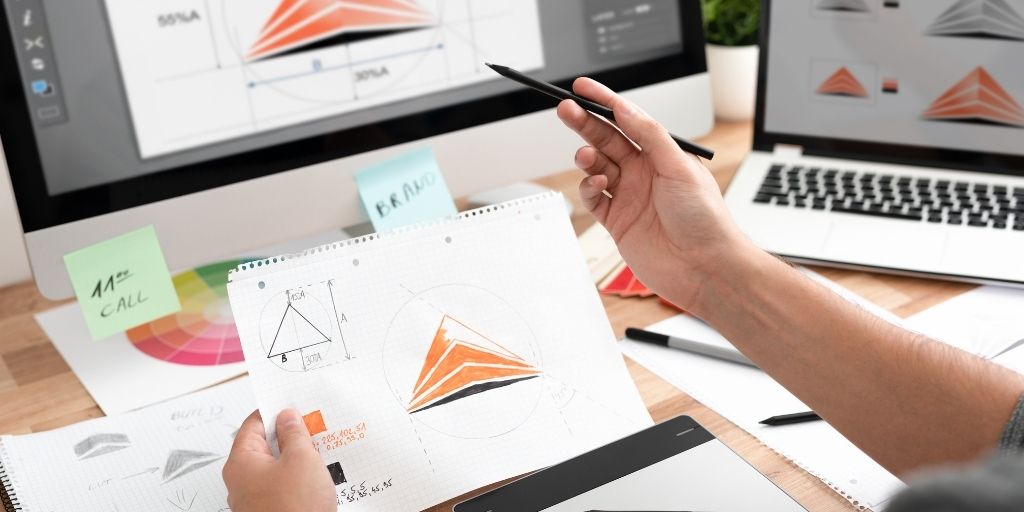 Are you thinking of Photoshopping to convert to SVG? There may be better methods. Here's a quick look at the three most common ways screen printers get a crisp, vectorized image.
What Does it Mean to "Convert to SVG"?
The answer is not as simple as one might think, because it depends on what your definition of "convert" is. So let's review some terms:
Raster graphics file format stores an image as a group of small squares in a pattern; it may look distorted when it is enlarged.
Vector graphics file format stores an image that is infinitely re-sizable without losing quality; it looks just as good enlarged x1000 as it does as a 150 x 150 thumbnail. Here are the most common vector file formats for screen printing (check out the article All About Vector Files for more information):
.AI (Adobe Illustrator): Proprietary vector file type created with Adobe Illustrator
.SVG (Scalable Vector Graphic): Vector graphics format created with a variety of software applications
.EPS (Encapsulated PostScript): Open-source format that can be created with applications like CorelDraw
Converting a file usually means you open the file in an application and, honestly, you just use the "save as" command to save a copy in a different file format. For example, you can take a .JPEG image (a raster graphic), open it on Canva.com, and download it as an .SVG file. It will not be vectorized, but it will be in the .SVG format.
Re-creating an image usually means creating or re-creating a graphic design – from a paper sketch or raster file – by hand-drawing it in a vector graphics editor and saving it in a vector graphics file format.
Vectorizing an image can be a generic term for "making a vector graphics file from an existing image"; however, many graphic designers use the term "vectorizing" to describe the process of re-creating an image as above.
Tracing a file is a quick-and-dirty way to create a vector file from a raster file; tracing software like VectorMagic creates a vector file by copying (tracing) the lines, points, and curves in your raster image file.
OPTION ONE: Make a Vector Image Using Tracing Software
SpeedySep Rating: ⭐ 1 star
When you say you want to convert a raster image to a vector image, are you thinking of a fast, automated way you can do it yourself? Tracing software – like VectorMagic and many "free online conversion tools" – is an option.
But beware! This automated online tool spits out an image that seems like a "guess" at what the image should look like. Your customers will probably not be happy with the design because:
You get what you pay for – it misses spots.
The poor image quality is about right for the minimal effort required.
Upload a raster graphics file and the tracing software follows the lines it can find, but it routinely misreads or misinterprets some of the lines, dots and curves. It might be fine for a very simple bank logo but it probably won't get the subtleties of a complex Monster Truck Madness t-shirt design.
It's like looking at great asses in a distorted picture – just not as good as the original.


And I don't want to offend monkeys, but using tracing software is one of those jobs any monkey can do, with the same mediocre result that a human will get.
OPTION TWO: Draw It By Hand Using a Graphics Editor
SpeedySep Rating:  ⭐⭐⭐ 3 stars
Now we are back to the idea of Photoshopping to convert to SVG. Photoshop is a raster graphics editor and is great for producing vector images in some situations, but the majority of top-shelf, professional graphic design images are created in Adobe Illustrator, which is a vector graphics editor. This is how the big boys do it.
If you are an experienced designer, you are probably great at generating your own hand-drawn images. But when you are working with a complex design, there is a difference between having the experience and creating graphic designs all day, every day.
If you do not have a lot of experience with hand-drawn graphic design but you have a lot of time to experiment – go for it. Keep in mind that this could be frustrating because it takes months and years of trial-and-error, practice-makes-perfect experience to get the most out of the sophisticated design tools available.
If you are on a tight deadline or need a super-complex image, you would do well to move to option 3.

OPTION THREE: Hire an Expert to Create a Hand-Drawn Image
SpeedySep Rating: ⭐⭐⭐⭐⭐ 5 stars
When you look at long-term savings of time and money – and the growth in sales that come from providing consistently high quality – you will probably decide to hire an expert.
Get a designer involved who does nothing but create hand-drawn vectorized graphic designs for screen printing, all day, every day. When you use a reliable and talented designer, you can let them know what your customer wants and they will usually give you an image that is spot on, or so close that a couple of tweaks makes it perfect.
This makes you look good and helps to ensure repeat business – as well as word-of-mouth referrals – from your clients. The key is to find a highly-skilled, seasoned designer who is dependable, available on short notice, and understands your expectations for future design orders.


Conclusion
Option 1 – tracing software – is not a serious option for professional results. Option 2, creating your own hand-drawn vector graphics, challenges your time and skills and may not be economically feasible.
Option 3, hiring a graphic designer who is dedicated to creating hand-drawn images for screen printing, is probably your best bet. But it is expensive to hire an in-house designer and the quality and reliability of hiring freelancers can be hit-and-miss.
So you want to choose Option 3-plus: You can save time and money by hiring a high-quality design company that is dedicated to serving screen printers. They should guarantee your turnaround time and give you direct access to your designer, with unlimited revisions.
Choose the Right Graphic Design Company for the Job
At SpeedySep we take your client's rough sketches and ideas and give you a beautiful, 100% HAND-DRAWN, vectorized design. The magic happens in as little as six hours, at an affordable price. Monthly discount plans – including the Unlimited Gold Plan – save you even more.

Our standard for all orders – UNLIMITED REVISIONS UNTIL YOU'RE HAPPY!
Related Posts: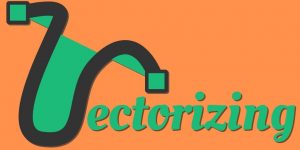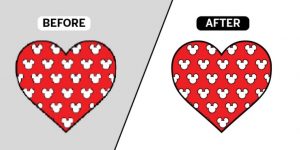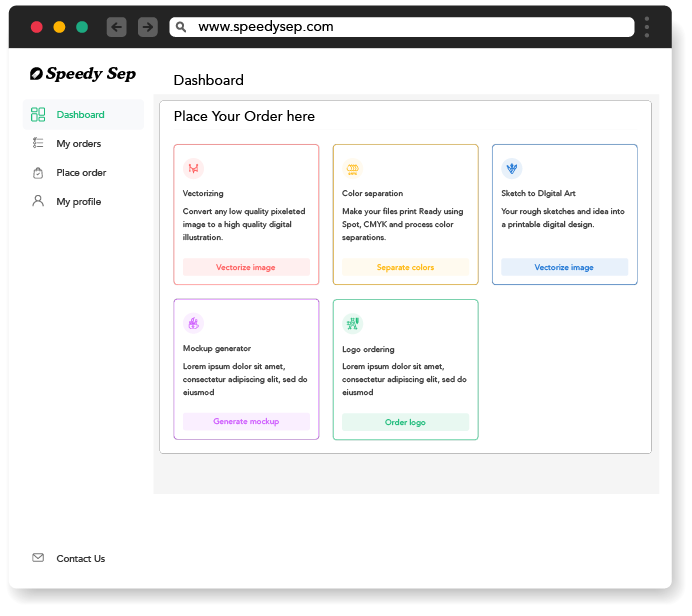 Hey, have you tried Speedy Sep ?
Speedy Sep helps screen printers and apparel brands with unique t-shirt designs; provide print-ready color separations; and convert your artwork to vector format … all in record time.
Try if free for 7 days
and automate your print shop.
Never miss another
deadline
Create unique t-shirt designs, get your color separations and convert your artwork to vector format.
"Before outsourcing my art department I had no idea how much money I could save. Now, it all goes in my pocket."