The Easy Way to Be a Control Freak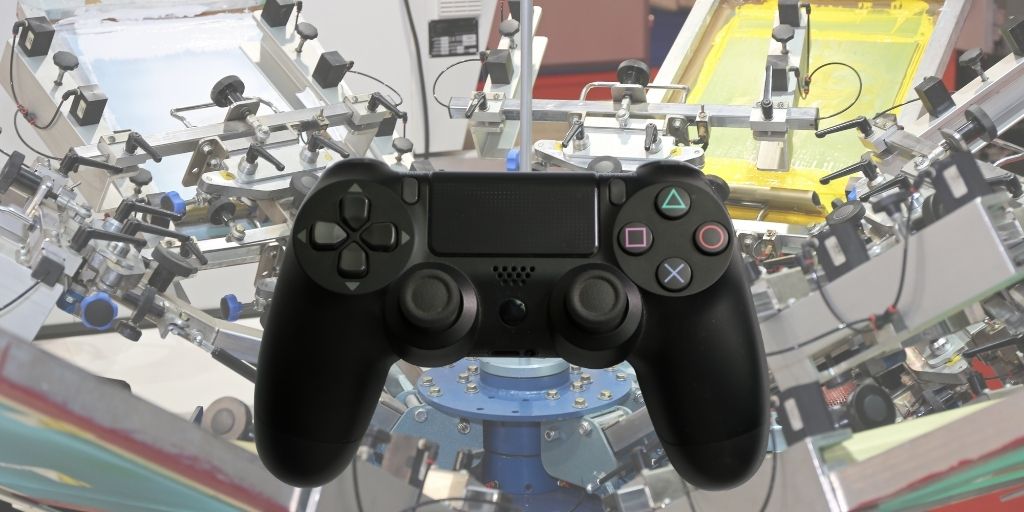 Maintain Control of Your Most Important Business Processes
Is it bad to be a Control Freak? Not when it comes to your business!
This is not about micromanaging your employees, but it is about knowing where all the moving parts of your print shop operation are at any given time. If you do everything in-house it is easier to control everything – but it is usually more expensive and more time-consuming than if you outsource.
So how do you stay on top of everything? It starts with high-quality vendors. Reliable graphic design firms offer secure login for real-time order tracking – so you can answer customer inquiries with confidence.
Choose a Secure Graphic Design Company
Before you order, make sure the site is secure and legitimate. Check out our article, 9 Ways to Smell a Scam When You Order Graphic Designs Online for more information about ordering safely.
Keep your passwords safe, too. Don't post them on stickie notes or let employees use your login profiles.

Online Ordering
Choose a vendor with a straightforward process for ordering online – available any time you need something. If their ordering platform sucks, don't expect too much from the rest of their service.
If you have a question about the order, the website should give you easy ways to get answers. If it's hard to find their phone number, they lose points; if there is no button or form to submit your inquiry via live chat or email, they lose more points.
If you submit a question and don't get a timely reply, they lose all of their points, but let's be fair: Timely doesn't mean instantly. You should allow a few hours for a reply and maybe more on weekends and holidays. If it stretches into days – get a refund and keep looking for a great design company.
Order Processing
You should receive a confirmation notification soon after you place your order. It should give you tips for real-time tracking and updates and the name and contact info for the project manager – your go-to person.
The notification should also provide the name and contact details of the artist who will be completing your design. We suggest that you immediately reach out to your designer to offer additional information and instructions about the design you need.
Unlimited access to the designer is the personal touch you deserve. If you are a regular customer, you should expect to work with the same graphic designer for most or all of your orders.
Tracking Your Order
Your design firm should provide a reliable system that is available 24/7 to track your orders. It should be easy to use – especially if you run a busy shop and have multiple orders in process at any given time.
You should be able to use their tracking system to see the status of the design and to communicate with the project manager and the designer. When your order is complete, the tracking system should include download links and optional mockups to show your client before you print.
You want to stay informed, but you don't want to keep opening a special app to get updates. The key to a good order tracking system is timely notifications using standard contact methods such as text and email.
Never Get Caught Without an Answer
When a customer asks about their order, you should be able to tell them all about it while they are on the phone. It looks bad if you have to say the 3 evil words: I DON'T KNOW.

If you cannot check and report the order status using a few clicks on any device, find a new vendor.
Find a Vendor That Will Use Your CRM
Many design companies offer special handling for high-volume print shops. For example, SpeedySep offers the Platinum monthly package.
This custom-designed service integrates our order tracking into your customer relations management (CRM) system. We communicate as if we were your in-house art department, and you simply use your CRM to place and track orders and receive your completed designs.
On-Time Delivery Guarantees
Your success depends on meeting your customers' deadlines. There are a few things you can do to ensure your work is completed on time:
Know exactly what your customer wants before you order
Follow the process outlined in

How to Get Great Vectorization for Screen Printing

Don't make a change after the order is placed – that's a sure way to create delays
Choose a vendor that provides an option to get your design completed within hours
If you need a fast turnaround, you should expect to pay a little extra to expedite the work
Expect unlimited revisions on most types of designs
If revisions are needed, notify the designer as soon as possible with the details

The top reason you should outsource your design work instead of doing it in-house is the ability to deal with service interruptions. A graphic design house with a stable design team can take challenges in stride easier than you can with one designer in your shop.
In most cases, a design company has designers in several locations. In the event of illness, local holidays, or natural disasters, the company can quickly adjust the workload so you still get your order on time.
Just Remember…
If business is a game, make sure you are the one calling the plays!

SpeedySep supports the success of screen printing shops nationwide. We serve our customers by:
offering our secure, proprietary web platform at SpeedySep.com
meeting your deadlines
providing unlimited revisions
putting you directly in touch with your designer
communicating in an honest, transparent way about your order
interacting with you as if we were your in-house design department
Have you ordered from SpeedySep lately? Try it now!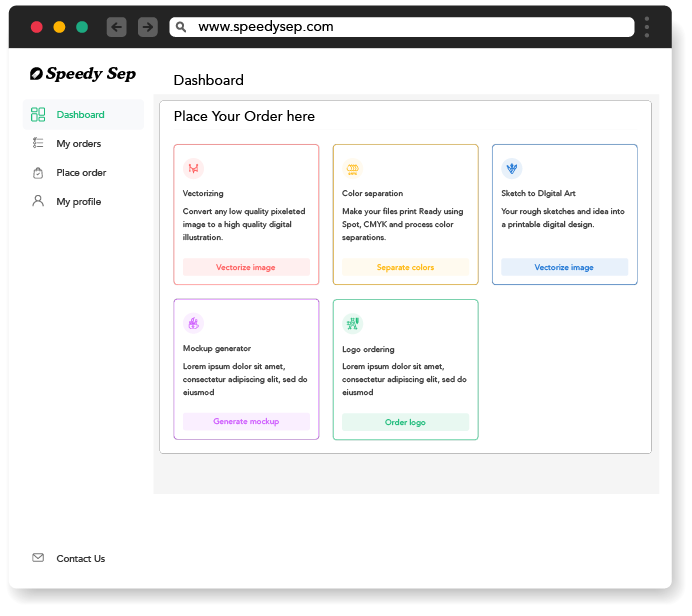 Hey, have you tried Speedy Sep ?
Speedy Sep helps screen printers and apparel brands with unique t-shirt designs; provide print-ready color separations; and convert your artwork to vector format … all in record time.
Try if free for 7 days
and automate your print shop.
Never miss another
deadline
Create unique t-shirt designs, get your color separations and convert your artwork to vector format.
"Before outsourcing my art department I had no idea how much money I could save. Now, it all goes in my pocket."