How to Get Great Vectorization for Screen Printing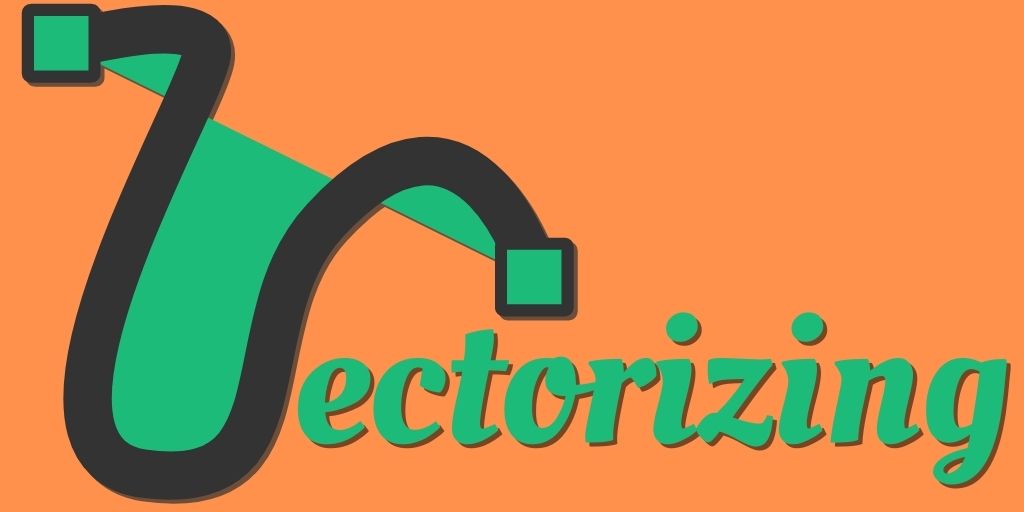 It is fairly straightforward to order a fully vectorized image and attach a pixelated jpg to copy. But it can get complicated when your customer brings you an old t-shirt and asks to have the design copied.
How do you photograph, sketch, or describe the design to your online graphic design company, so it will come back quickly and make your client happy? We will walk through some of the scenarios and discuss ways to communicate so you can get the right design – the first time!
You Will Need
Here is a quick list of the information you must include with your online order for a vectorized design:
A visual representation of the image you need to be re-created 

An image or description of ways you want the image re-designed (if applicable)

The number of colors you want the designer to use

To decide if you want halftones to be used

The size and file formats you need for the finished image 

Maximum turnaround time needed

A request for weekend delivery (if applicable)

The number of mockups you will need (if applicable)
Let's Review: What is Vectorization?
Vectorizing means creating an image using mathematical precision to position dots, lines, and curves. Once you have a vectorized image, you can enlarge it to 20 meters wide, 200 meters wide, or 2,000 meters wide – and it will always look the same. If you try to do that with a pixelated jpg or png, you don't need to enlarge it very much to make it look nasty-ugly.
Here is a quick video that gives a good overview of how vectorizing works:
Go to our portfolio to see more examples.
Use the Right Graphic Design Firm
Confirm that your design company provides graphic design for screen printing. You want to use a designer who is an expert in the challenges of screen printing, not web design or paper printing.
Then, make sure they have a high-quality online ordering system that is reliable and allows you to track your order in real-time from start to finish. You do not want to trust your customers' happiness to a low-budget design site that uses cheap, third-party ordering software that is not designed for screen printing orders.
For the greatest flexibility, you should make sure the design house offers premium services, even if you don't think you need them. It's nice to know they are available if you change your mind.
Mockups

6-hour turnaround

Vectorizing with re-design
Discount pricing for frequent orders
Assignment of a dedicated designer to create all of your designs
Online order tracking

What the Design Should Look Like
It gets tricky when you need to communicate your client's vision for the design without a ready-made image of the desired result. Designers can look at a concept of your design and create a vectorized image that uses the concept and any additional instructions but the more information you give them, the closer their design will be to the image you expect to receive.
Scenario 1
Your customer sends you an image in a jpg file, with a simple request to print it as-is on an order of hats. All you need to get is a re-creation of the jpg image that has been vectorized, so you just upload the image file with your order – easy peasy.
Scenario 2
Let's take our example of the client who wants new t-shirts printed based on the design they have on an old shirt. Take clear, high-quality photographs – with plenty of light – of the design on the shirt, from different angles.
Ask the customer, "Do you want it to look exactly like this?" If so, you have the images you need to submit with your order.
If they want it to look similar but with specific differences, it is best if show the designer the changes, rather than trying to describe them in words. Ideally, have the client draw their ideas on a piece of paper, and photograph or scan the drawing to include in your order.
Be sure to ask, "What color fabric will it be printed on – the same color as the sample shirt?" If not, make a note of the colors to be printed on, so the designer can adjust the image colors accordingly.
Scenario 3
Suppose a customer comes to you with their business card to use as a basis for their t-shirt order. They say that they want you to use their black and white logo, make parts of it green for St. Patrick's Day, and hide a leprechaun in the image.
You should get the logo from the customer in a digital file to submit with your order, but you will need to indicate which parts will be green. If the customer has no clear idea about the leprechaun but assumes that you can magically produce the logo with a clever, subtle little man in the image, you will need to get creative. Ditto if they are not confident enough to make a sketch.
Ask them questions about any size, shape, and color ideas they have for working the leprechaun into the image. You can make a few quick sketches of ways you might make the design, to get their reaction, and make notes on the sketches – or parts of sketches – the client connects with.
The Bottom Line
In any scenario, collect any available digital image files and get as much sketching and brainstorming as you can. While the customer is still in your shop, write out the descriptive information you will attach to your vectorization order to guide the designer, and ask the customer to approve it or suggest edits.
If you follow this process, you will put the customer in the driver's seat and reinforce their commitment to the ideas you have agreed on. It is the best way to keep customer satisfaction high and frustrations low.
Determine the Colors, Size, & File Format You Need
As part of your online order, you must specify the number of colors you need, up to 16. If you attach a full-color image to be re-created but your customer wants it in red and white only, be sure this is absolutely clear to your designer.
What about halftones? This option adds a small additional charge to your order, but it can make all the difference – especially on a complicated design – to keep the number of colors low when you print.
Determine what size(s) you need for the final design – in height and width. This may not be too important if you need a simple re-creation, but if the designer will be expected to create a new design, they need to know if it will be a wide, landscape design for a gym bag, a small, round design for a t-shirt chest pocket, or a tall, narrow design for the side of a uniform pant.
What digital format do you need? Good graphic design companies generally provide AI, JPEG, and PNG files. If you need something different, be sure you add it to your order.

Turnaround Time
A professional graphic design house that specializes in services for screen printers will typically guarantee order completion within 48 hours. They will also give you the option to upgrade to a shorter turnaround – as little as 6 hours – and weekend delivery.
If your customer comes in on Wednesday and needs jerseys printed by Friday night, you will need a graphic design firm that can easily meet your deadline. Experience tells them that last-minute orders happen and they always have an option for you to rush the order.

Mockups
When ordering a straightforward design for a straightforward print run, experienced screen printers probably do need mockups. If you need a complex design or the customer is concerned about how it will look, you should order a mockup.
Mockups are professional images of how the design will look on different kinds of apparel, different sizes (like newborn size vs. XXXL), and different fabric colors. If you have any concerns about the customer's level of understanding about the deliverables, order a mockup to have the client review and approve. Good graphic design firms have membership discount plans that include mockups.
Tracking Your Order
Because you did your homework and chose a high-quality company that provides graphic design for screen printing, you can track your order from the moment you click "submit" to the moment your design is available for download. You should open the tracking app immediately after you order, and be ready to modify the notification and other settings.
When your design is complete, download it and study it. Is it exactly as your customer wants it? If in doubt, have the client review and approve it before you print.
If the final design is not quite right, a professional design house will make unlimited revisions until it meets your needs. Be sure to contact the designer quickly, because your order will likely be closed and marked complete within 72 hours if they don't hear from you.
Your order will probably remain active in the order tracking system for 60 days before it is automatically deleted – so be sure to download all of the files you need.

Now you know how to create an online order for vectorization for your customer. Why don't you try it now? Order a vectorized image from SpeedySep.com, easy peasy!
If you have any questions, please don't hesitate to contact me here, email me at Dan@speedysep.com or call 954-707-7155.
Thank you for your business!
Dan
PS We will post the "before" version of this image as a teaser on Facebook and Instagram. Here is how it turned out: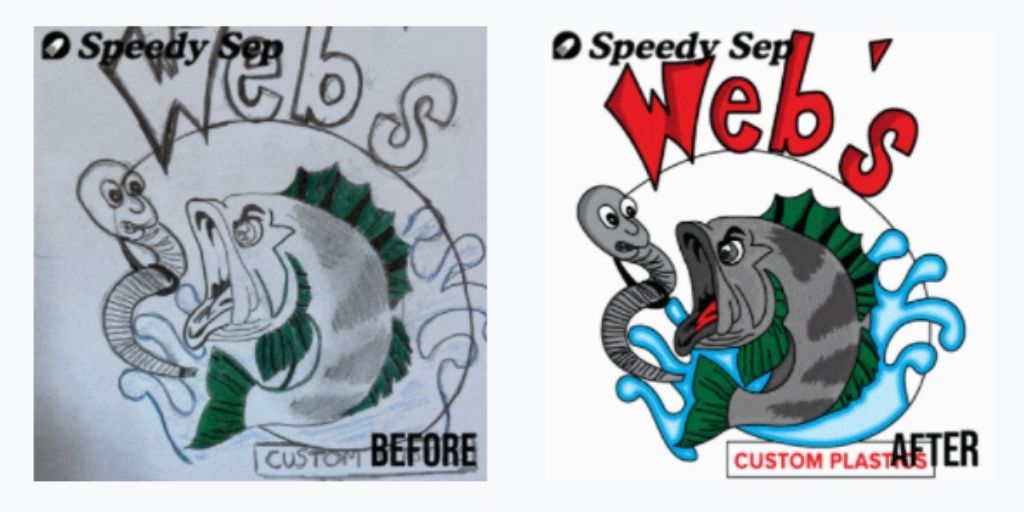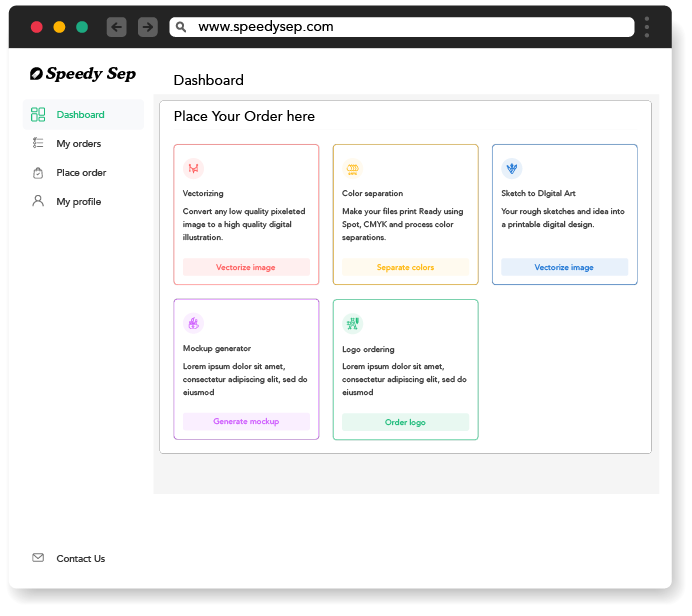 Hey, have you tried Speedy Sep ?
Speedy Sep helps screen printers and apparel brands with unique t-shirt designs; provide print-ready color separations; and convert your artwork to vector format … all in record time.
Try if free for 7 days
and automate your print shop.
Never miss another
deadline
Create unique t-shirt designs, get your color separations and convert your artwork to vector format.
"Before outsourcing my art department I had no idea how much money I could save. Now, it all goes in my pocket."