9 Ways to Smell a Scam When You Order Graphic Designs Online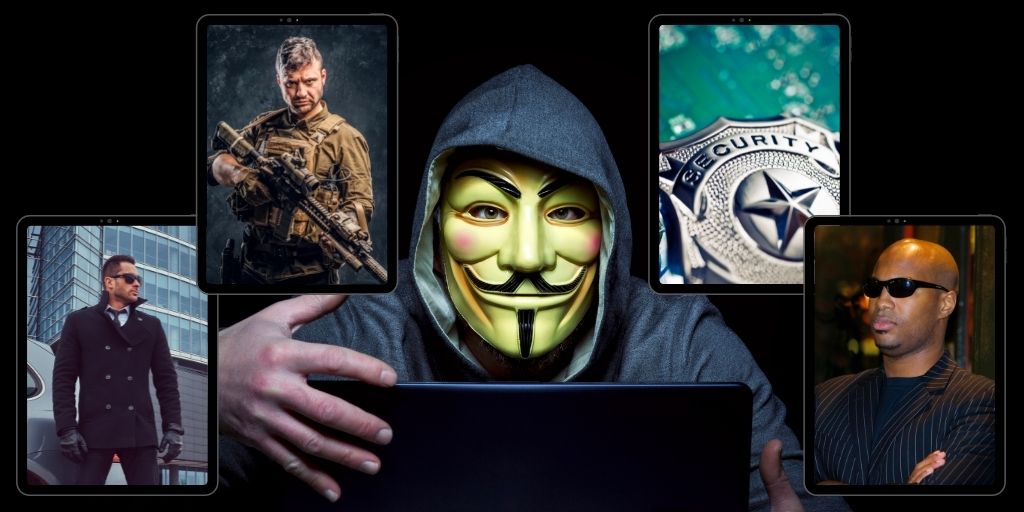 MC Hammer Would Say, "You Can't Touch That!"
Okay – that's pretty lame. But the message is perfect: If you have any reason to think a website is not legitimate, don't give it your credit card number.
How do you know if you can trust an online ordering site? We are experts in graphic design for screen printing.
For online safety, we rely on experts in cybersecurity. Here are some ways the experts suggest to determine if the online ordering site you have chosen is what it says it is.
Watch for Common Warning Signs
If you are careful to observe your surroundings when you physically leave your home, why not do the same thing when you virtually visit online websites? Here are some things you should be aware of every time you open your browser – like when you need vectorization for screen printing a customer order.
1. Let Your AntiVirus Software be the Judge
RockContent.com recommends that you activate the safe-browsing feature of your antivirus software – if it is not already active. If this trusted tool tells you it is a dangerous site, run away.
If your security software doesn't freak out, don't assume the site is safe. Move on to the other eight ways to screen for red flags.

2. Secure Sockets Layer (SSL) Certificates
If you have a website for your print shop, you probably know the importance of an SSL certificate. It protects your online customers but it does not do much to enhance your security.
By making the effort to keep an active SSL in place, you are demonstrating that you care about your customers. Is that like wearing a mask to protect others from COVID? You make the call – we don't get into politics, either.
You should expect no less from the sites where you are the customer. If they don't care enough to use SSL, blow them off.
According to Sitelock.com, you can spot an SSL certificate by checking the prefix to the site's web address for an "S".  "HTTP://" means that the site is unsecured, while "HTTPS:// indicates that visitor security is in place.
3. Check the URL
While you are looking at the web address, keep your eyes peeled for little things about the URL that look odd. For example, the Home Depot website at homedepot.com could be copied to look identical, and you might not notice that their fake site – h0medepot.com – has a zero instead of the first letter "o". There may also be spelling and grammar errors in the text on the page.
You may think that you will be safe if you type the URL yourself or launch the site from your password-keeper app. Wrong!
Skilled evil-doers can set up what is called a "redirect".  When you type homedepot.com, you may not notice that – while the site is loading – it changes to the phony URL, h0medepot.com.

4. Look for Other Signs of Phishing & Malware
Websites that are fake versions of real sites that we use every day (like the h0medepot.com example above) are called "phishing kits". The bad guys count on us to glance over the page and find it acceptable – without paying close attention to the details.
This is how they get your full name, address, phone, and credit card number (including expiration date and security code). If you are lucky, they will use it to buy a big-ticket item on your card and you can dispute it with the bank. If you are not so lucky, they may use the information to steal your identity.
When the dark creatures of the worldwide web take over a legitimate site, they usually replace some or all of the content with their own text, images, and ideology. This is called "defacement", and is a clear signal to close the site immediately. If you know personnel from the site and can reach them by phone or email without communicating through their website, let them know what you discovered – they may be unaware of the attack.
The same may be true if you see popups that are suspicious, make ridiculous claims, or if you are bombarded with popups. These popups may contain links to miracle cures, celebrity news, or they may promote products that are unrelated to the site you are visiting.
Be very, very careful about clicking on popups.
5. Don't Get Spammed
An authentic website can be infected with spam, usually in the form of comments about blog posts. Do not interact with suspicious comments!
The most popular search engines will scan websites for malware and display a warning if it finds problems. Take these warnings at face value and do not proceed to open the site.

6. Read the Privacy Policy
Be wary if you don't find a privacy policy page. Good, honest websites usually have a page dedicated to explaining how they gather and use information you enter on their site.
Websites must have a privacy policy published on their website that is easy to find. If they don't, they are not in compliance with strict privacy regulations in Canada, Australia, and the European Union.
Here is the link to the SpeedySep privacy policy page.
7. Look Up the Site's Ownership Details
Here's a fun fact: Every website on the web must be registered with information regarding the owner of the site (unless you are on the dark web, in which case, let your conscience be your guide).
This is public information. Although many businesses pay for privacy services to block the owner's full name from being published, you can tell a lot about the site.

Just go to WhoIs.com and type in the URL for the site you are interested in and see if there are any surprises in the company name or other information. It will look something like this:
8. Find Their Contact Info
If a site has no apparent way to contact the company except through their ordering system, you should find a different vendor. This is not concrete evidence that they are crooks, but if you are going to give them your money, you should have a way to pick up the phone and talk to them.

Details on their "Contact Us" page should include:
The company's legal name
The email address – not a contact form that does not identify the recipient
A valid telephone number
A physical address, or at least the city, state or province, and country where they are located

Their refund/return policy and links to their social media accounts. 
9. Look for the Trust Badge
According to GlobalSign.com, a trust seal indicates that the site has one or more active SSL certificates that protect their customers' credit card and other personal information. On SpeedySep.com, you will find them on the "checkout" page:

The Bottom Line
It is the responsibility of website owners to protect their sites from everything from malicious mischief to full-scale thievery. You bear the responsibility to browse safely by recognizing signs of danger when they appear.
It goes without saying, but let's say it anyway: Be careful with your passwords and keep your eyes open while you are online. Don't let yourself get distracted with the lunch on your desk or co-worker visits to the point that you may miss a URL redirect or a weird popup.
Happy browsing!
Speaking of browsing, have you ordered from SpeedySep lately? TRY IT NOW!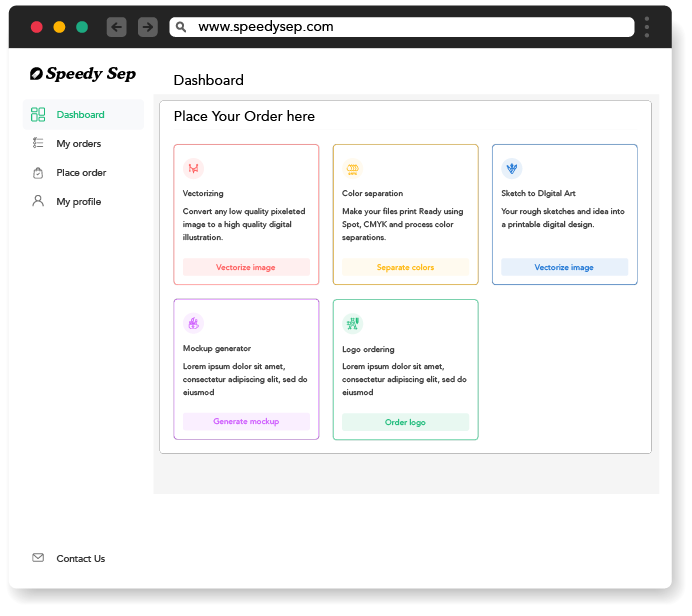 Hey, have you tried Speedy Sep ?
Speedy Sep helps screen printers and apparel brands with unique t-shirt designs; provide print-ready color separations; and convert your artwork to vector format … all in record time.
Try if free for 7 days
and automate your print shop.
Never miss another
deadline
Create unique t-shirt designs, get your color separations and convert your artwork to vector format.
"Before outsourcing my art department I had no idea how much money I could save. Now, it all goes in my pocket."