Difficulty Finding Color Separation Services? 5 Ways to Nail It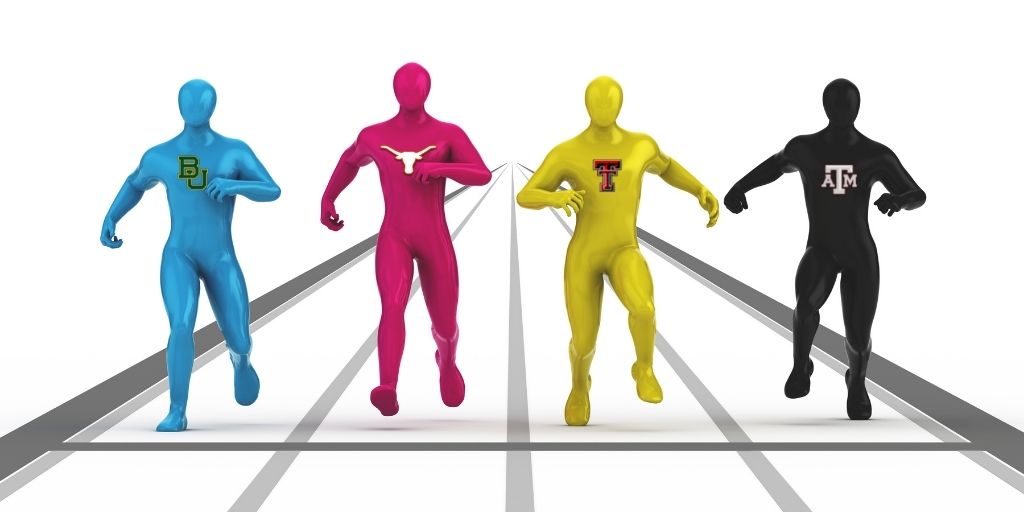 What Do We Tell Screen Printers Looking for Color Separation in Texas?
Here are 5 Ways to Find a Reputable, Online Graphic Design Company
This article is for anyone who needs to find an online color separation service from a reputable company that specializes in graphic design for screen printing – whether you live in Texas or another great American state or territory.
CMYK Separations as Grand as Texas
If you're a Texan, you know what is expected of you: Big, bold, speedy products and services. Texans take pride in… almost everything about the state!
Using a local vendor for your color separations is fine, but you may run into delays or misunderstandings depending on who is at the counter when you walk in. In many situations, you may be better off using an online graphic designer with a great track record for accuracy, a history of meeting deadlines, and the option to get digital mockups so you can see how your design will look when it's printed.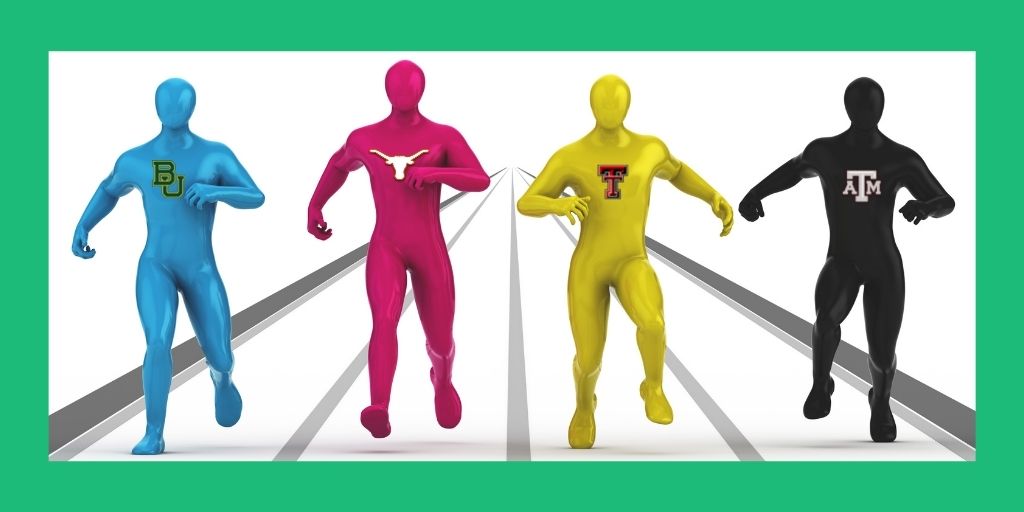 Quick Review – How Color Separation Works
For screen printing, you probably know that – no matter how many colors your design looks like it has – it can be broken into a small number of layers. Each layer is a different color, and when the layers are created on top of each other in the correct order, you will have a printed design that looks just like your original, digital image.
The goal is to minimize the number of colors you need to actually load and use when you are printing. Printshop owners can confirm that the more colors of ink you must load, the longer it takes and the
more it costs
.
There are some tricks used by professional graphic designers to use two colors together in such a way that they look like a third color. This is called color simulation, and it greatly stretches the number of colors your eye can see – compared to the number of ink colors you must load in your printer. Ideally, it should be possible to separate your design into eight colors or fewer.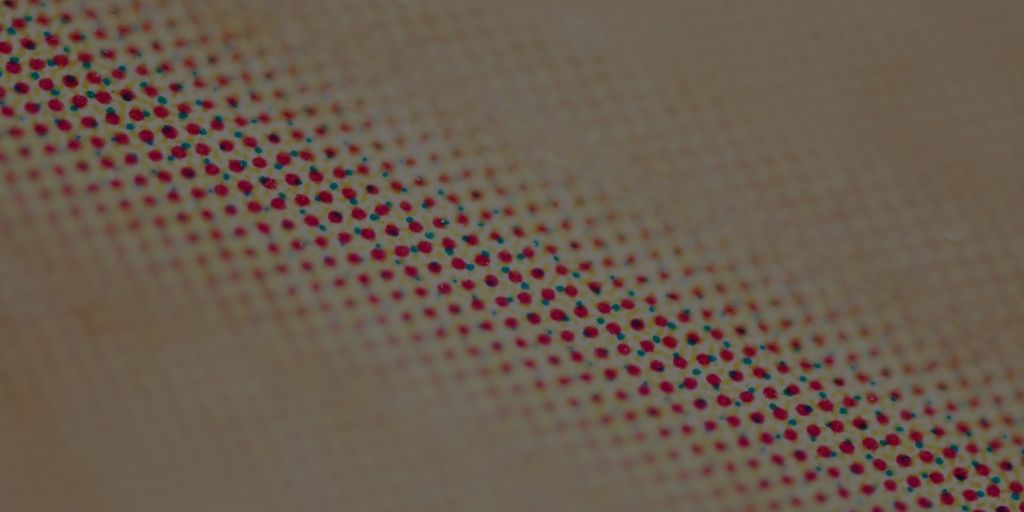 What kind of Color Separation Service do You Want?
Your best move is working with a company that only serves screen printing shops – all day, every day. They typically don't get bogged down with margins and bleeds for paper printing, because they are dedicated to supporting apparel printing.
You want to find a full-service company that can handle all the aspects of preparing a design for screen printing. Don't hire a design firm that is strong in color separations without evaluating them for sketch-to-digital and vectorizing quality, too.
How to Choose an Online Graphic Design Company for Color Separations
Make sure the design company you hire is immersed in color separation, vectorizing, logo design, and sketch-to-digital experience. Look for an uncomplicated ordering system that can give you digital mockups and a fast turnaround. 
Find out how quickly a pair of human eyes is on your design when it is submitted, how long it will be before they begin work on it (and is that measured in business days or real people's days?), and how soon you can expect to be contacted by them if there are questions or issues with your design.
Confirm that they will make unlimited revisions until you approve the finished product, and be sure you understand the process of communicating with you for clarification or changes on your design. If they have a discounted monthly ordering plan, make sure you can try it out for a few orders and get a full refund if you are not happy with their work.
Local vs. Online Graphic Design for Screen Printing
If you are in one of those bigger-than-Texas cities, it may be possible to find a local design firm to meet your needs. But Texas is a big place, and many Texans don't live in a thriving metropolis.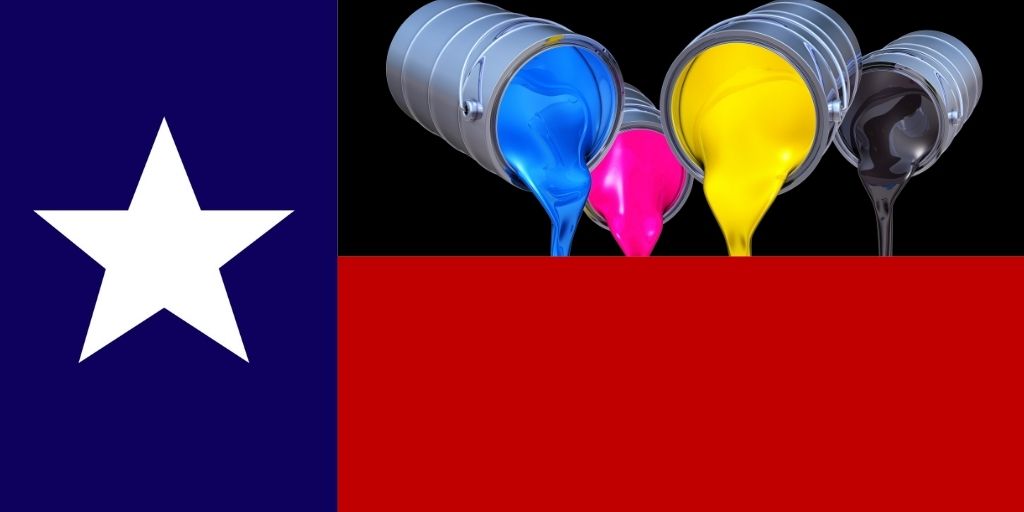 Using an online design company for Color Separation in Texas means you can bypass the driving around and scheduling hassles that can come from working with a small, local design house. When the support team and the graphic artist assigned to your design are working remotely, it means that hurricanes, tornadoes, and ice storms typically don't delay your design.
Outsourcing vs. an In-House Art Department
The definition of "in-house" has changed with the technology. A designer on an in-house design team may work remotely from home but is considered to be part of the in-house art team if they are dedicated to working with that team day after day.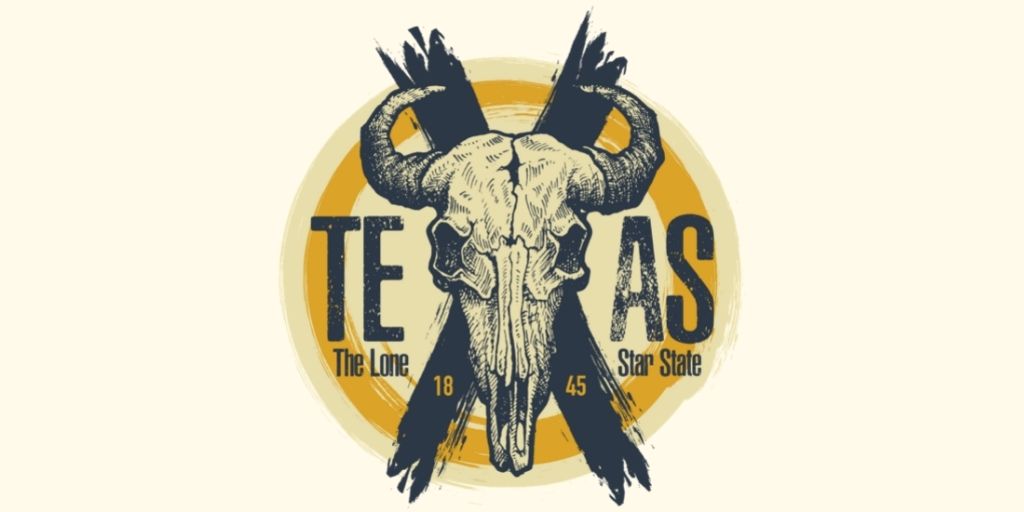 If you have ever had your own, in-house graphic designer (or design team), you know how expensive and time-consuming it can be to employ them. You are better off using a third-party graphic design company to serve as your in-house art department.
In a previous article, we have discussed saving money by outsourcing your art department. But what happens if your design company outsources the work? 
Quality Matters
Many online design services that claim to offer personalized service to screen printers don't have their own graphic designers. If you look carefully at their website, you may find one page for you to place orders, and another page for random designers to bid on your project. 
Whether they are local or remote, the project manager for your design should be able to assign the work to one of the dedicated designers they work with every day. There is no reason – other than greed or inexperience – that a design house should be in the habit of outsourcing their design work to strangers.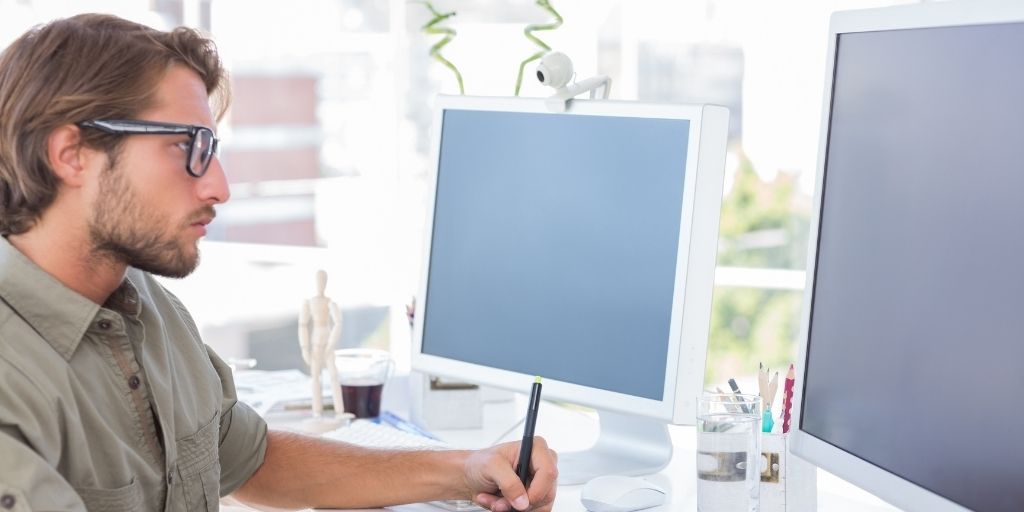 In the scenario where random artists bid on your design project, the graphic design company has already lost the battle for consistent, high-quality services and finished products. They are also open to missed deadlines by using unknown talent to complete the work.
We Have an Idea for You…
At SpeedySep, we have an in-house team of designers that create quality work. We have project managers who are committed to nurturing your project to completion, and customer service/support personnel who are carefully trained to assist you – and the project manager – to make sure the lines of communication are strong. 
Our custom-developed online ordering system ensures that your order is clearly received on our end and that the progress of your design is fully transparent to you. If you are a big, Texas-sized screen printing shop, you may want to engage us through your company's CRM so that we literally function as your in-house art department (without the cost).
What if you are not looking for Color Separation in Texas, but somewhere else? Grab some Tex-Mex and follow the advice in this article. No matter where you live, it may save you time, money. and client disappointment.
Please add your comments below and try us out with an order. Your first SpeedySep design is free!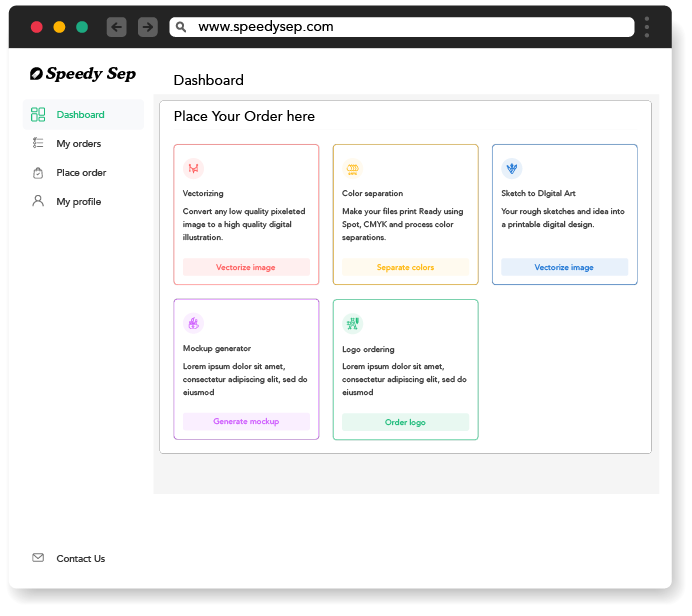 Hey, have you tried Speedy Sep ?
Speedy Sep helps screen printers and apparel brands with unique t-shirt designs; provide print-ready color separations; and convert your artwork to vector format … all in record time.
Try if free for 7 days
and automate your print shop.
Never miss another
deadline
Create unique t-shirt designs, get your color separations and convert your artwork to vector format.
"Before outsourcing my art department I had no idea how much money I could save. Now, it all goes in my pocket."