Print & Sign Trade Shows for 2020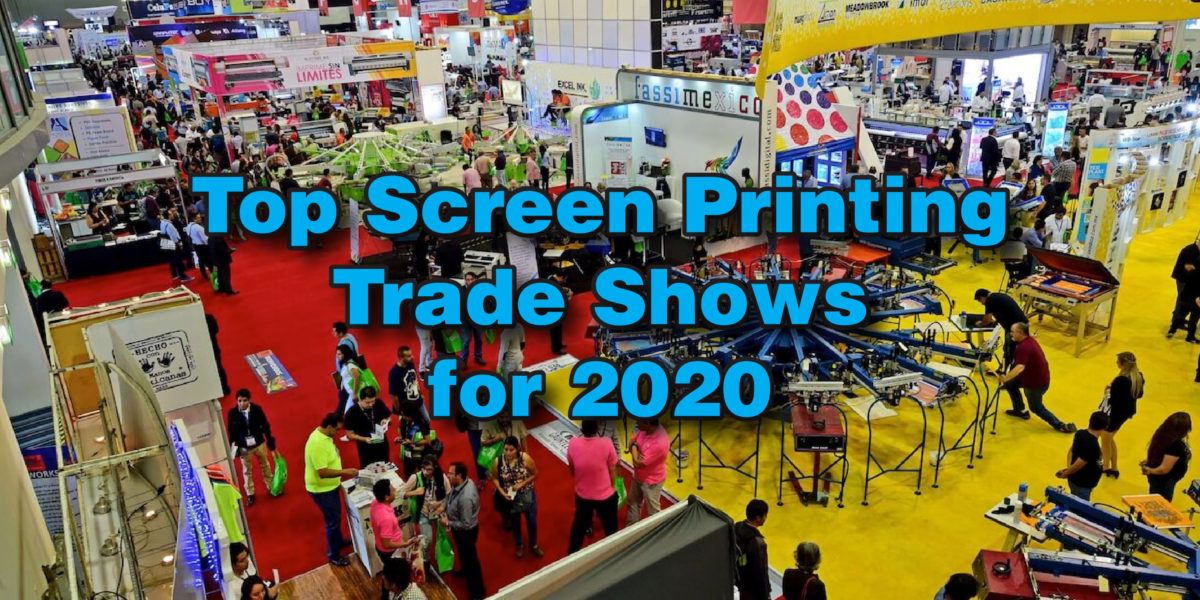 Three are so many trade shows around – how can you decide where to go?
We decided to organize a list and make it easy for you to find the best screen-printers shows in town.
Here it is:
1. Screen printing and equipment shows
a. ISS Shows – https://impressionsexpo.com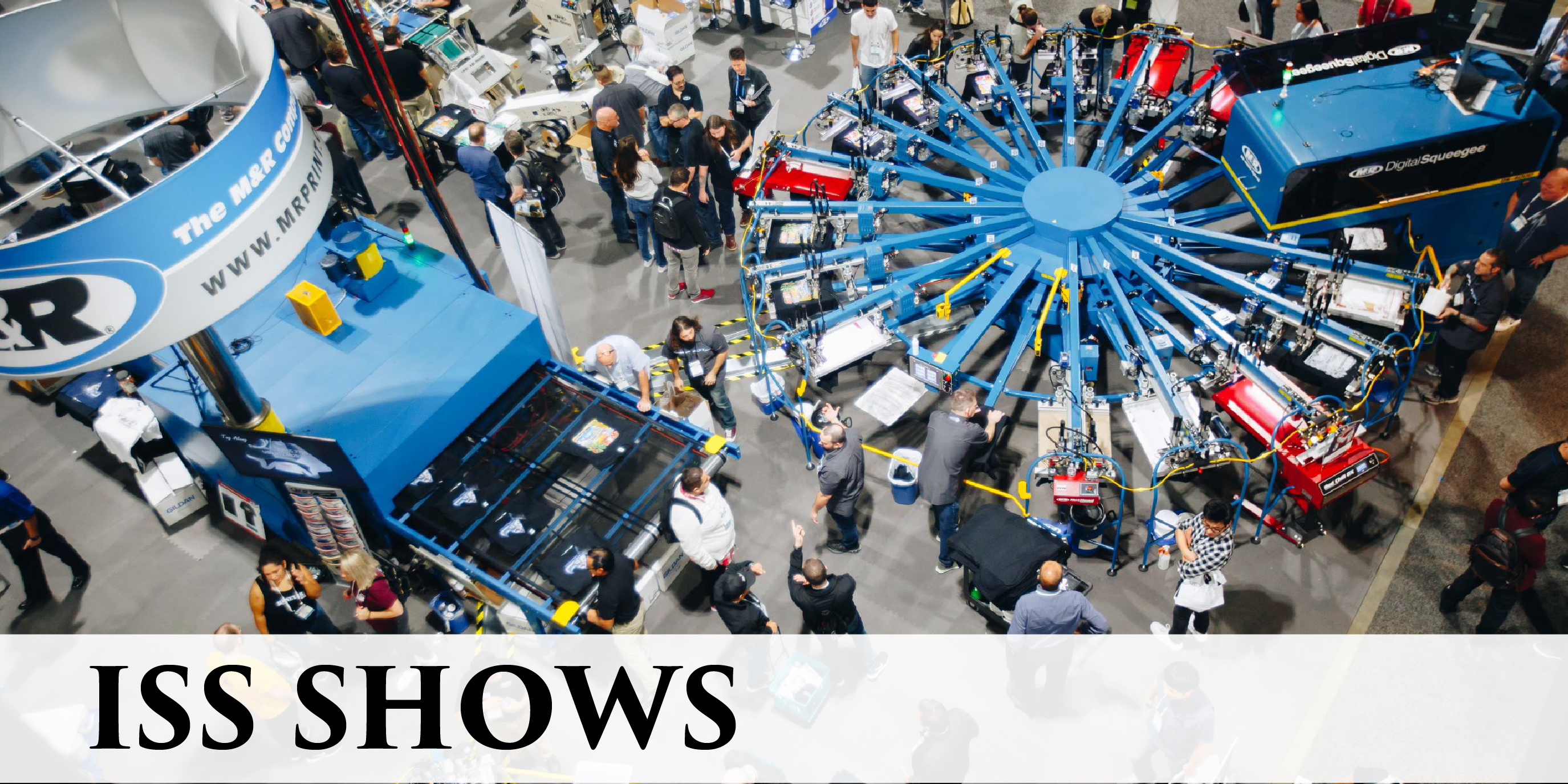 The Imprinted Sportswear Shows (ISS): Long Beach, Atlantic City, Houston, Orlando and Fort Worth are the leading events for the decorated apparel and imprinted products industry. The exposition floor showcases the newest products, apparel and equipment featuring new technology, sublimation, and techniques with hands-on demonstrations.
1. LONG BEACH
January 17 – 19, 2020
Long Beach Convention Center
2. ATLANTIC CITY
March 19 – 21, 2020
Atlantic City Convention Center
3. BATON ROUGE
June 18 – 20, 2020
Raising Cane's River Center
4. ISS ORLANDO
April 2 – 4, 2020
Orange County Convention Center
5. ISS FORT WORTH
August 28 – 30, 2020
Fort Worth Convention Center
b. SGIA Expo – Dallas – https://www.sgia.org/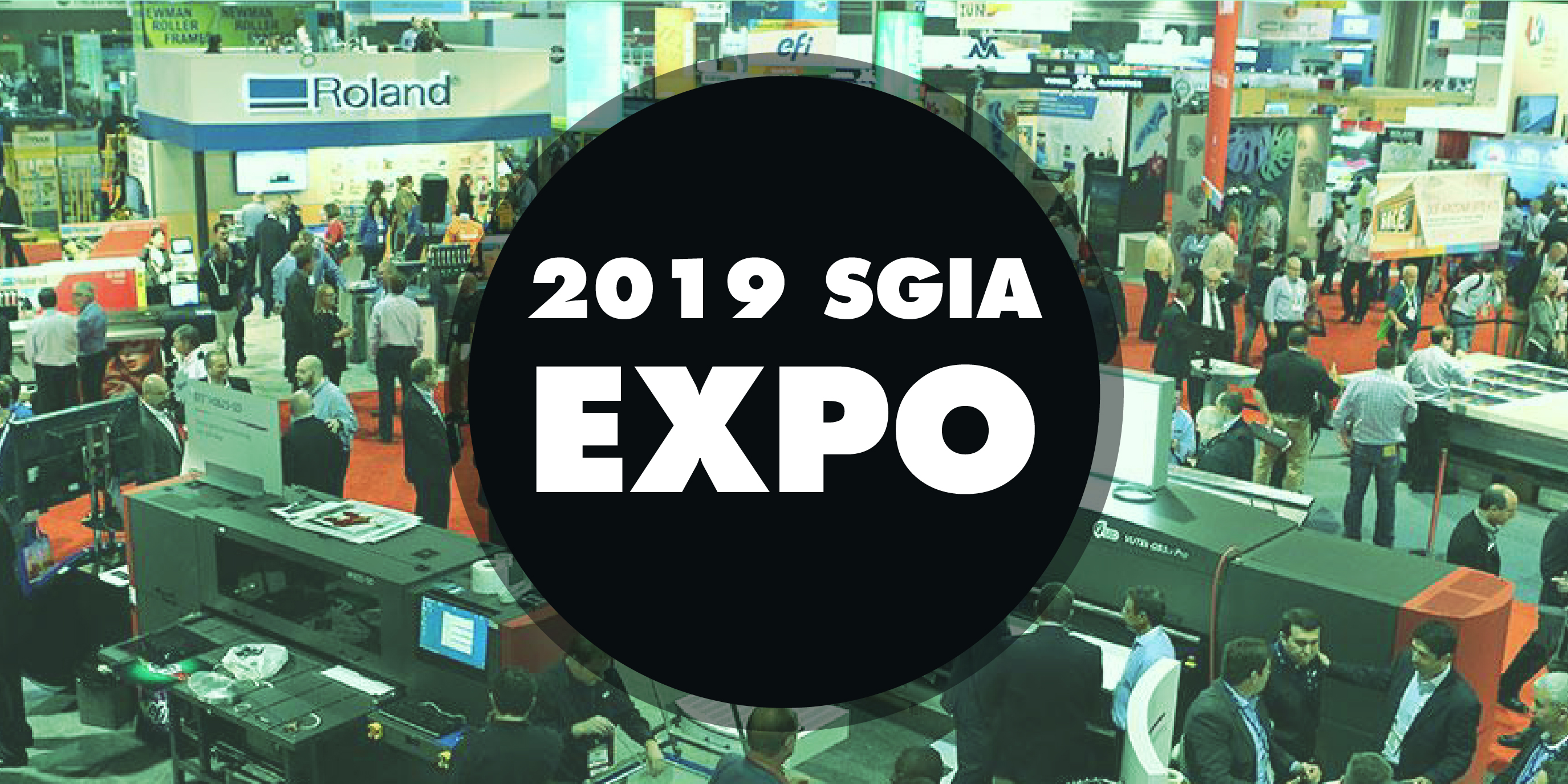 SGIA connects the leaders of the twenty-first century printing world. The SGIA is a community that strives to be the foremost resource for information and education for the Printing Industry.
Events:
1. PRINTING United: Maximize Your Experience -October 15, 2019 2:00 PM to 2:45 PM (Eastern Daylight Time) – Dallas
PRINTING United 2019 in Dallas will be a massive event, packed with people, equipment, ideas and opportunities. Before you pack your bag for North America's biggest printed-focused event, spend an hour with SGIA's Dan Marx, who will provide you with a preview of all the event has to offer, and will share strategies to help you get the best return on the investment of your valuable time. Sign up, log in, and learn.
2. PRINTING United – October 23 to 25, 2019 – Dallas
PRINTING United is the largest printing-focused expo in North America, with a focus on highlighting the best new technologies, printing convergence and instilling its attendees with latest business-building knowledge.
3. Lean Six Sigma for Non-Engineers – October 29, 2019 2:00 PM to 2:45 PM (Eastern Daylight Time) – Dallas
Ever wanted to know what Six Sigma is, and how it is applicable to the printing industry? Lean Six Sigma methodology has transformed vital service and manufacturing industries where failure is not an option. How can we apply those same tools and methodologies to printing? Rework and quality failures cost the average printing company 20% to 30% of their dollars sold. Learn how to prevent quality failures and develop your own plan for improvement in your organization.
4. Achieving Process Innovation Through the Automation of New Product Development Activities – November 5, 2019 2:00 PM to 2:45 PM (Eastern Standard Time) – Dallas
There is a desire within many organizations to decrease the product development cycle time, getting more products to market quicker. This is, however, often expected to occur against a backdrop of decreased resources, expectations of products with increased functionality, and an ever-changing and increasingly-constrained regulatory environment.
5. Alder Technology Color Management Boot Camp (Carson, CA) – November 12 to 14, 2019 | Carson, CA, USA
Learn from SGIA certified instructors about color theory and principles, goals of color management, device calibration, newest print standards, spot colors, and print verification.
6. Printing & Profits: How to Decide Which Digital Manufacturing Method is Right for You – November 12, 2019 2:00 PM to 2:45 PM (Eastern Standard Time) – Dallas
Feeling as though the size and quantity of your apparel orders are outweighing your shop's capabilities? Or are you looking to expand your textile business offerings to keep up with current design trends? Take your decoration…
7. ColorCasters Color Management Boot Camp (Phoenix-AZ) – November 19 to 21, 2019 | Phoenix, AZ, USA
Learn from SGIA certified instructors about color theory and principles, goals of color management, device calibration, newest print standards, spot colors, and print verification.
8. Selling to Vertical Markets – November 19, 2019 2:00 PM to 2:45 PM (Eastern Standard Time) – Dallas
Sales growth is tedious and slow. The selling cycle in graphic arts is typically 3-6 months, so the work you do this fall won't result in sales success until the winter of 2020 is over.
9. Art & Separations for Screen Printed Apparel (Fairfax, VA) – December 2 to 6, 2019 | Fairfax, VA
Whether you're tired of struggling with art separations in your shop, having problems creating screen print friendly art, new to screen printing t-shirts, or a seasoned professional, SGIA workshops can help build your business with new skills and knowledge.
10. Hourly Cost Rate Best Practices -December 3, 2019 2:00 PM to 2:45 PM (Eastern Standard Time) – Dallas
Hourly Cost Rates are a critical element of estimating and understanding production costs, yet many companies don't apply much rigor in the calculation and update of rates. In this session, we'll look at this topic in detail and talk about best practices in the identification of cost and the allocation of indirect costs.
11. Color Management Group Color Management Boot Camp (Sacramento, CA) – December 10 to 12, 2019 | Sacramento, CA, USA
Learn from SGIA certified instructors about color theory and principles, goals of color management, device calibration, newest print standards, spot colors, and print verification.
12. Spot Colors and Expanded Gamut Printing – December 10, 2019 2:00 PM to 2:45 PM (Eastern Standard Time) – Dallas
Expanded gamut printing with CMYK+OGV inks represents a revolution in spot color printing for packaging, specialty graphics and signage printers. The Ryerson University Expanded Gamut study is an evaluation of the capabilities and advantages of expanded gamut printing, that highlight products
13. Come to the Light…Enter HR Nirvana – December 17, 2019 2:00 PM to 2:45 PM (Eastern Standard Time) – Dallas
This session presents a regimented system that encompasses recruitment, four unique purposeful interviews, personality testing, background checks, and if the candidate is hired, a formal training program. The presenter currently employs around 33 people and his managers follow his system for every hire.
14. THREADX 2020 – February 23 to 25, 2020 – Dallas
THREADX is built by leading apparel decorators. It's for you and about you, with your ideas, your attitude and collaboration with your peers at its heart. Come to THREADX to immerse yourself in your industry and your culture.
c. Graphics of America – Miami – https://www.goaexpo.com/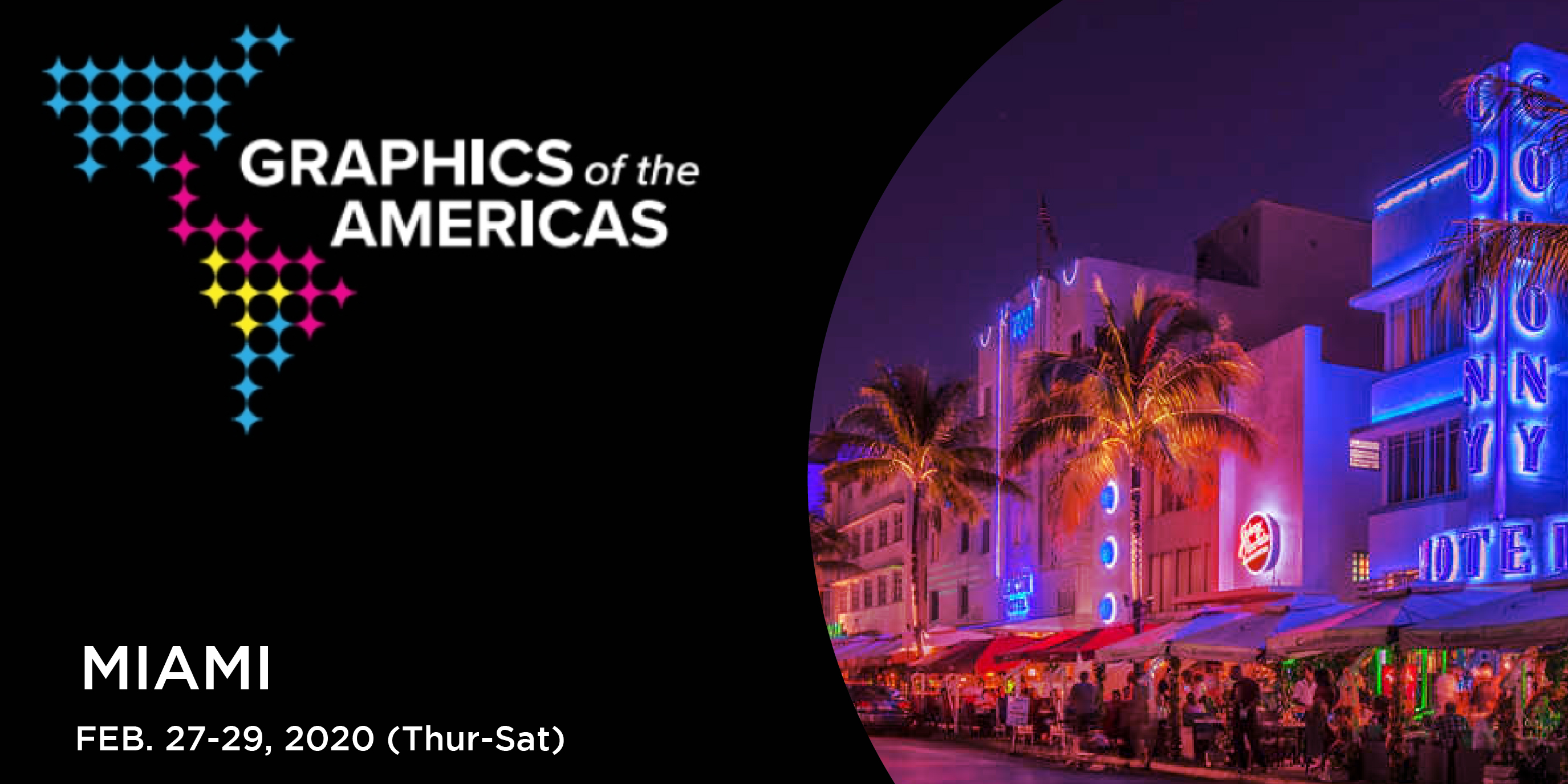 Graphics of the Americas (goa) is one of the printing industry's largest annual combined expositions and conferences. Goa is a unique event attracting printers, designers and graphics communications professionals from North America, Central America, South America, the Caribbean and around the world.
SHOW DATES – FEB. 27-29, 2020 (Thur-Sat)
LOCATION – Miami Beach, Convention Center, 1901 Convention Center Dr
d. The NBM show – https://thenbmshow.com/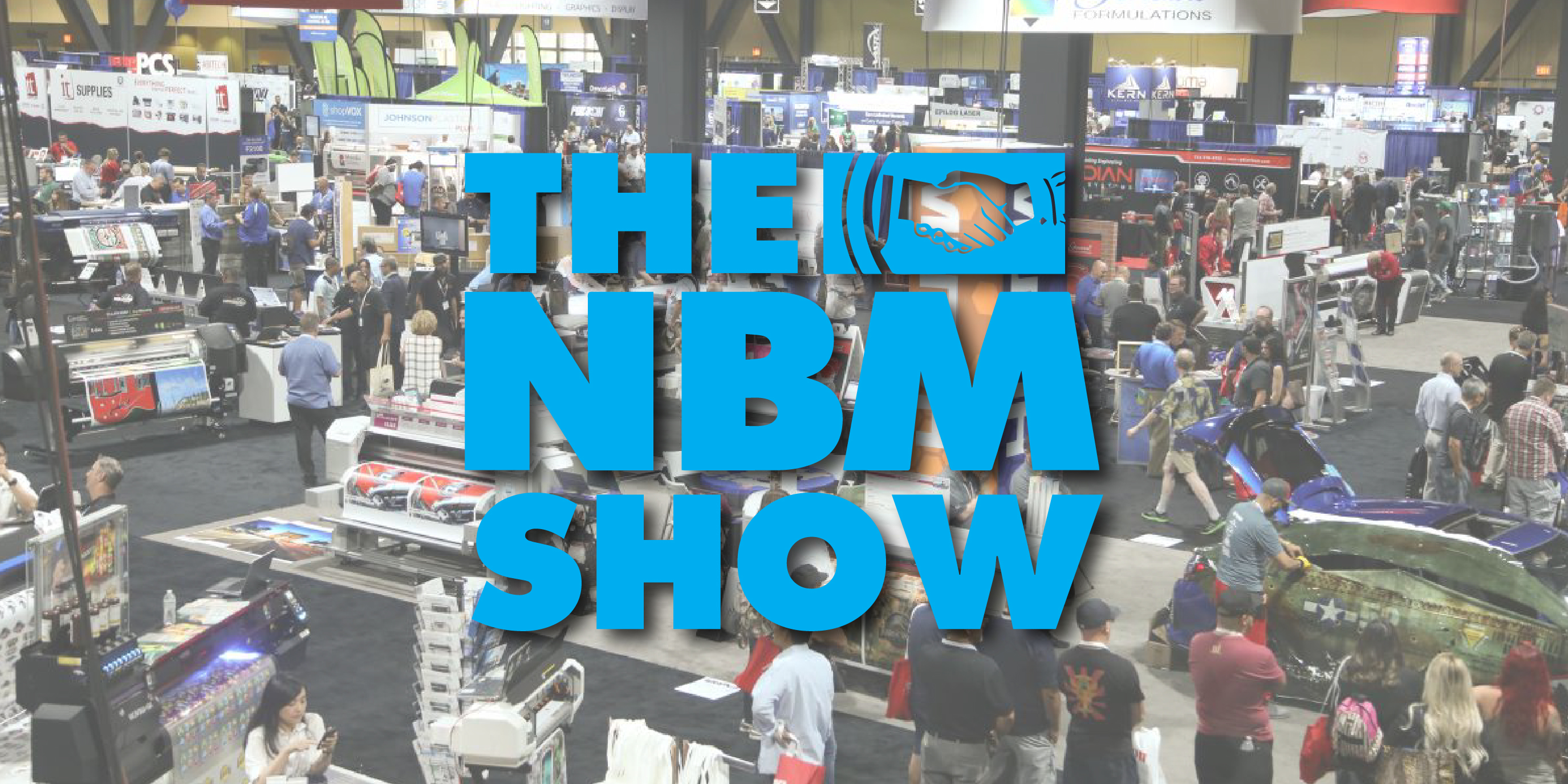 For producers in the business: THE NBM SHOW combines three synergistic markets of graphics professionals, entrepreneurs, suppliers and distributors and is a business-to-business trade shows for the following disciplines: sign making, digital printing, screen printing, embroidery, apparel decorating, sublimation, awards, engraving, specialty graphics, custom gifts and everything personalized. Media sponsors for the event are industry trade publications Sign & Digital Graphics, Printwear, and Awards & Engraving.
Events:
1. Denver, CO – October 11-12, 2019
2. Charlotte – November 8-9, 2019
3. Santa Clara – February 7-8, 2020
4. Irving – March 12-14, 2020
5. Providence – May 15-16, 2020
6. Indianapolis – June 11-13, 2020
e. ISA – Orlando – https://www.signexpo.org/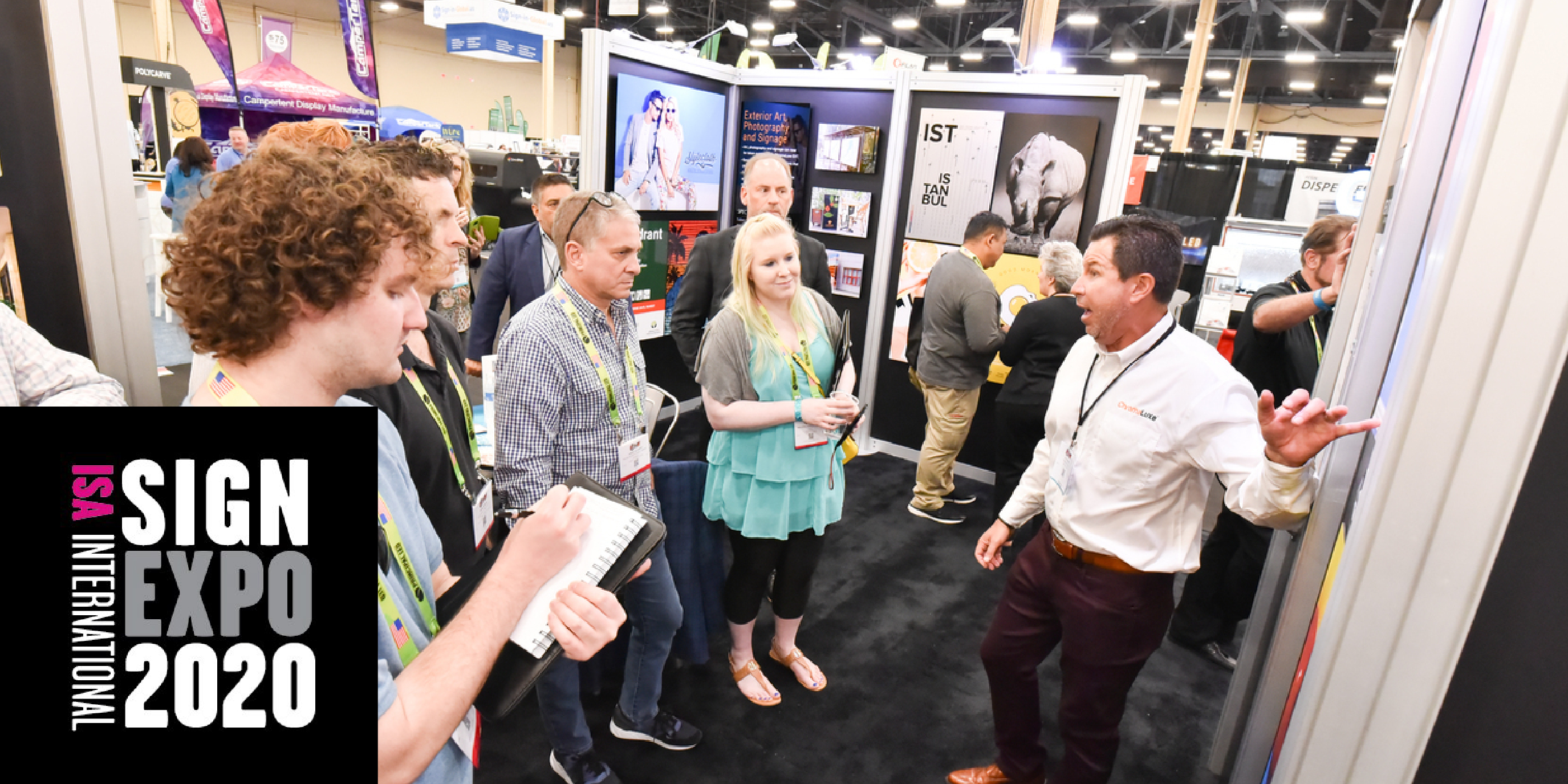 The ISA International Sign Expo® is purposely curated to promote growth, networking and education in the sign, graphics, print and visual communications industry. Join and collaborate with more than 20,000 attendees and nearly 600 vendors on the show floor, in educational sessions and at networking events.
1. ISA International Sign Expo® 2020
Thursday – Saturday, April 2 – 4 – Orlando, Florida
2. Pre-Conference
Wednesday, April 1
Orange County Convention Center Orlando, Florida
2. Resort market shows
a. Surf Show – https://www.surfexpo.com
Surf Expo is produced in January and September in Orlando, Florida and draws buyers from specialty stores across the U.S., the Caribbean, Central, and South America and around the world. The show features more than 2,500 booths of apparel and hardgoods and a full line-up of special events, including fashion shows, annual awards ceremonies, and demos. Average buyer and exhibitor turnout exceed 28,600 attendees including retailers, exhibitors, and media per show. Surf Expo is a TRADE ONLY EVENT and is not open to the public.
Event:
1. JANUARY 8-10, 2020
Wednesday – Friday
ORANGE COUNTY CONVENTION CENTER
N/S CONCOURSE • ORLANDO, FL
2. September 10-12, 2020 – West Concourse
b. IGES Tennessee – https://www.iges.us/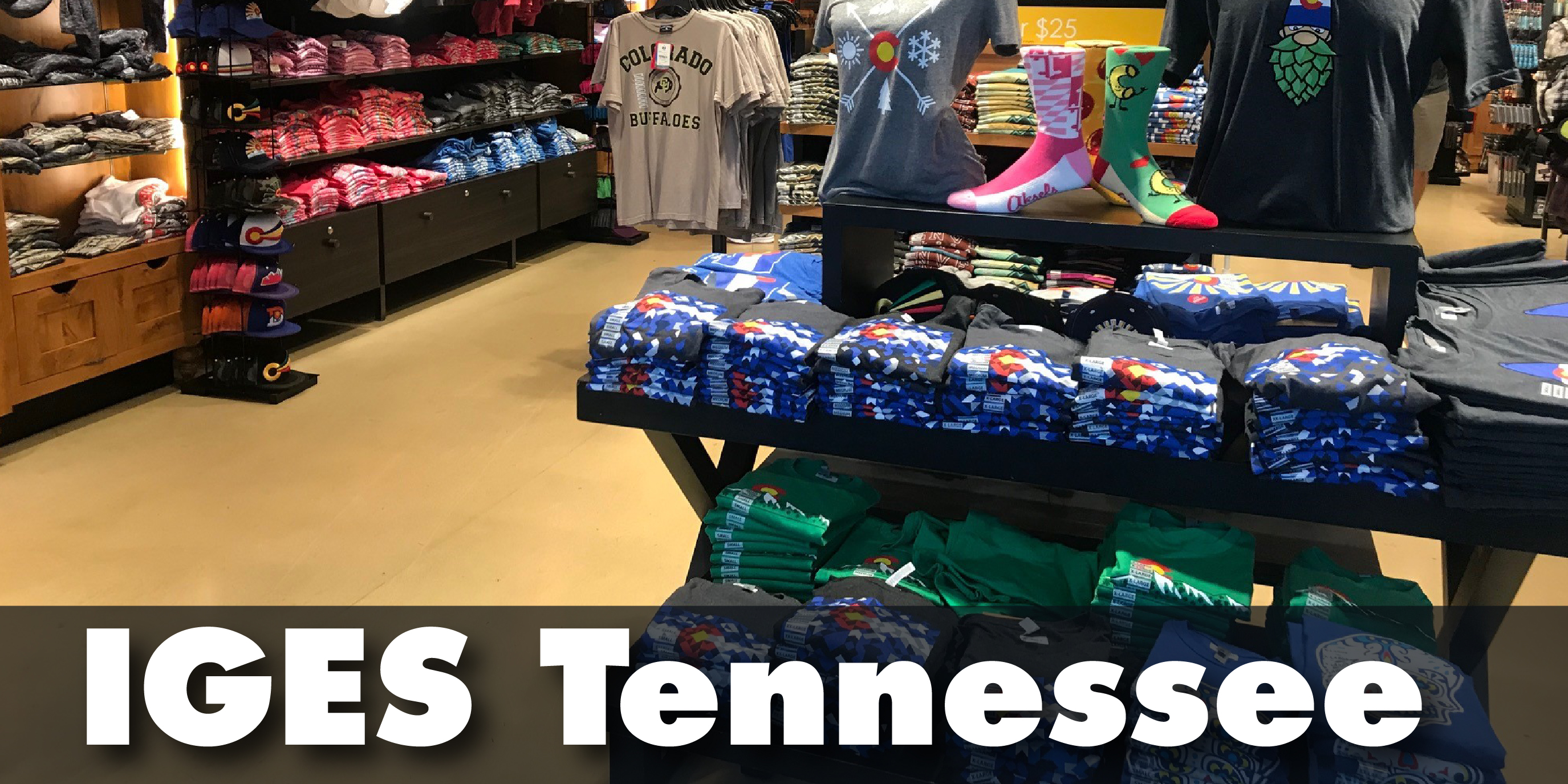 Discover the largest annual gathering of wholesale & souvenir gift vendors in the Smoky Mountains. Find 1200+ booths with name-drop items for wholesale souvenirs, gifts, and resort items.
Events:
1. Sevierville, TN – November 5-8, 2019
2. Pigeon Forge, TN – November 6-9, 2019
c. Grand Strand Myrtle Beach – https://www.grandstrandgiftshow.com/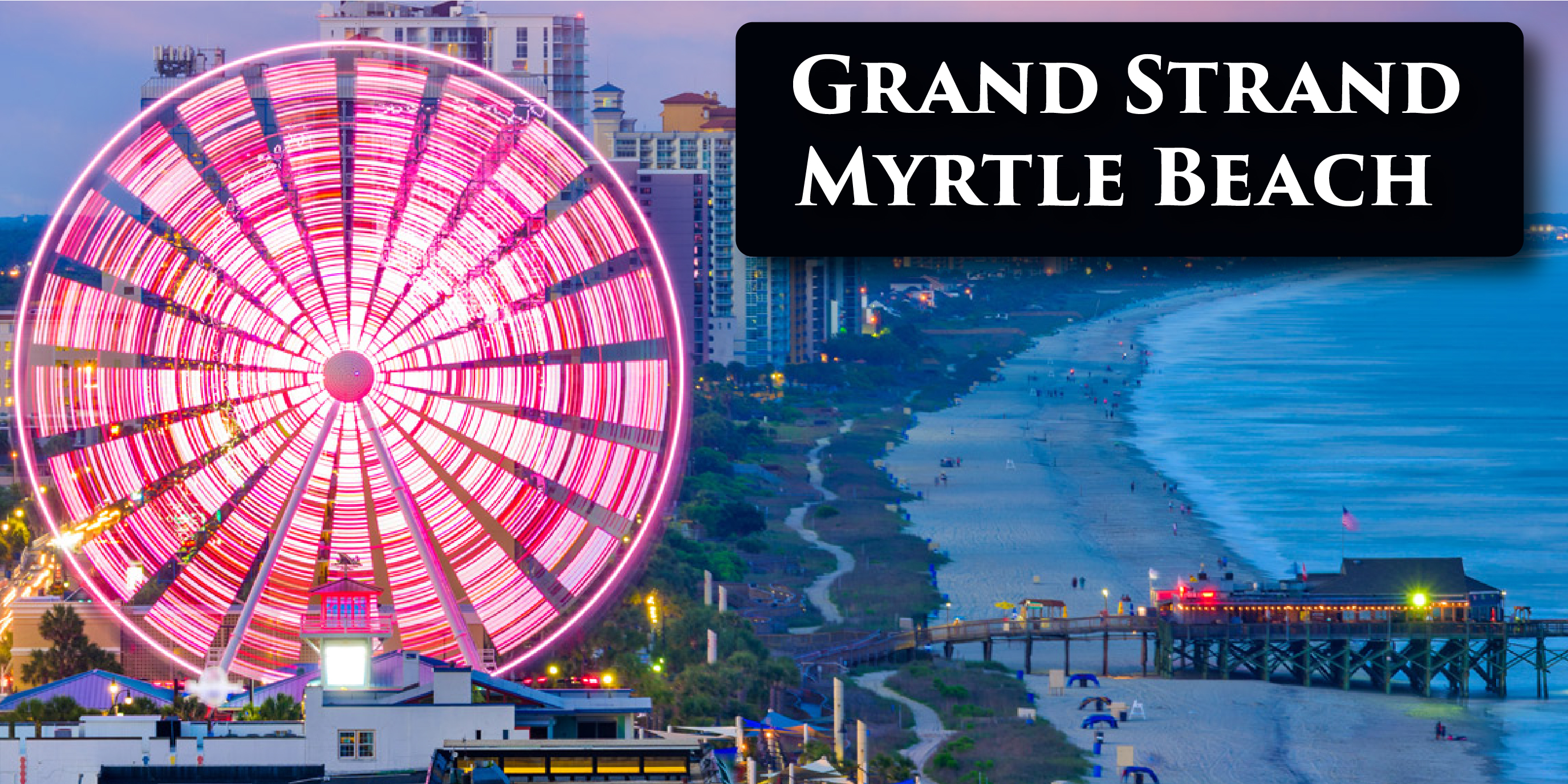 If your business is located in a beach town, this is the show for you. As the largest coastal souvenir trade shows in the nation, the Grand Strand Gift & Resort Merchandise Show attracts the top-selling brands in the coastal souvenir and resort business from proven gift and resort manufacturers as well as breaking new product introductions that are tailored to your customer's interests.
Event:
Location – Myrtle Beach Convention Center, Myrtle Beach, SC
Date & hours – SUN, December 8 To WED, December 11 | 9am – 5pm
3. European shows (if you want to learn and see what they do in Europe)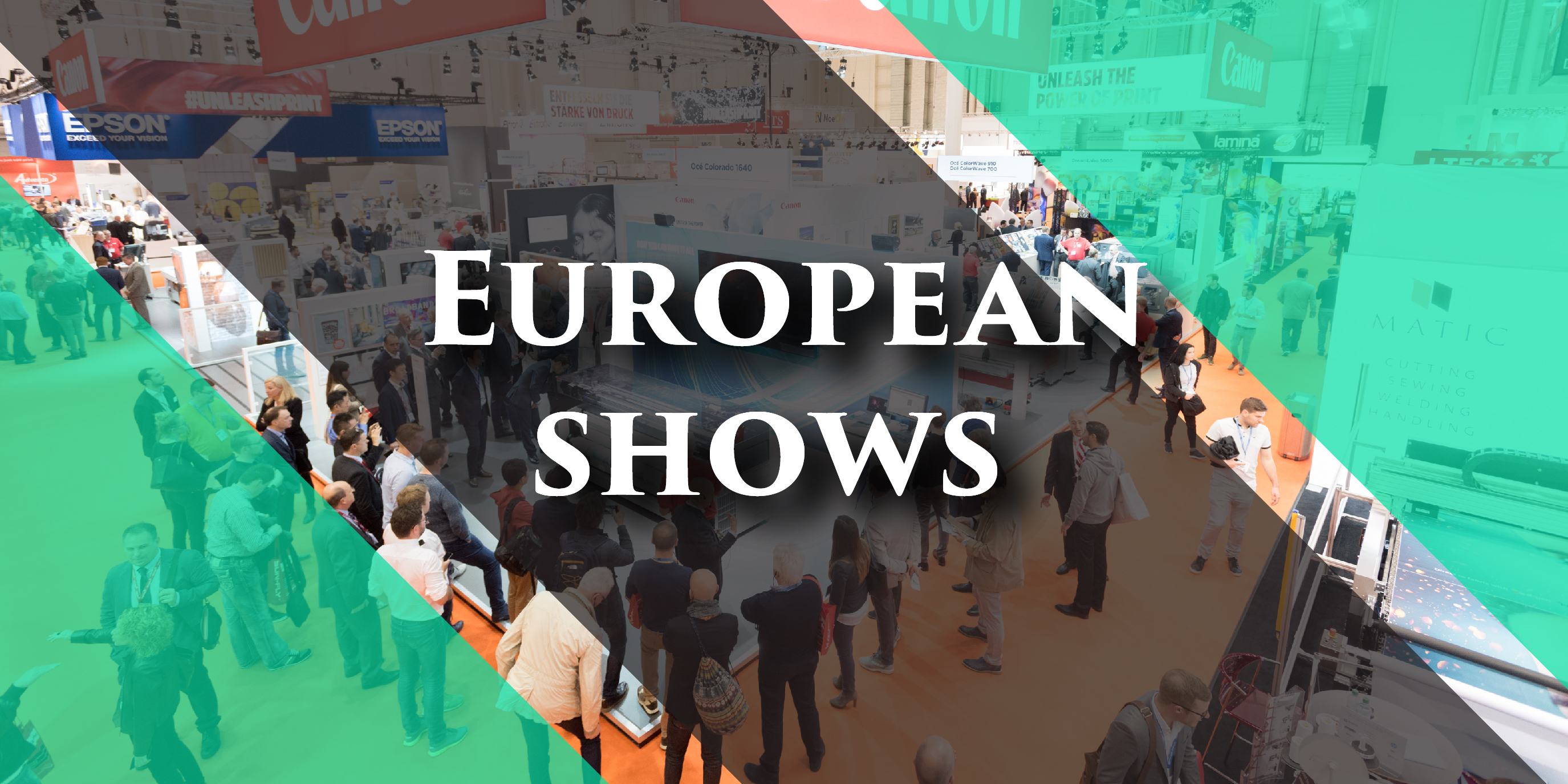 a. Label expo Brussels, Belgium – https://www.labelexpo-europe.com/
The path to commercial success requires a combination of a great strategy and the right equipment.
At Labelexpo Europe 2019, view hundreds of live demonstrations of the latest innovations, examine the most advanced collection of label and package printing technologies and acquire what your business needs to succeed.
Explore the world's largest label and package printing trade shows and advance ten steps ahead of the competition.
Event: 24 – 27 SEPTEMBER 2019,BRUSSELS EXPO
b. FESPA Global Print Expo – Madrid https://www.fespaglobalprintexpo.com/
Returning to Madrid for 2020, FESPA Global Print Expo is Europe's largest speciality and wide format print exhibition. Taking place at the IFEMA Exhibition Centre, it will be the meeting place for the industry to connect with over 700 exhibitors, showcasing their product innovations and demonstrating their solutions for screen and digital wide format print, textile printing and signage.
Event: Madrid 24 – 27 March 2020
c. Drupa Dusseldrof Germany – https://www.drupa.com/
There's no other industry event that has such great international appeal as the leading trade fair for printing technologies. More than half of its visitors come to drupa with specific investment projects. Print and packaging production are essential parts of the show.
Event – 16-26 June 2020 Dusseldorf Germany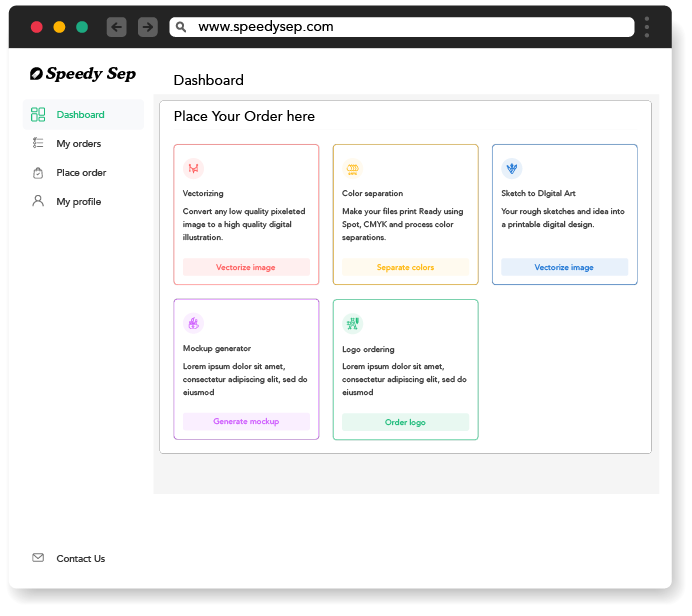 Hey, have you tried Speedy Sep ?
Speedy Sep helps screen printers and apparel brands with unique t-shirt designs; provide print-ready color separations; and convert your artwork to vector format … all in record time.
Try if free for 7 days
and automate your print shop.
Never miss another
deadline
Create unique t-shirt designs, get your color separations and convert your artwork to vector format.
"Before outsourcing my art department I had no idea how much money I could save. Now, it all goes in my pocket."