Best 2021 Trade Shows for Screen Printers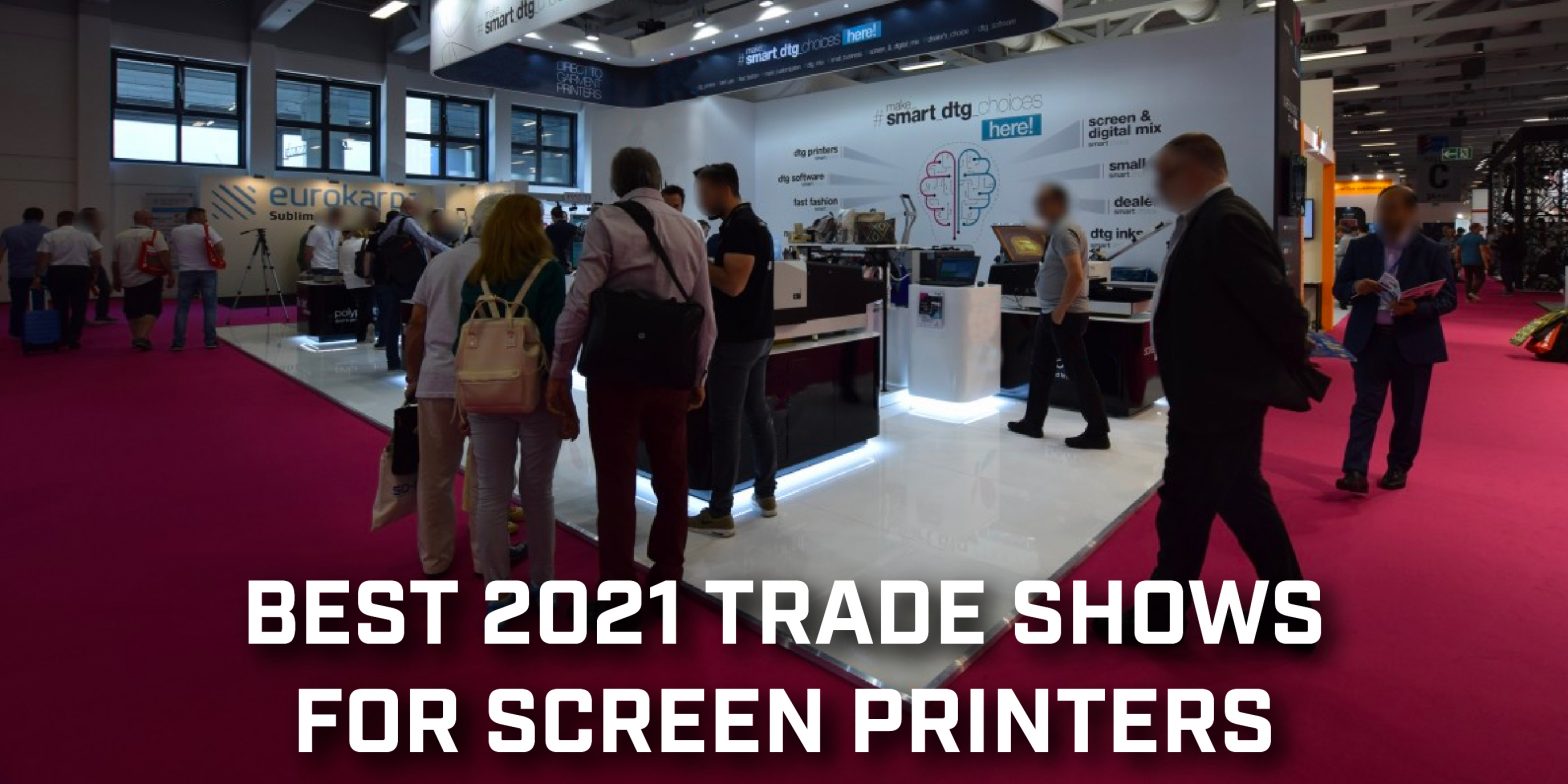 Trade Shows for Screen Printers in 2021
For many industries like screen printing, trade shows are vital, not just for showcasing their work but also for increasing brand awareness. It's at trade shows where screen printers can meet with their peers in the industry, creating a network that may prove to be valuable for their business.
However, there are numerous trade shows screen printers can go to, so how will they choose which ones to attend?
With that said, here, you can check out the best trade shows for screen printers in 2021. This list will cover both US-based shows as well as international ones. Check them all out below.
USA Print & Sign Trade Shows
ISS Shows
ISS Shows, or the Imprinted Sportswear Shows, are some of the most popular shows and conferences in the industry. During each exposition, exhibitors from all around the country showcase their work and connect with their fellow exhibitors and attendees.
While they typically have shows in several locations, this year, they'll be focusing more on their Long Beach, Atlantic City, and Fort Worth areas.
ISS Expo Long Beach – to be held from April 24 to 26, 2021, at the Long Beach Convention Center
ISS Expo Atlantic City – to be held from June 24 to 26, 2021, at the Atlantic City Convention Center
ISS Expo Fort Worth – to be held from September 10 to 12, 2021, at the Fort Worth Convention Center
Aside from that, they also have a virtual event this January 2021 for those who cannot physically attend their shows.
The ISA Show
The ISA International Sign Expo is a trade show designed to bring together professionals from the graphics, sign, print, and visual communications industry. It's an excellent option for creative professionals who want to promote their industry's growth further while building solid connections with their peers.
This year, the show will be held in April, from the 7th to the 9th. Moreover, the venue for this year is in Las Vegas, Nevada.
The Graphics Pro Expo
Formerly known as the NBM Show, this exposition showcases all the best and newest in the graphics and design industries. From the latest trends to the newest equipment and technologies, this is an event no creative professional should miss.
Due to the coronavirus pandemic, this event's organizers opted to create online and on-ground events to help professionals in the graphics industry learn more about their trade.
This year's events will comprise of the following:
Online
Software: Tools for Production and Design – to be held on March 24, 2021
Wayfinding: Solutions Indoors and Out – to be held on April 28, 2021
On-Ground
Irving, Texas – to be held from May 13 to 15, 2021, at the Irving Convention Center
Indianapolis, Indiana – to be held from June 15 to 17, 2021, at the Indiana Convention Center
Meadowlands, New Jersey – to be held from July 15 to 16, 2021, at the Meadowlands Exposition Center
Long Beach, California – to be held from August 12 to 14, 2021, at the Long Beach Convention and Entertainment Center
Pittsburgh, Pennsylvania – to be held from September 24 to 25, 2021, at the David L. Lawrence Convention Center
Charlotte, North Carolina – to be held from October 29 to 30, 2021, at the Charlotte Convention Center
SGIA Shows
These shows cater mostly to the printing world's leading professionals, offering an extensive range of resources and information about everything print-related. This year, SGIA Shows are available both as online and on-ground events, with some catering to specific groups only.
Some of the online events are their Color Management Boot Camps, PRINTING United Digital Experience, and their Ask the Experts webinars. They have one on-ground event, SPIRE, an invitation-only event for industry leaders such as CEOs and executives. SPIRE will take place in February, from the 22nd to the 23rd.
International Print & Sign Trade Shows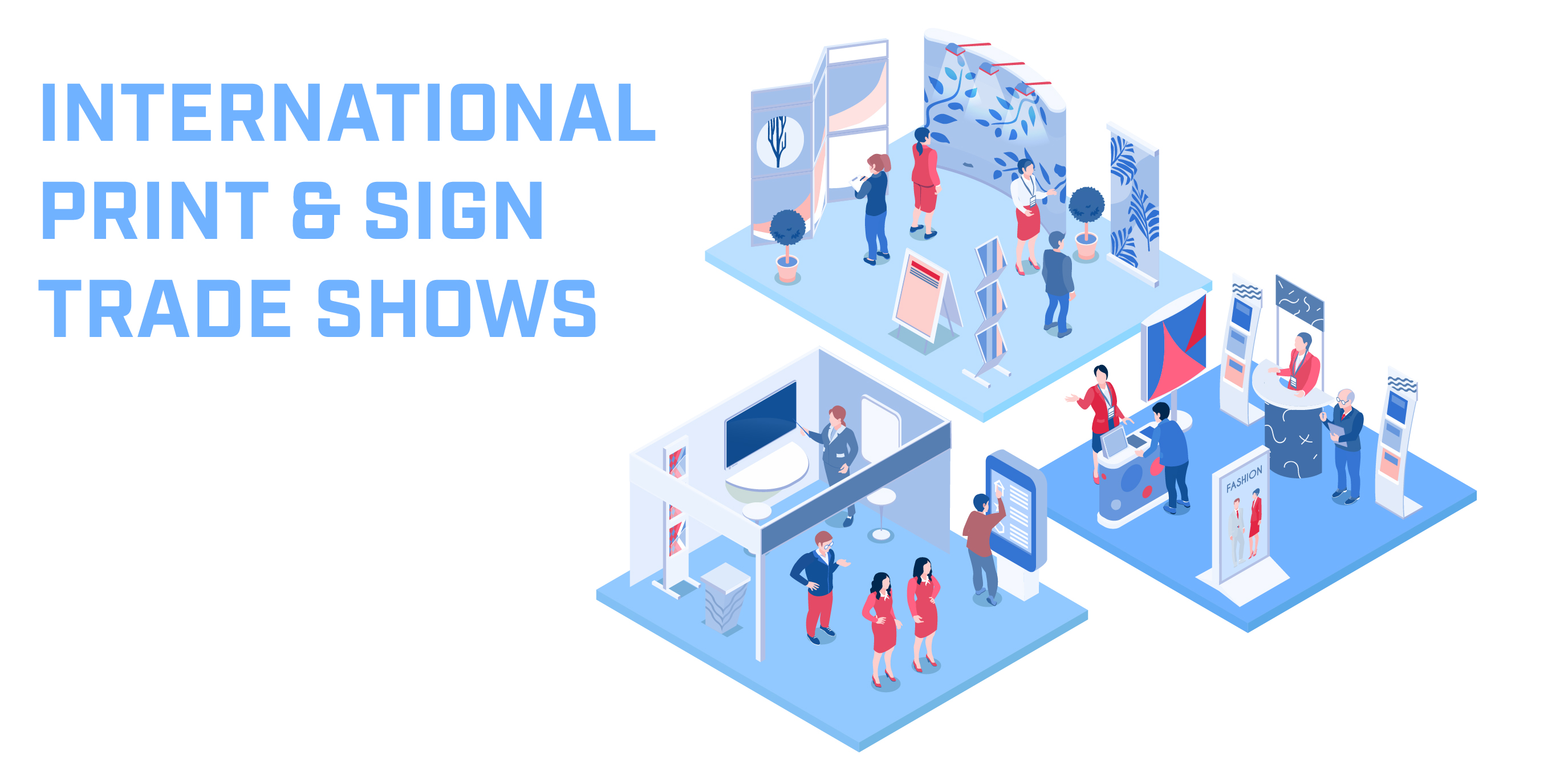 London Art Fair
Outside the US, the London Art Fair is one of the most anticipated events in the design world, showcasing upcoming artists' talents. It highlights different forms of art – from paintings to prints and installations.
This year, the organizers opted to make the event exclusively online due to the pandemic. The Fair will be held from January 20 to January 31, 2021.
Global Print Expo 2021
To be held from October 12 to 15, 2021, in the Netherlands, the Global Print Expo 2021 is an exhibition that attracts hundreds of exhibitors in the industry. Showcasing each of their latest works and innovations, this is a trade show that no screen printer should miss.
FESPA 2021
This year, FESPA will hold exhibitions in different cities in other countries. Each show will be an opportunity for professionals in the print industry to showcase their work and learn from others in the industry. This year's FESPA shows will be held in the following countries on the following dates:
FESPA Brasil 2021 – to be held in Sao Paulo, Brazil, from the 24th to 27th of March, 2021
FESPA Mexico 2021 – to be held in Mexico City, Mexico, from September 23 to 25, 2021
3D Printing Expo
Considered the most prominent 3D Printing trade show in Ireland, this exhibition will showcase various products and resources about the new technology of 3D printing. This can be a chance for screen printers to learn about this revolutionary printing method. This year, it will be held in the Citywest Exhibition Centre from January 27 to 28, 2021.
Taking place in Sydney, Australia, on February 19, 2021, this conference is a chance to learn more about the industry from the experts and other professionals. It's an excellent opportunity to find inspiration and discover more about the printing industry's innovations.
Plastics, Printing, and Packaging Show
This expo aims to bring together more than 1000 executives and experts in the industry, providing other professionals with opportunities to learn from the best. This year, it will be held from January 27 to 28 at the Citywest Exhibition Centre in Ireland.
Final Thoughts
While the pandemic has disrupted some of the shows, with some opting to go virtual, attending these trade shows can prove valuable for your printing business. Whether you're attending as an exhibitor or as a guest, trade shows provide an excellent opportunity to meet and mingle with fellow professionals.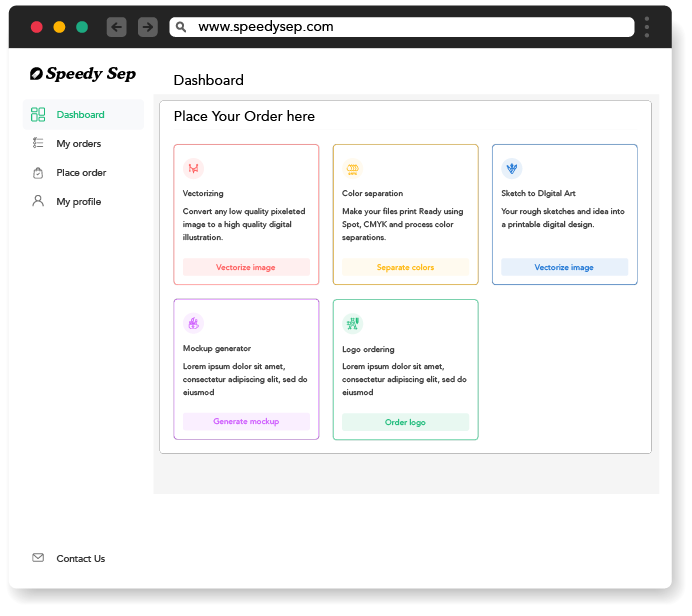 Hey, have you tried Speedy Sep ?
Speedy Sep helps screen printers and apparel brands with unique t-shirt designs; provide print-ready color separations; and convert your artwork to vector format … all in record time.
Try if free for 7 days
and automate your print shop.
Never miss another
deadline
Create unique t-shirt designs, get your color separations and convert your artwork to vector format.
"Before outsourcing my art department I had no idea how much money I could save. Now, it all goes in my pocket."