4th of July: 18 Nerdy Facts for Screen Printers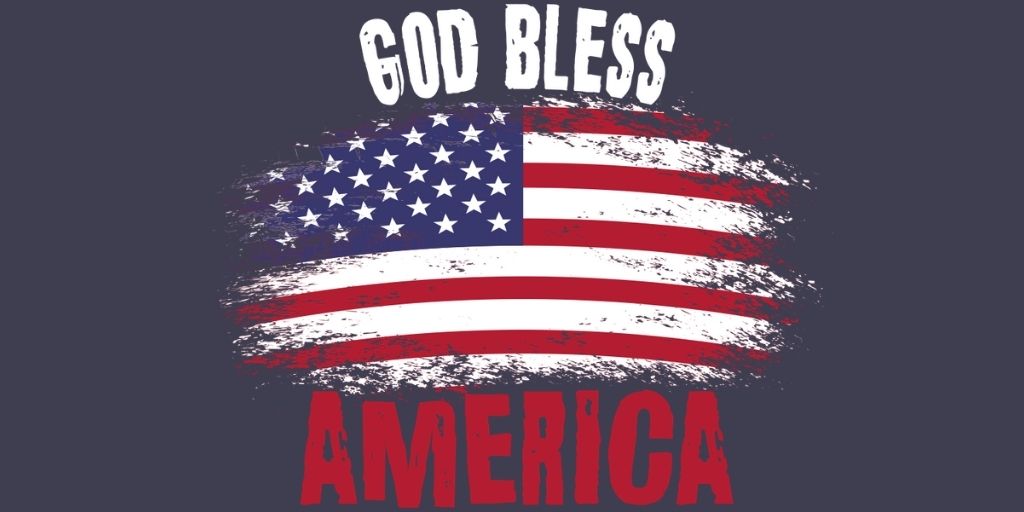 What Independence Day Means to T-Shirt Printers
This week, we will take a silly look at 4th of July traditions, and end with some serious ways you can declare independence for your print shop.
On July 4, 1776, the United States Congress declared independence from Great Britain. Being clever dudes, they called it the Declaration of Independence.
It wasn't long before celebrating Americans were drinking, eating, and sunburning their way through the 4th of July holiday every year!
Fourth of July Food
FACT #1
The first British immigrants landed in New England (another clever name), so it is no surprise that seafood figured prominently in the festivities when they began calling themselves "Americans".
The river systems throughout the area offered more salmon in the summertime than the new locals could ever catch, so salmon quickly became the staple item at the heart of Independence Day over-eating.
If you carefully keep to the tradition, the salmon must be served with green peas and turtle soup.
Does this sound appealing? We report, you decide.
Relevance to Screen Printing: When you are changing out ink colors, deep-cleaning your screens, or trying to come up with a design that makes your picky customer happy, remember this: If you are working on the Fourth and thinking about lunching on a burger or PB&J sandwich, go for the salmon, peas, and turtle soup.
(Maybe you could substitute chicken soup because everyone says that turtle "tastes like chicken")
FACT #2
As a quick update to our eating habits on the Fourth, salmon is still popular but hot dogs have taken the top spot. In 2015, the eight-time hot dog eating champion Joey "Jaws" Chestnut was defeated by Matt "Megatoad" Stonie by eating 62 hot dogs at Nathan's Famous in Coney Island.
Relevance to Screen Printing: You should still go for the salmon, peas, and soup. Entering a hot-dog-eating competition is a really hard way to make a few bucks – you are better off getting the contract to supply the XXXL shirts for the participants!
Fourth of July Booze
FACT #3
Americans spend over $1 billion for beer each year on the 4th of July, making it our drunkest holiday – and this is not just a product of the modern times in which we live. It was widely reported that George Washington shared the celebratory "spirits" with his troops by doubling rum rations on July 4, 1778.
Relevance to Screen Printing: You're a grownup so do your thing – no judginess from us. Just promise you will Uber home because we love all of our screen printers, and don't want to lose any of you.
Fourth of July Commotion
FACT #4
In the British colonies on the North American continent, the king's birthday was marked by parades, bonfires, bells, and speeches. When the Declaration of Independence was signed in 1776,  some colonists held mock funerals for King George III to celebrate the nation's new freedom.
Those people knew how to party! Today, we just blow things up, courtesy of Chinese fireworks manufacturers.
Relevance to Screen Printing: If you are lighting fireworks, be smart and run fast. If you live in a drought-stricken area under a wildfire watch, we bet you can make just as much noise yelling and banging on metal pots, with 30 of your best friends.
Fourth of July Music
FACT #5
Speaking of parties, our national anthem has roots in a British drinking song, thanks to the men's social club scene in 19th century England. The "Star-Spangled Banner" was a poem by Francis Scott Key, and it was set to the tune of "To Anacreon in Heaven" and first formally used by the U.S. Navy in 1889.
Relevance to Screen Printing: When you come up with an idea for a brand-new drinking song, put it on t-shirts next to your logo, and give them away. Maybe it will be another country's national anthem in a few years.
Fourth of July Sports
FACT #6
For people who like that kind of thing, there is nothing better than a bit of bull-ridin' and mutton-bustin'. The first formal competition rodeo was held in Prescott, AZ, in 1888.
Relevance to Screen Printing: Everybody wears a t-shirt to a rodeo, even if it's under their cowboy shirt. If you are supplying the shirts, don't forget the little ones that show up for serious competition.
FACT #7
Even better than a rodeo might be old-timers playing baseball (although they were not old at the time). On July 4, 1908, George "Hooks" Wiltse pitches a no-hitter for the New York Giants against the Phillies. Final score: 1-0 in 10 innings.
Relevance to Screen Printing: Baseball. Baseball & team jerseys. Baseball, team jerseys, and commemorative t-shirts. The possibilities are endless.
FACT #8
For those who love a good fight in the summer heat, July 4 of 1919 saw Jack Dempsey beat the current champion, Jess Willard, in Toledo, Ohio. Willard went down in the third round, and Dempsey became the World Heavyweight Champion.
Relevance to Screen Printing:
Don't try this at home, no matter how great your print shop is.
FACT #9
The Fourth of July seems to be a lucky holiday, and it was Nolan Ryan's turn in 1980. Pitching for the Houston Astros, he became the 4th pitcher in major league baseball history to throw 3,000 strikeouts.
Relevance to Screen Printing: Oh, yeah: Baseball, team jerseys, commemorative t-shirts, and vendor aprons.
Fourth of July Abroad
FACT #10
Americans love to celebrate themselves, and they love to travel. Popular tourist destinations saw the income potential and started promoting Fourth of July tourism packages with fireworks, patriotic American music, and lots of red, white, and blue. Countries like Norway, Denmark, China, Ireland, Germany, France, and Australia put on celebrations to Attract American Tourists.
Relevance to Screen Printing: No matter where you go or what you do, you can always order a ready-to-print design.
FACT #11
The Beatles did not hail from the United States, but on Independence Day, 1966, a miscommunication caused them to miss a breakfast reception with the Philippines first lady, Imelda Marcos, and hundreds of her friends. The entire nation was outraged, including the police security detail that had been protecting the band. The Beatles feared for their lives as they made their way to the airport to flee the country.
Relevance to Screen Printing: And we thought they dissed her shoe collection.
Fourth of July Progress
FACT #12
A nice thing happened on the Fourth of July in 1636, long before the day became a holiday: The City of Providence, Rhode Island was officially formed.
Relevance to Screen Printing: If you live in Providence, we wish your fair city a happy 385th birthday.
FACT #13
The State of New York – home of the "Big Apple', abolished slavery on July 4, 1827. Why did it take the rest of the nation so long to catch up?
Relevance to Screen Printing: Take a moment to celebrate inclusion and diversity, fight for our collective right to be who we are, and come up with a great idea for a design to commemorate it.
FACT #14
America grew by a lot on the Fourth of July, 1845, when the Texas legislature voted for annexation to the United States. To this day, there are mixed opinions in Texas as to whether this was a good idea!
Relevance to Screen Printing: The alliance of all 50 of these United States is formidable. Working with – and not against – each other gives us all strength. Get involved in volunteering opportunities and make sure it's your print shop that provides the shirts.
FACT #15
The first public electric light exhibition in San Francisco coincided with Independence Day in 1876.
Relevance to Screen Printing
One day it's a lightbulb; now it's a flash dryer. What's next?
FACT #16
Do you remember your first free email account? If you were around on July 4, 1996, it was probably YourName@HotMail.com!
Relevance to Screen Printing: Since the moment the first email could be sent by members of the general public, eCommerce has grown to become your print shop's lifeblood. Take a moment to give thanks that you do not need to rely on customers within walking distance.
Fourth of July Weather
FACT #17
On the fourth of July, 1956, Unionville, MD, had the most intense rainfall in the nation's history – 1.23 inches per minute.
Relevance to Screen Printing: If there were prayers for rain, they were answered.
Fourth of July Remembrance
FACT #18
This fact is not funny, but it reminds us to be thankful and never give up: On Independence Day in 2020, there were over 50,000 new cases of COVID-19 in the U.S. on just the one day. At this writing (almost a year later) that number was below 15,000.
Relevance to Screen Printing: Take a moment to remember those we lost, hug the ones we kept, and do your part to make sure this never happens again.
Independence for Screen Printers & Apparel Brands
Now we are going to talk a little business. If you miss the barbeques and fireworks to get graphic designs completed, or if your holiday is ruined because your freelancer disappears or the employee who does your designs is in the hospital, free yourself from the headaches.
SpeedySep always has a designer standing by to take care of your last-minute orders, and you can usually work with the same designer every time you need something. If you haven't tried us out, remember that your first order is free. We also provide unlimited revisions and some tasty discount plans.
Try SpeedySep Now!
A shout-out to our sources:
Bustle.com
Cheapism.com
Insider.com
MentalFloss.com
YTimes.com
OnThisDay.com
TheGuardian.com
TheManual.com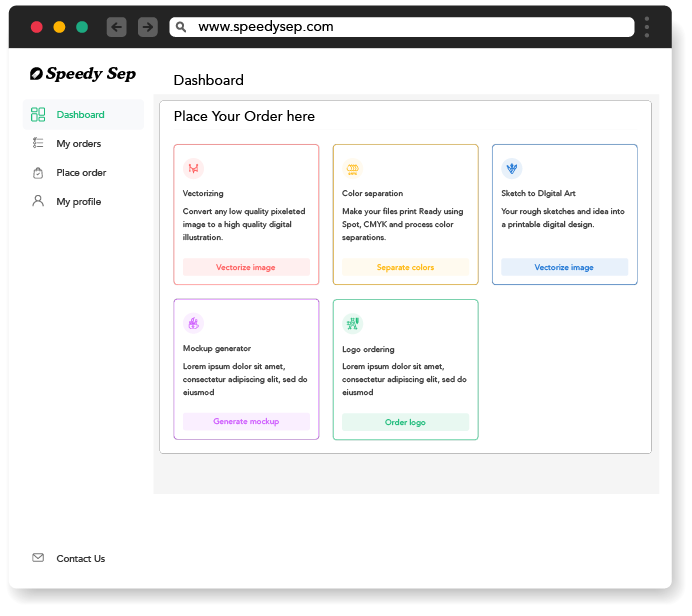 Hey, have you tried Speedy Sep ?
Speedy Sep helps screen printers and apparel brands with unique t-shirt designs; provide print-ready color separations; and convert your artwork to vector format … all in record time.
Try if free for 7 days
and automate your print shop.
Never miss another
deadline
Create unique t-shirt designs, get your color separations and convert your artwork to vector format.
"Before outsourcing my art department I had no idea how much money I could save. Now, it all goes in my pocket."