3 Ways to Hire a Graphic Designer for Your Screen Printing Business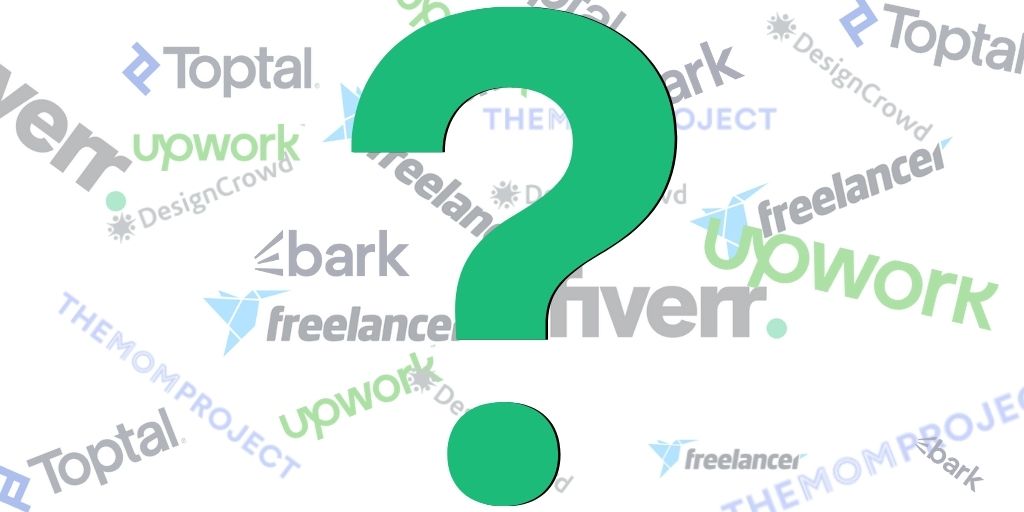 Compare the Options for Getting Graphic Design Ideas Ready to Print
Hire a Graphic Design Employee
How long does it take to recruit and hire a graphic designer? Glassdoor Economic Research has done some research: In the U.S., the average time from job posting to onboarding is 23.8 days. That number is larger for government jobs, smaller for bars and restaurants, but 24 days is a good rule of thumb for getting a designer on the payroll.
Speaking of payroll, ZipRecruiter says the average annual salary for a graphic designer is $56k to $113k – and that doesn't include benefits. Add another 38.1% if you provide health insurance, vacation time, retirement matching, tuition reimbursement, and other things that help you attract and keep good talent.
LucasGroup – a headhunting firm with offices across the country – has studied the cost of making a bad hiring decision. They say you should expect to waste about 30% of an employee's first-year salary to get them out the door and get another designer in place.
Post the Job on Employment Sites
All of that being said, if you have a busy operation, it may be worth the financial and emotional headaches to hire a full-time or half-time designer. Where do you start?
Popular job-posting sites include Indeed, ZipRecruiter, GoogleJobs, and SimplyHired. Less well known – and more targeted to design work – are sites like AIGA.org and AuthenticJobs. Don't forget to post it on your own website.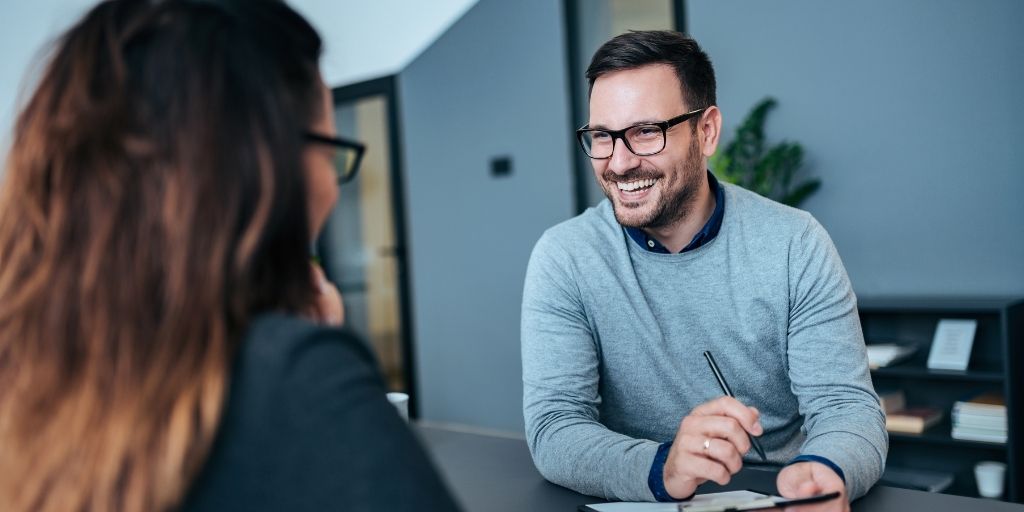 The ATS (Applicant Tracking System)
Big employment databases are governed by an ATS, which organizes the data from each applicant so it can be easily found based on specific search criteria. This means that if you want to hire someone with skills like "color separation for screen printing" or "image re-creation" you would include these terms in your job posting as "filters". 
The intent is that every time an applicant is found to match your stated preferences – including these exact phrases – you will receive their resume. If applications do not meet all or most of your requirements, you won't even know about them.
In reality, a percentage of unqualified applicants can get through the filters and land in your inbox, and a few good applicants may be hidden from you. This technology is not a perfect science.
In many cases, the success of an applicant in getting their resume in front of you is down to the applicant's knowledge of the way the ATS works – which has nothing to do with their ability to create professional graphic designs.
The Resume Avalanche
The downside of posting a job publicly is that it is fast and easy for people to apply. Sounds good, but in reality, you may get buried in resumes.
A few crackpot and designer-wannabe applications may slip through the filters, but some applications meet your requirements but are actually a waste of time. There are the "recreational" applicants who want to see if their resume is strong enough to get an interview, and then use that as leverage to get a raise in their current job.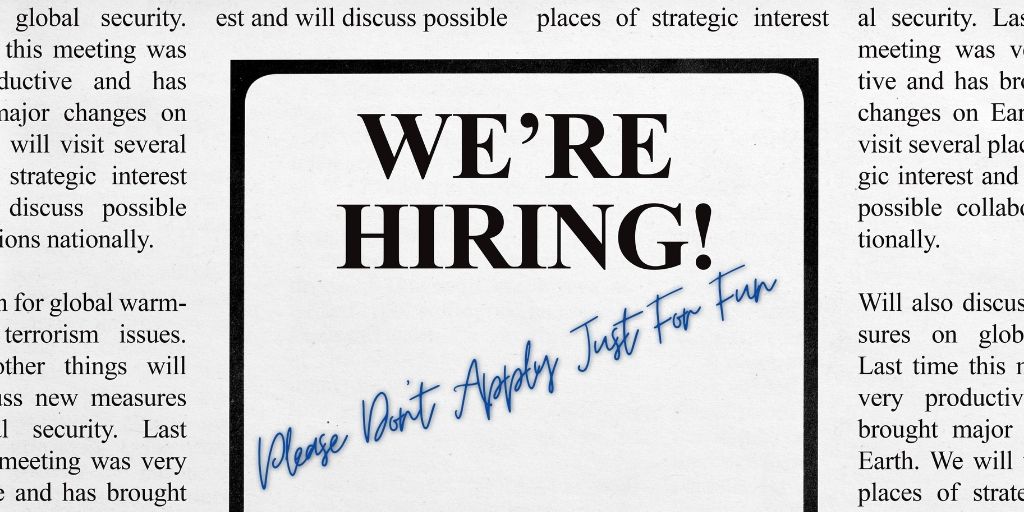 Some people draw unemployment and must certify that they have looked for a job, to qualify for their unemployment checks. Although they are overqualified for your job, they may apply for it so they can report the job-search activity –  with no intention of taking the job if it were offered.   
Other Recruiting Methods
Post the job on Uloop.com (dedicated to jobs for college students), and contact a local college or university's graphic design department to find out how to post on their job board. You can also explore options like providing work experience internships (paid or unpaid) for local students to earn class credits.
If you are comfortable hiring a remote employee rather than a local designer, post your job in a sub-Reddit devoted to graphic designers, and anywhere else graphic artists congregate online. Post your help-wanted ads on social media – Facebook, Instagram, even a clever Tik-Tok video.
Hire a Freelance Graphic Designer
After reading about the first way to hire a designer, you may decide that a permanent employee isn't for you. The next option to consider is hiring a freelancer, and you will most likely use an online freelancer site that matches your job to the appropriate graphic designers.
Some sites have freelancers for a full range of services, while others specifically cater to graphic design needs. These sites include: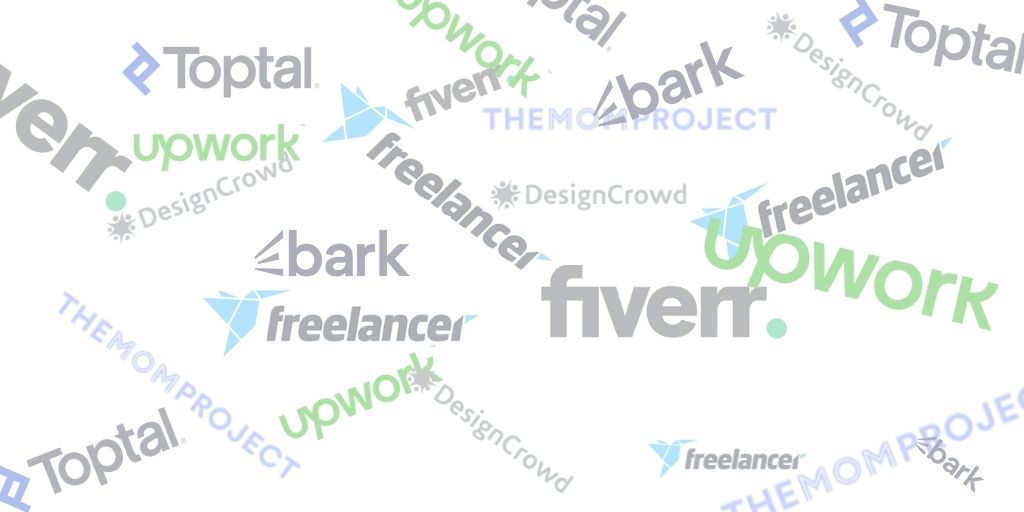 If you have never used a freelancer platform to hire, it can seem complicated at the outset. Before you embark on this journey, there are some fundamental aspects of online freelance companies you must understand. 
Job-Matching Algorithms
Your ability to find graphic designers who are likely to understand your project and have experience with similar products rests on the site's algorithm. The better sites use a complex AI system that learns about each freelancer's strengths and weaknesses and compares this information to what it has learned about you, your job, and your preferences.
Vetting
You can find good talent through freelancer sites, and you can also find disappointment. The quality of your experience with a designer you hire through these platforms varies widely, depending on how well they vet freelancers before they become active on the site. 
Some platforms require a virtual job interview with one of the site's recruiters to determine the validity of the freelancer's resume including the stated work experience. Some verify identity by requiring the freelancer to hold their photo ID next to their face in a virtual meeting and then scanning it through the virtual meeting app with their phone to submit during the discussion.
Some platforms are not so discerning, so it is important to do your homework and find out which ones satisfy your vetting requirements.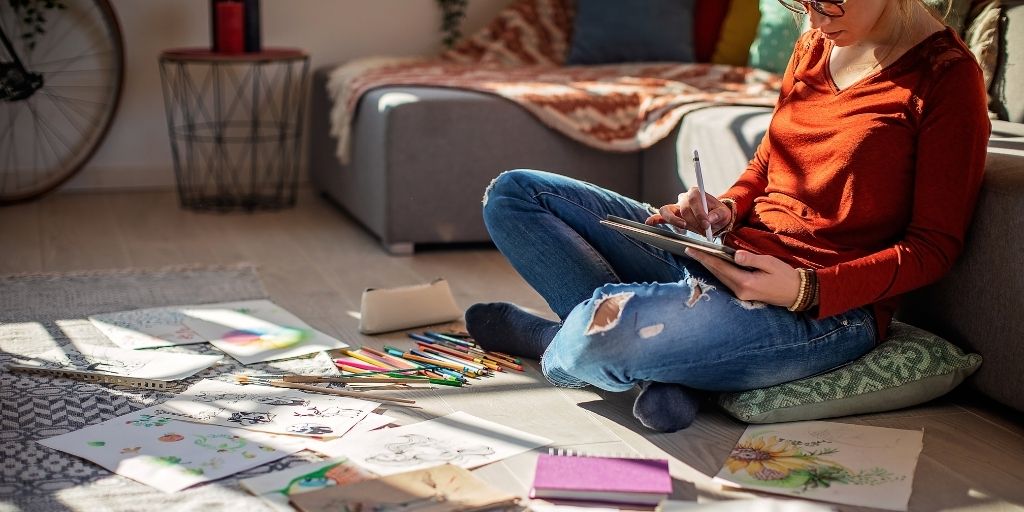 Pricing
This is a great source of angst on both sides. You don't want to be extravagant and offer too much, but you don't want to low-ball it and miss out on the better talent. Good sites suggest a price for design services that you can use if you don't have a better idea.
Either way, designers who respond to your job post may accept your offer, or propose a different amount. Either party can suggest pricing it as a total project price or breaking it into milestones. When you agree on a price, the contract formally starts.
Escrow Service 
The better platforms include an escrow service, meaning that you pay for the first milestone or entire project upfront to the freelancing site. When the work is completed and you have approved it, the money is released to the graphic artist.
You should be aware that the site may add a transaction fee to your total price. They may also deduct a transaction fee from the freelancer's total earnings. 
Freelancer Availability is Hit & Miss
In some cases, you can develop a relationship with a freelancer you like and come back to them every time you need a design. Their availability varies greatly depending on if they are freelancing full time or just doing it during time off from their "regular" job.
Also, bear in mind that many freelancers are only freelancing because they were laid off and want to earn some cash while they job-hunt. If your favorite freelancer is not available on short notice you may need to start over to find a new designer for each design you need.
Hire a Graphic Design Company
The third way to hire a graphic designer is to hire a graphic design company. You want to draw upon a stable art department with long-term graphic artists on board and project managers to monitor all aspects of the process. You do not want a company that is just a middleman for access to a transient collection of freelance graphic designers.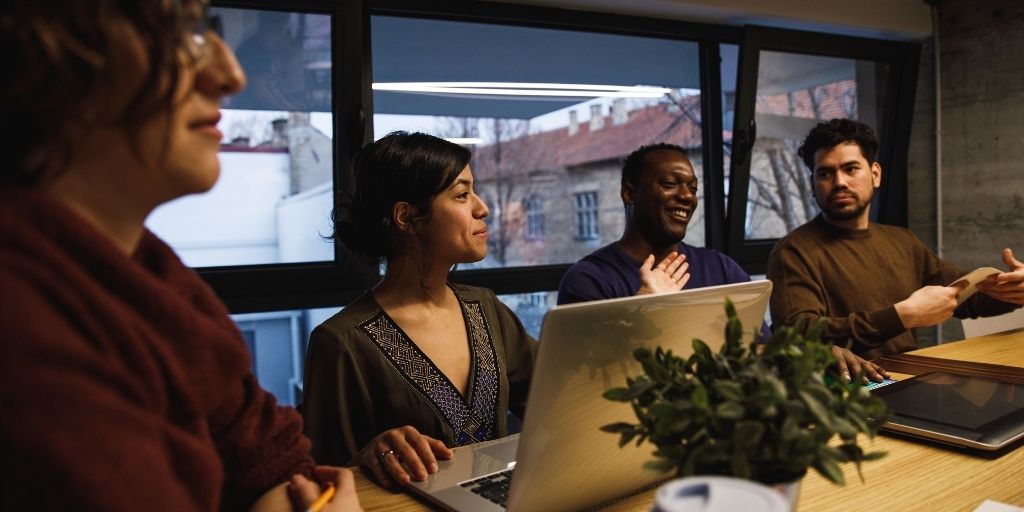 Screen-Print Specialization
Such a firm should be very experienced in the special needs of graphic design for apparel printing. Logo design, color separation, and vectorizing to re-create an image are a little different for screen printing than for paper printing. 
They should understand the sizing and positioning of images on a shirt or tote bag and account for them in the final design. Some designs look great on a men's XXXL shirt but not so much on a 0-6 month infant onesie. Experience is the key!
Do Your Diligence
Make an appointment to speak with the Owner or Operations Manager. Prepare a list of questions, as well as notes on your specific design requirements.
During the interview, ask about the company's approach for providing services and their strategies for client retention. Discuss their ethical standards such as a guarantee that they will not knowingly use the work of others without permission, green initiatives, and other business practices that are important to you.
Ask if you can order online and upload the image you need to have perfected and whether you can give them a sketch or a description to work from.
Find out if they have a way for you to track the progress of your design and to speak directly to the designer if needed. Make sure they offer unlimited revisions.
If you are a high-volume screen printer, ask if they have programs to act as your in-house art department. This means that they integrate with your company's CRM to provide seamless ordering, status reporting, and design delivery – as if they were your employees.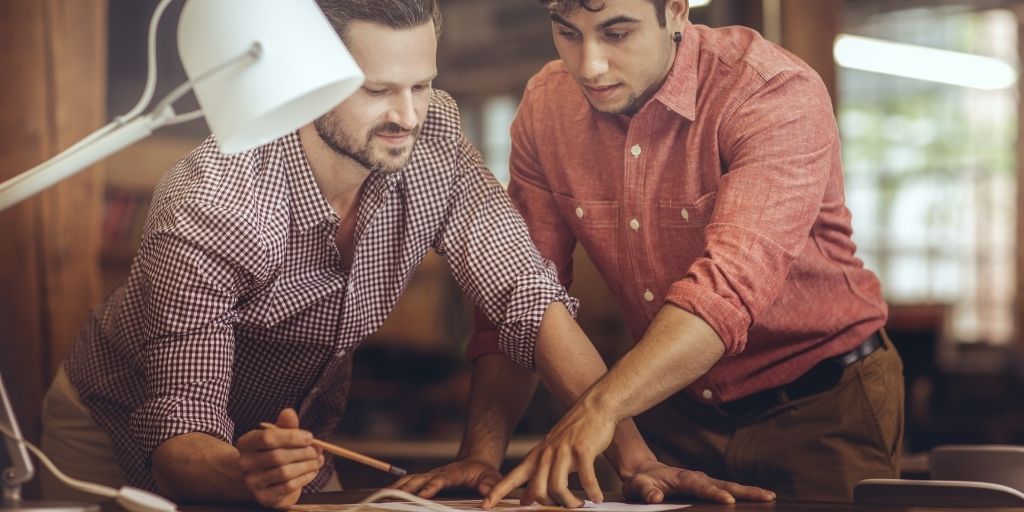 Shop it Out
Finally, look at price. The better design houses will have competitive pricing for the quality they provide. Beware of bargain pricing because it could indicate that they cut corners to keep costs down. Look for monthly package discounts and are easy to start and change, with a money-back guaranteed trial. 
The Upshot?

SpeedySep is a graphic design company that is dedicated to one thing, and one thing only: Delivering high-quality designs to be used by screen printing shops. We don't get side-tracked with actual screen printing, designing letterhead, anything else that is not directly related to making your apparel print shop successful.
We have the expertise and the track record to save you time and money, and the quality to build your brand loyalty. Give SpeedySep a try!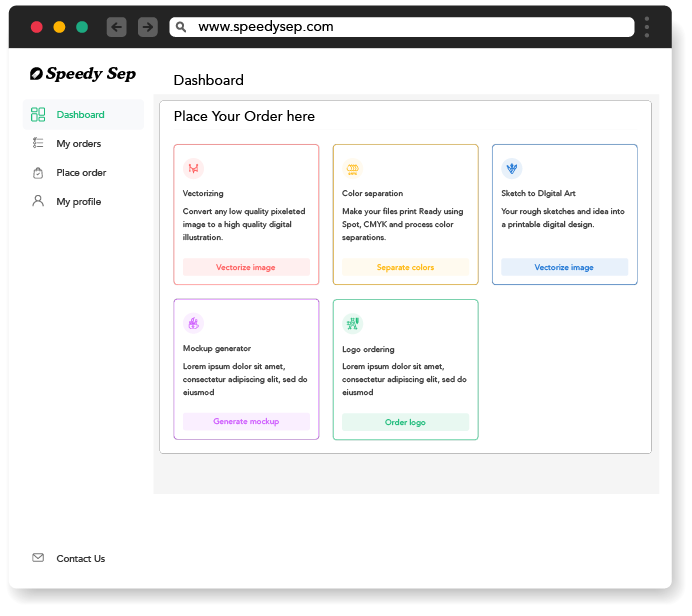 Hey, have you tried Speedy Sep ?
Speedy Sep helps screen printers and apparel brands with unique t-shirt designs; provide print-ready color separations; and convert your artwork to vector format … all in record time.
Try if free for 7 days
and automate your print shop.
Never miss another
deadline
Create unique t-shirt designs, get your color separations and convert your artwork to vector format.
"Before outsourcing my art department I had no idea how much money I could save. Now, it all goes in my pocket."